News > Features
Now it's Michael, the movie
Wed., Aug. 12, 2009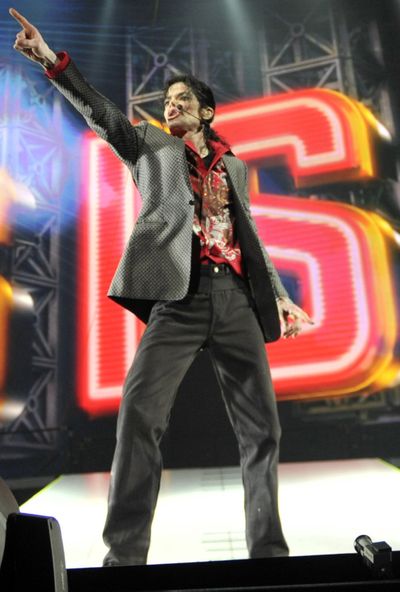 Audiences will get to see Michael Jackson perform one more time after a judge approved a deal for a movie fashioned from footage of his final rehearsals.
Columbia Pictures announced Monday the movie will be in theaters Oct. 30. It will be crafted from hundreds of hours of footage shot in L.A. weeks before Jackson was to kick off 50 comeback concerts in London.
It will also feature interviews with Jackson's friends and collaborators. Portions of the movie will be shown in 3-D.
"People who have seen this footage are astounded by the amazing quality of Michael Jackson's performance," said Michael Lynton, chairman/CEO of Sony Pictures Entertainment.
Under the proposed contract, the film will have to be screened for Jackson's estate and cannot include any footage that puts the superstar in a bad light.
Castle for the King
Vienna's majestic Schoenbrunn Palace will serve as the backdrop for a "global" farewell tribute to Michael Jackson next month.
Promoters said members of Jackson's family and a "high-profile lineup of international stars" will perform on a multimedia stage built in the shape of a giant crown.
Jackson's brother Jermaine says Vienna was special for Michael, who "loved castles."
Jon & Kate plus fate
Kate Gosselin says her marriage was doomed to fail, reality TV show or not.
"I feel like it would have happened anyway – cameras on or cameras off," she said on NBC's "Today" show Monday.
As for continuing "Jon & Kate Plus 8," she said: "I still feel like this is a good thing. It's healthy. And the kids would agree."
The birthday bunch
Actor George Hamilton is 70. Musician Mark Knopfler is 60. Actor Bruce Greenwood 53. Rapper Sir Mix-A-Lot is 46. Actor Peter Krause is 44. Actor Michael Ian Black is 38. Actor Casey Affleck is 34.
Local journalism is essential.
Give directly to The Spokesman-Review's Northwest Passages community forums series -- which helps to offset the costs of several reporter and editor positions at the newspaper -- by using the easy options below. Gifts processed in this system are not tax deductible, but are predominately used to help meet the local financial requirements needed to receive national matching-grant funds.
Subscribe to the Coronavirus newsletter
Get the day's latest Coronavirus news delivered to your inbox by subscribing to our newsletter.
---