News > Features
Finding forgiveness
Oregon author's debut novel tackles capital punishment
Sat., Aug. 22, 2009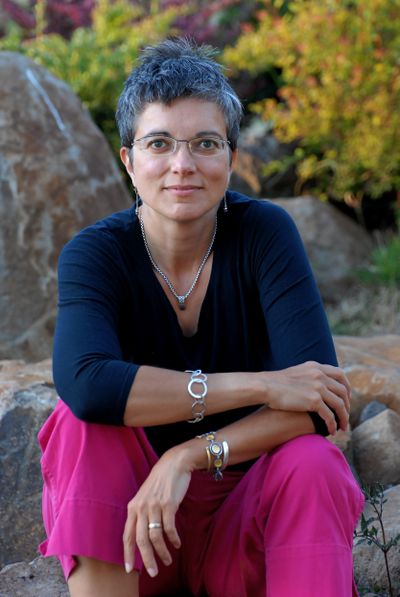 As a public radio reporter in Oregon, Naseem Rakha covered a 1996 execution. She found out what Death Row "felt like and sounded like."
Yet as the years passed, Rakha realized that there was another, deeper story to be told, a story about forgiving the unforgivable. She realized that the story could achieve its fullest power only as fiction.
"Many prisoners have been forgiven," said Rakha, from her home in Silverton, Ore. "But most of those stories have been done as memoir. My thought was that a novel would reach more deeply into people's hearts."
The result is her powerful and stunning debut novel, "The Crying Tree," (Broadway Books, $22.95).
It's about a central Oregon family whose son, Shep, is murdered in an apparent house robbery. The story follows the mother's nearly 20-year journey from blind rage to forgiveness.
Rakha probes deeply into the many complicated moral and legal issues surrounding the death penalty. Yet as she points out, "The Crying Tree" is not really a death penalty novel.
"It's about survival, redemption and the human heart," said Rakha, in a voice many NPR listeners in Spokane might recognize from her years as an Oregon-based reporter.
The book is replete with insights into the delicate family dynamics and suppressed emotions of those left behind. It follows the mother, Irene's, story with particular depth.
Here's a passage describing Irene's complicated emotions on the day that she decides to write a letter to her son's killer:
"There in Shep's room, memories pulling and blending, she had discovered a reason to go on living that had nothing to do with revenge or hate, and that reason had shaken her from root to stem. Beat in her still as her pen moved across the paper."
Publishers Weekly called the novel "complex," "layered" and full of "spellbinding storytelling."
Rakha had originally intended to make a radio documentary, something she was accustomed to doing as a radio reporter. Fiction was not exactly in her comfort zone.
"It was a big challenge," she said. "It was the hardest thing I've ever taken on, except being a mom."
Her reporting and researching skills certainly came in handy. Rakha interviewed people involved in death penalty cases and she was familiar with the issue's legal labyrinth.
Yet the plot and characters are "utterly fictional," she said. This is not a "based-on-a-true-story" novel – even if it at times reads like one.
One of the book's settings will certainly resonate with people in the Northwest: the fictional town of Blaine, somewhere in the high desert of central Oregon.
Think of one of the dusty towns north of Bend. Rakha spent a lot of time in central Oregon during her days as a reporter.
The story's other main setting is southern Illinois, territory she is also intimately familiar with; Rakha attended Southern Illinois University.
She began writing "The Crying Tree" without allowing herself to worry about issues like agents and publishers. An agent or two warned her that "nobody will read anything about the death penalty."
Yet they will, if it's written with such wisdom and sensitivity. In fact, the book was snapped up by one of the first agents who read it, and sold to a major publisher with astonishing speed.
In its first two weeks of release, the book hit No. 4 on the San Francisco Chronicle's best-seller list.
"I had the Cinderella story," Rakha says.
Local journalism is essential.
Give directly to The Spokesman-Review's Northwest Passages community forums series -- which helps to offset the costs of several reporter and editor positions at the newspaper -- by using the easy options below. Gifts processed in this system are not tax deductible, but are predominately used to help meet the local financial requirements needed to receive national matching-grant funds.
Subscribe to the Coronavirus newsletter
Get the day's latest Coronavirus news delivered to your inbox by subscribing to our newsletter.
---