News > Features
Irish tenor headlines Spokane Symphony's Holiday Pops
Thu., Dec. 3, 2009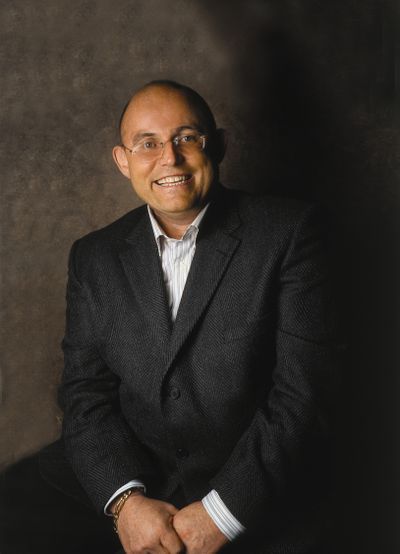 In the Spokane Symphony's traditional Holiday Pops concerts, some things never change:
• The orchestra will play "Sleigh Ride."
• Santa will make a brief conducting appearance.
• Several thousand voices will join in an audience Christmas singalong.
Yet even in a holiday tradition, not everything remains the same.
This year, the most obvious change is in the timing of the concerts. They come earlier in the season than usual, moving up a week or two to make room for "The Nutcracker," later than usual on Dec. 18-20.
Yet the most significant change this year is that the symphony has landed Ronan Tynan, one of the world's top Irish tenors, as guest artist.
Tynan was one of the Irish Tenors until 2005, when he launched a solo career. You may have heard him sing at numerous 9/11 memorial services in New York, at President Ronald Reagan's funeral and at Yankee Stadium, where he has sung "God Bless America."
This weekend, however, his numbers will have a more festive theme.
"It will be all of the Christmas favorites, or, as we say in Ireland, it will be all of the potboilers," said Tynan, by phone from his home in New York.
His part of the program will include "Adeste Fideles," "Mary's Boy Child," "O, Holy Night," "I'll Be Home for Christmas" and a big holiday medley.
These tunes will all be backed by the symphony, under the direction of Resident Conductor Morihiko Nakahara. The Spokane Symphony Chorale, directed by Julian Gomez Giraldo, will also perform several songs, including "We Need a Little Christmas."
Tynan is a fine choice for a holiday concert, because his own story is so inspirational. He grew up on a farm in Ireland and wasn't really a singer – although he and his father used to sing together while milking the cows.
"It produced a better milk yield," said Tynan.
At age 20, he was in a car accident and both of his legs were amputated below the knee. He went on to win multiple gold medals in the Paralympics and then to become a medical doctor specializing in sports-related injuries.
It was while he was a resident, in 1993, that he first took singing lessons.
"I just became completely passionate about it," said Tynan. "And even though I love medicine, I thought, 'Well, whatever your passion wants you to do, you should do it.' "
He moved to New York in 1999 and embarked on his singing career with the Irish Tenors. He'll rejoin them for a reunion tour next year, but meanwhile, his solo career keeps him busy.
"I do a lot of motivational speaking as well as singing," said Tynan. "I suppose it's because my life has been so diverse, and people are intrigued by how much I put into it. I think there's a great message there for anybody who has overcome major adversity in their lives."
And if Tynan isn't inspiration enough, Holiday Pops audiences can also be inspired by the other guest star – the jolly one in the red-and-white outfit.
Local journalism is essential.
Give directly to The Spokesman-Review's Northwest Passages community forums series -- which helps to offset the costs of several reporter and editor positions at the newspaper -- by using the easy options below. Gifts processed in this system are not tax deductible, but are predominately used to help meet the local financial requirements needed to receive national matching-grant funds.
Subscribe to the Coronavirus newsletter
Get the day's latest Coronavirus news delivered to your inbox by subscribing to our newsletter.
---