News > Features
Dealing from a full deck
Tue., Dec. 8, 2009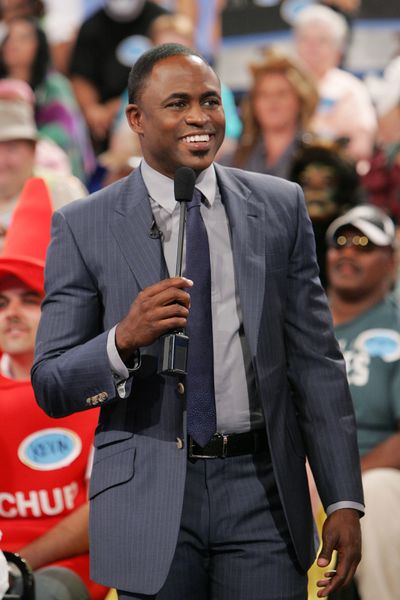 Wayne Brady is savoring a big year, with doors opening to him at Carnegie Hall, the White House and, in multiples, on "Let's Make a Deal."
The actor-singer-funnyman debuted in October as host of a revival of Monty Hall's classic game show (weekdays, 2 p.m., KREM-2 in Spokane), riding herd on eager contestants choosing between cash and the chance of prizes tucked, famously, behind door number one, two or three.
The game show gig and Brady's sold-out Carnegie Hall debut followed February's White House performance as part of a tribute to Stevie Wonder.
Brady says "Deal" represents another step in building a career as an all-around entertainer in the mold of a Sammy Davis Jr.
The Grammy-nominated singer is working on two new CDs, including one he calls a "big band-soul record."
The ultimate goal, he said, is an epitaph (in the very distant future) that reads, "This guy did just about everything you could do in the entertainment business and was good at it all" – similar to what's inscribed at Davis' grave in Forest Lawn cemetery: "The Entertainer: He Did It All."
Brady, 37, demonstrated his quick wit on Drew Carey's "Whose Line Is It Anyway?" and a knack for running a quiz show on "Don't Forget the Lyrics!"
He says he doesn't feel the need to separate himself on "Deal" from Hall and his reign.
"You can't be Monty Hall; he had his own very dry thing and a great bearing about him that made you trust him," Brady says.
"All I can do is make the contestants feel good and be affable and have a good time. That's what this show's about. It's about contestants and the game. It's not about a host trying to hog the spotlight."
The birthday bunch
Actor-producer-director Maximilian Schell is 79. Actor James MacArthur ("Hawaii Five-O") is 72. Musician Gregg Allman is 62. Actress Kim Basinger is 56. Actress Teri Hatcher is 45. Singer Sinead O'Connor is 43. Actor Dominic Monaghan is 33. Actor Ian Somerhalder is 31.
Local journalism is essential.
Give directly to The Spokesman-Review's Northwest Passages community forums series -- which helps to offset the costs of several reporter and editor positions at the newspaper -- by using the easy options below. Gifts processed in this system are not tax deductible, but are predominately used to help meet the local financial requirements needed to receive national matching-grant funds.
Subscribe to the Coronavirus newsletter
Get the day's latest Coronavirus news delivered to your inbox by subscribing to our newsletter.
---