News > Features
Long days' journey into night
Wed., Dec. 9, 2009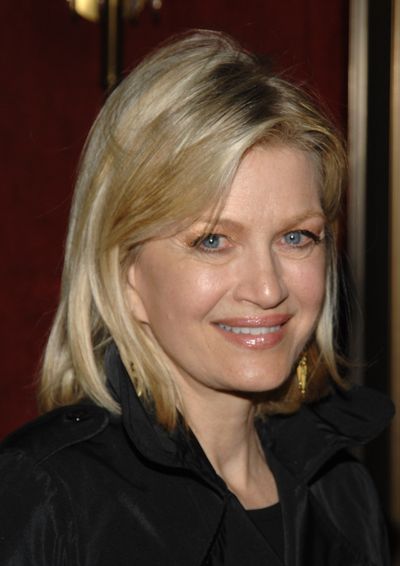 Diane Sawyer says goodbye to "Good Morning America" this week after 2,881 shows – not that she's counting.
Sawyer's last day will be Friday, giving her one week off before she takes over as anchor of ABC's "World News" for the retiring Charles Gibson on Dec. 21.
She says she hopes viewers will "celebrate with us this week, and laugh with us this week, and look back a little with us this week."
The "GMA" stint was probably some 2,700 shows more than Sawyer, 63, expected.
With the show in serious ratings trouble a decade ago, she and Gibson agreed to a temporary stint as co-anchors.
Things went so well they agreed to stay on indefinitely. Robin Roberts replaced Gibson when he went to "World News."
Back into view
Speaking of ABC, for those still keeping score: Adam Lambert will appear on Thursday's "The View" after being honored tonight as one of "View" co-host Barabara Walters' "10 Most Fascinating People of 2009."
He'd been bumped from "Good Morning America," "Jimmy Kimmel Live" and "New Year's Rockin' Eve" after his racy performance on ABC's "American Music Awards."
Rivers on ice
Weezer has canceled the rest of its December tour after lead singer Rivers Cuomo was injured in a bus crash in New York.
Cuomo suffered three cracked ribs when the group's tour bus skidded on ice, struck a guide rail and slid into a ditch Sunday.
The birthday bunch
Actor Kirk Douglas is 93. Actor Dick Van Patten is 81. Actor-writer Buck Henry is 79. Actress Judi Dench is 75. Actor Beau Bridges is 68. Singer Dan Hicks is 68. Actor Michael Nouri is 64. Actor Michael Dorn ("Star Trek: The Next Generation") is 57. Actor John Malkovich is 56. Singer Donny Osmond is 52. Actress Felicity Huffman is 47. Musician Jakob Dylan is 40. "American Idol" judge Kara DioGuardi is 39. Actor Jesse Metcalfe ("Desperate Housewives") is 31.
Local journalism is essential.
Give directly to The Spokesman-Review's Northwest Passages community forums series -- which helps to offset the costs of several reporter and editor positions at the newspaper -- by using the easy options below. Gifts processed in this system are not tax deductible, but are predominately used to help meet the local financial requirements needed to receive national matching-grant funds.
Subscribe to the Coronavirus newsletter
Get the day's latest Coronavirus news delivered to your inbox by subscribing to our newsletter.
---