News > Features
ABC shuffles 'GMA'
Fri., Dec. 11, 2009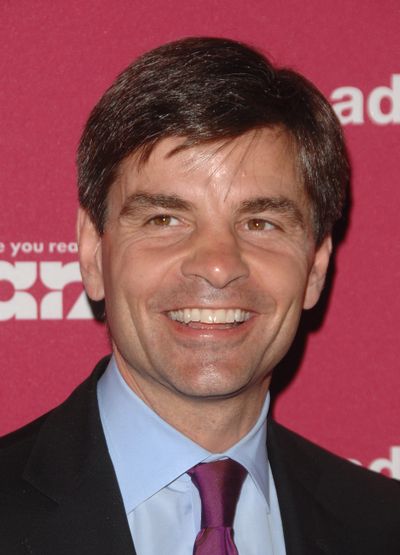 It's official: ABC's George Stephanopoulos is moving to the morning.
The network announced Thursday that Stephanopoulos will replace Diane Sawyer as co-host of "Good Morning America" starting Monday. He'll be paired with Robin Roberts.
Executive Producer Jim Murphy says Stephanopoulos' arrival is part of a plan to toughen up the show by adding more news.
Stephanopoulos, a former adviser to President Bill Clinton, has been host of "This Week" on Sundays and will continue as the network's chief political correspondent.
In a related development, Chris Cuomo is leaving "Good Morning America" to co-host the newsmagazine "20/20."
Cuomo, considered the main competition to Stephanopoulos for Sawyer's old job, has been the newsreader on "GMA."
A Catwoman burglar
A Los Angeles man pleaded not guilty Thursday to stealing $25,000 in jewelry from actress Julie Newmar, who portrayed the first Catwoman on the 1960s "Batman" TV series,
Newmar, 76, spotted the pilfered jewelry for sale on eBay and alerted authorities.
That's a real steal
The black cocktail dress worn by Audrey Hepburn in "How to Steal a Million" has sold for nearly $100,000 at auction.
It was one of 40 items from Hepburn's wardrobe sold off in London by her friend Tanja Star-Busmann. Half of the net proceeds will go to The Audrey Hepburn Children's Fund.
The birthday bunch
Actress Rita Moreno is 78. Singer David Gates (Bread) is 69. Actress Donna Mills ("Knots Landing") is 67. Singer Brenda Lee is 65. Actress Linda Day George is 65. Actress Teri Garr is 62. Actress Bess Armstrong is 56. Singer Jermaine Jackson is 55. Bassist Nikki Sixx (Motley Crue) is 51. Actor Gary Dourdan ("C.S.I.") is 43. Actress-comedian Mo'Nique ("The Parkers") is 42. Rapper-actor Mos Def is 36. Actor Rider Strong ("Boy Meets World") is 30.
Local journalism is essential.
Give directly to The Spokesman-Review's Northwest Passages community forums series -- which helps to offset the costs of several reporter and editor positions at the newspaper -- by using the easy options below. Gifts processed in this system are not tax deductible, but are predominately used to help meet the local financial requirements needed to receive national matching-grant funds.
Subscribe to the Coronavirus newsletter
Get the day's latest Coronavirus news delivered to your inbox by subscribing to our newsletter.
---