News > Features
Disney debuts African-American princess heroine
Fri., Dec. 11, 2009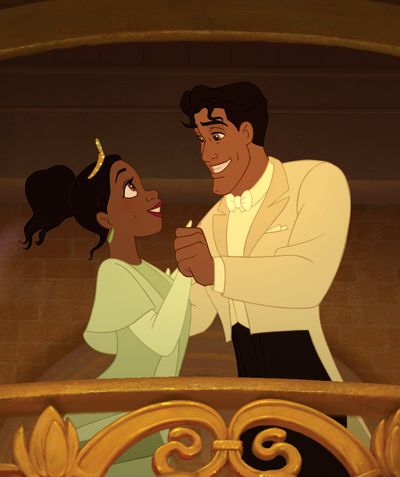 For most of the last century, the Disney 'toon heroine was as white as, well … Snow White, the studio's first feature-film superstar, who marked her debut in 1937's "Snow White and the Seven Dwarfs."
It would take some 60 years for the Disney artists to begin painting their leading ladies with all the colors of the wind, including the American Indian Pocahontas (1995), the Chinese Mulan (1998) and the Hawaiian Lilo (2002).
Only now, with "The Princess and the Frog," have Disney animators put a black female front and center.
Ironically, the inspiration for the new film came from two Caucasian men: current Pixar-Disney chief John Lasseter and the late Walt Disney himself.
"The story really came from an initial idea of doing an American fairy tale, which hadn't been done at Disney," says "Princess" co-director Ron Clements.
"And setting it in New Orleans, which is John Lasseter's favorite city in the world. It was Walt Disney's favorite city in the world. … Out of that, it seemed natural that the heroine would be African-American."
Discussion of the character's race had some of the film's principals bristling.
"We walk around being black every day, and nobody talks about it," says Anika Noni Rose, who supplies the voice of lead Princess Tiana. "So, I suggest you follow your instinct and let it be nothing to be talked about."
Still, she says, "The big deal is that it will quietly affirm to young brown-skinned children that they are special in this world. And I think that it is a bigger deal to those of us who grew up without it and are now adults and have been waiting for it. It's exciting to us, because we know how important it is to our children to have, to be image affirmed."
Production began on "Princess" in March 2006, long before the election of a new American president.
"We tried to arrange that," jokes co-director John Musker. "We voted for Obama. That was about as much influence as we had on things."
The coincidence isn't lost on some members of the "Princess" cast.
"It is historical in the sense now that there is Obama and Tiana," says veteran character actress Jenifer Lewis, widely known as "the black mother of Hollywood."
"It is a new day," she continues. "There is hope. There is change. That is what this movie is going to bring."
Perhaps, but the directors remind us that making history was never their point.
"It is a universal story," Musker says. "It is a story of trying to follow your dreams and overcoming obstacles. And I don't think that necessarily knows a certain color."
Local journalism is essential.
Give directly to The Spokesman-Review's Northwest Passages community forums series -- which helps to offset the costs of several reporter and editor positions at the newspaper -- by using the easy options below. Gifts processed in this system are not tax deductible, but are predominately used to help meet the local financial requirements needed to receive national matching-grant funds.
Subscribe to the Coronavirus newsletter
Get the day's latest Coronavirus news delivered to your inbox by subscribing to our newsletter.
---