News > Features
Between them, Love lost
Wed., Dec. 16, 2009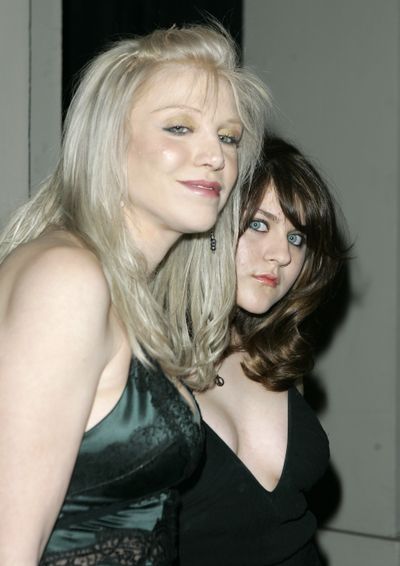 Kurt Cobain and Courtney Love's daughter has been placed in a temporary guardianship, court records show.
A Los Angeles Superior Court commissioner granted control over 17-year-old Frances Bean Cobain to Cobain's mother, Wendy O'Connor, and his sister, Kimberly Dawn Cobain.
The court filing does not mention Love, who has a history of drug and assault charges, or give a reason for the guardianship.
In recent months, Love, former frontwoman of the band Hole, has attacked a former bandmate and others in rambling Internet postings.
A fashion designer sued her for libel earlier this year over some of the posts.
The court order, which is valid until February, grants Cobain's mother and sister no control over a trust established by the Nirvana frontman for his daughter.
Cobain killed himself in 1994.
Tied up for a few years?
Former "Family Ties" actor Brian Bonsall has been charged with second-degree assault after police say he repeatedly hit a friend in the head with a broken wooden stool.
Bonsall, 28, could face two to six years in prison if convicted. He previously was sentenced to two years of probation for assaulting his girlfriend.
He played the youngest Keaton sibling, Andy, on the '80s sitcom starring Michael J. Fox.
"R" is for revelations
R. Kelly says he's working on an autobiography that will "tell it like it is."
The book promises to go through all of the 42-year-old singer's dramas, including child pornography charges that ended with an acquittal.
The birthday bunch
Actress Liv Ullman is 71. Journalist Lesley Stahl ("60 Minutes") is 68. Writer-producer Steven Bochco is 66. Singer Benny Anderson (ABBA) is 63. Singer-guitarist Billy Gibbons (ZZ Top) is 60. Actor Sam Robards is 48. Actor Benjamin Bratt is 46. Actress Anna Popplewell ("The Chronicles of Narnia") is 21.
Local journalism is essential.
Give directly to The Spokesman-Review's Northwest Passages community forums series -- which helps to offset the costs of several reporter and editor positions at the newspaper -- by using the easy options below. Gifts processed in this system are not tax deductible, but are predominately used to help meet the local financial requirements needed to receive national matching-grant funds.
Subscribe to the Coronavirus newsletter
Get the day's latest Coronavirus news delivered to your inbox by subscribing to our newsletter.
---