News > Features
Stern's words ring hollow?
Wed., Dec. 23, 2009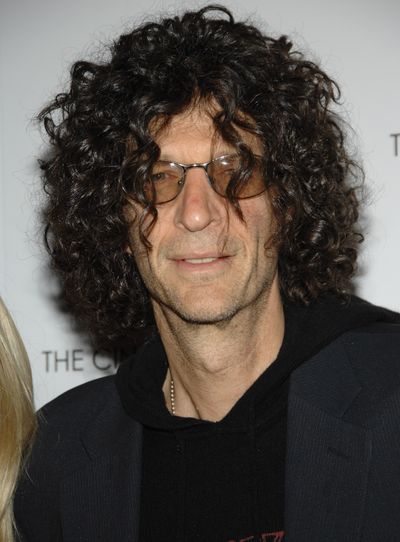 Howard Stern is threatening to leave Sirius XM Radio now that the shock jock and the satellite radio provider are getting set to enter contract talks in 2010.
Sirius originally wanted Stern so badly that it gave him the most lucrative radio contract ever, a five-year deal that paid him $500 million in cash and stock.
Today, he doesn't have many places left to go.
Free radio stations are struggling with steep drops in advertising and high debt loads.
He can't switch to another satellite radio provider; Sirius swallowed the only other one, XM, last year.
But Sirius nearly had to file for bankruptcy protection this year and is still trying to reduce costs.
"It's probably positioning for contract negotiations," Brett Harriss, an analyst at Gabelli & Co., says of Stern's threats. "I don't think he would give up his bullhorn."
Singing a happy song …
On the celebrity matrimonial beat, Kevin Jonas, the oldest of the Jonas Brothers at 22, married former hairdresser Danielle Delesea, 23, at a French-style chateau in suburban New York last weekend.
Brothers Joe and Nick served as best men.
And country singer Carrie Underwood has announced her engagement to Ottawa Senators hockey player Mike Fisher. No wedding date has been set.
… and a sad one
Singer LeAnn Rimes' husband, Deane Sheremet, has officially filed for divorce.
The couple announced a divorce was in the works in September, but no paperwork had been filed.
Rimes has been linked with actor Eddie Cibrian for months.
The birthday bunch
Actor Frederic Forrest ("Lonesome Dove") is 73. Actor James Stacy ("Lancer") is 73. Guitarist Jorma Kaukonen (Jefferson Airplane, Hot Tuna) is 69. Actor-comedian Harry Shearer is 66. Actress Susan Lucci ("All My Children") is 63. Singer Eddie Vedder (Pearl Jam) is 45. Actor Corey Haim is 38.
Local journalism is essential.
Give directly to The Spokesman-Review's Northwest Passages community forums series -- which helps to offset the costs of several reporter and editor positions at the newspaper -- by using the easy options below. Gifts processed in this system are not tax deductible, but are predominately used to help meet the local financial requirements needed to receive national matching-grant funds.
Subscribe to the Coronavirus newsletter
Get the day's latest Coronavirus news delivered to your inbox by subscribing to our newsletter.
---