Months after dragging death, police out of leads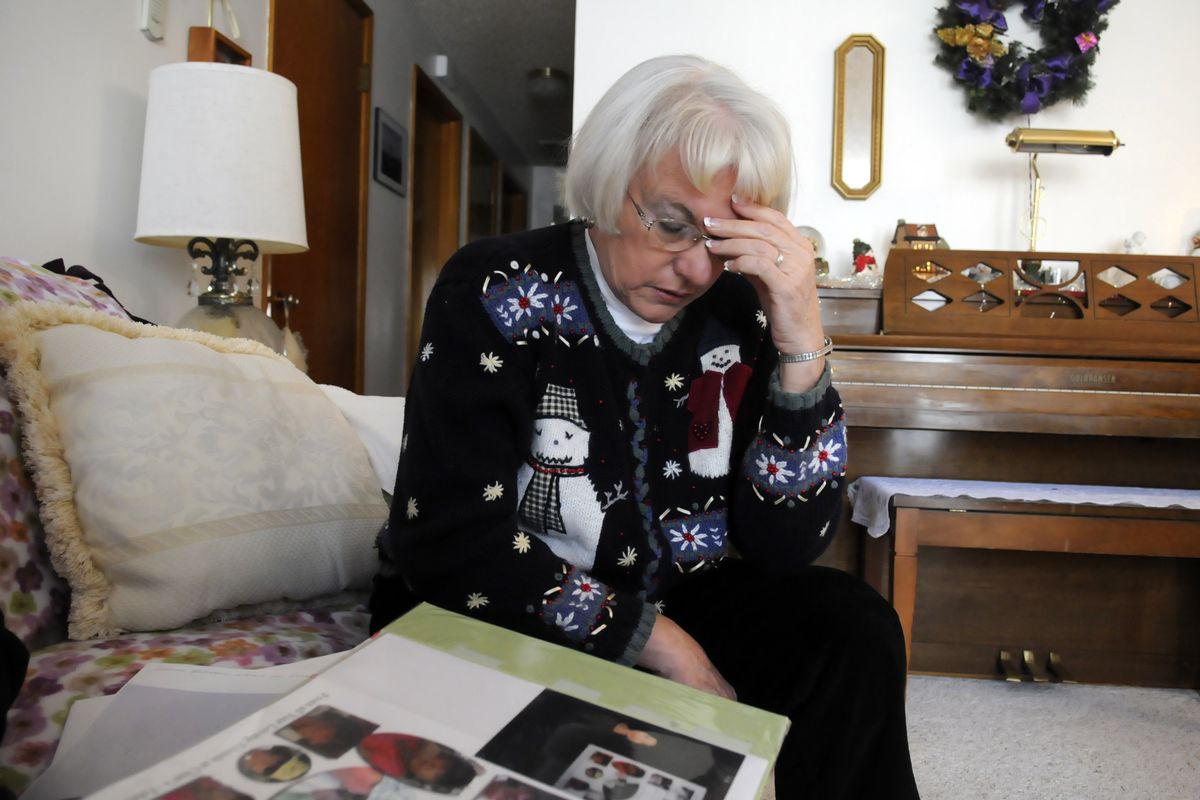 For Vicky and Gene Littell, the year never got easier.
Ten months since their daughter was found dead in a Spokane street, dragged more than 13 blocks by a driver who has never been found, and the questions remain: How? Why? And, above all, who?
"I have a hard time with it, especially on Mother's Day and her birthday," Vicky Littell said. "I just don't know how anyone could hit someone and drag them a mile and not know it."
Susette G. Werner, who would have turned 43 on Dec. 12, was struck near Cedar Street and Carlisle Avenue early Feb. 8.
Her body was found on Ash Street just north of Maxwell Avenue, where a memorial of flowers still stands.
Police think she was dragged from Cedar to Northwest Boulevard, then south onto Ash, where the body was found.
But detectives have few clues, and what investigators at one point thought could be their big break has fizzled.
A sport utility vehicle captured on surveillance video and which police initially thought might have been involved has been ruled out. Detectives now say it was a mistake to publicly release the video, and that another tip involving a stocky man backing up his vehicle on Ash and talking with another motorist before driving away has been deemed unreliable.
As the weeks turned to months, the Littells began to direct their questions at the police department tasked with bringing their daughter's killer to justice.
"They automatically, in my mind, figured, 'She's a drunk; why bother?' " said Gene Littell. "And she was, she was an alcoholic," but she didn't deserve to die like she did, her father said.
Police say the investigation is ongoing but that they still need a crucial break, something to shed new light on a crime that produced hundreds of tips but no suspects.
"The standard tip is about an individual named Elbow and a female named Honey," said Spokane police Detective Tim Madsen, the second investigator assigned to the case. "Neither one of those two were involved."
Retracing the night
Werner spent the last night of her life at one of her favorite places: Casey's Restaurant and Lounge on North Monroe Street, where she was a regular karaoke singer. She was there that night to see a favorite band and called several people looking for a ride home, bartenders said.
The Littells think she called that night when they were asleep, hoping for a ride.
Madsen said Werner left the bar with two men who came forward weeks after her death and are not considered suspects. The men said they'd dropped Werner off near her apartment because she had trouble explaining where she lived, Madsen said.
But bartender Jette McGrath said Werner left the bar alone, then went to the neighboring convenience store to visit with a friend. She was worried that someone was following her but started walking home anyway after the clerk said he didn't see anyone suspicious, McGrath said.
"It's just such a tragic thing for our community that it hasn't been solved," McGrath said. "Whoever it was that hit her, how could you live with yourself?"
Madsen declined to name the men who said they drove Werner home but said they passed lie detector tests. Police can trace Werner's activities to about 1:30 a.m. but don't know what she was doing in the hours before she was struck, which they say occurred between 3:30 and 4 a.m. Madsen believes she was struck by accident.
The Littells say they heard from police that Werner was likely lying down when she was struck because no bones were broken. Media reports said that, too, but an autopsy report the Littells obtained from the Spokane County Coroner's Office in October showed that, in fact, several bones were broken, including both legs.
Madsen said earlier police reports simply meant Werner's shins weren't broken, and that it hasn't been determined where she was when she was struck. A tattoo of a rose on Werner's ankle helped authorities identify her. Her billfold was missing, discovered in an alley near Cedar and Carlisle by a couple walking the next day, Vicky Littell said.
Police think someone rifled through her purse after she was dragged away by the car.
Vowing forgiveness
A Shadle Park High graduate, Werner had longtime friends in Spokane who mourned her at a packed church ceremony and celebrated her at memorials at Casey's and another favorite hangout, Chan's Red Dragon restaurant in downtown Spokane.
In a memorial book given to her parents, friends described Werner, who recently had started working as a bookkeeper for an accountant, as a fun-loving woman who never had a mean thing to say about anyone.
"She was lively. She was vivacious. She was smart. And she was an alcoholic," said Gene Littell.
The coroner's report just recently obtained by her parents said Werner's blood-alcohol level was 0.37 when she died – more than four times the legal limit for driving.
But McGrath, the Casey's bartender, said she had only had a few drinks that night and didn't appear intoxicated as she called friends looking for a ride.
In the message she left on her mother's cell phone, she sounds neither drunk nor distraught. But that was before she left the bar – potentially several hours before the fatal dragging.
The Littells think she was drinking with someone, possibly the person responsible for her death, during those hours.
Two days after Werner's death, Gene Littell vowed to forgive the driver, and 10 months later he still feels that way.
"She's dead, and nothing's going to bring her back," he said. "This person has to live with this on their consciousness for the rest of their life, and that's good enough for me."
But his wife of 45 years sees it a bit differently. "I have a hard time with it," she said.
McGrath, the bartender, predicts the case will be solved someday.
"Somebody knows something," she said. "Somebody is going to open their mouth at a party or a bar because they lose their inhibitions."
---