Family searching for answers in dragging death
Vowing forgiveness, parents urge driver to come forward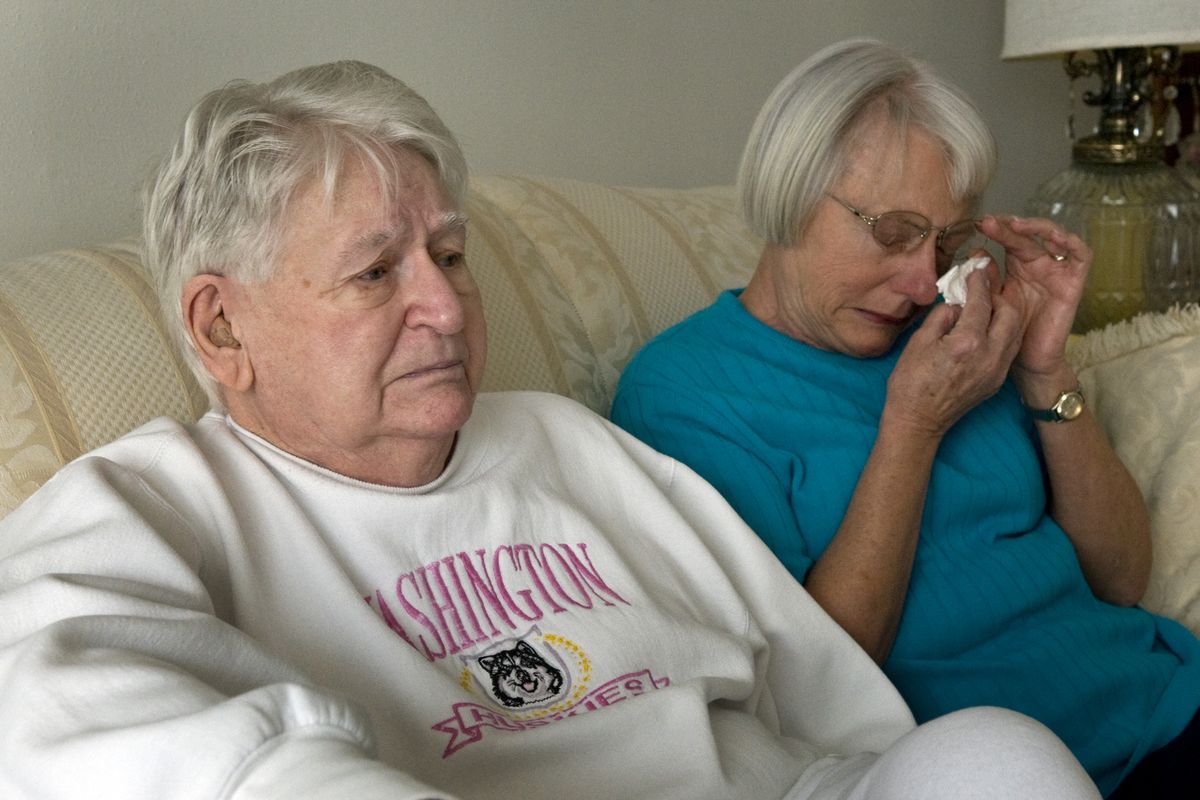 The father of the woman found dead Sunday after being dragged nearly a mile through north Spokane has a message for the driver, who's still at large.
"I have forgiven the person that did it," said Gene Littell, sitting in his Spokane home Tuesday with his wife, Vicky. "If he was to walk through the door right now, so help me God I would give him a hug."
Police say Susette G. Werner, 42, was struck near Cedar Street and Carlisle Avenue early Sunday by a man driving a boxy, dark-colored sport utility vehicle or van, then dragged about 15 blocks to the intersection of Ash Street and Maxwell Avenue, where her body was found about 4 a.m. The Littells are urging the driver to turn himself in.
"The statement I heard from everybody is 'How on Earth could it happen?' " said Gene Littell. "I said, 'It doesn't matter how it happened. It did happen. It did happen, and we don't know the background until somebody tells us.' "
Witnesses told police the driver backed up from the intersection into a radiator shop's parking lot on Ash Street, where he talked to the driver of a teal station wagon and got out of his car with a flashlight before driving away.
The Littells learned of their daughter's death hours later. Officers told them that they hadn't confirmed the victim was their daughter but that they'd found a prescription bottle bearing her name. Also, the victim had a tattoo of a rose on her ankle. The couple didn't need to hear any more.
"It's her," Gene Littell recalled saying.
Friends and family remembered Werner, known as Susie, as an intelligent, strong-willed woman who loved people and always stayed positive.
"She could never get mad, and every time she'd try, I'd start laughing at her and say, 'Oh, stop, you can't get mad,' " said Spokane resident Nick Martin, who met Werner their freshman year at Shadle Park High School in the early 1980s.
Werner's brother works as a pharmacist at Sacred Heart Medical Center and her sister at a furniture store in Coeur d'Alene.
But Werner was more of a drifter, the Littells said.
"She was always the type of person who liked to help people," Vicky Littell said. "She didn't have an enemy in the world."
Werner divorced eight years ago but kept her married name. Her daughters, now 19 and 21, stayed with her ex-husband in Mead, and she stayed in Spokane, bouncing from friend's house to friend's house but calling her parents regularly.
"She was the one that would call the most often," Gene Littell said. "She'd say, 'Just checking in, just wanted to hear your voice.' "
Her parents last saw Werner on Friday, when she stopped by their Decatur Avenue home, where she'd grown up, to use their computer for a new bookkeeping job.
Friends say Werner spent the hours before her death at Casey's Restaurant and Lounge on North Monroe Street, where she'd been a regular at karaoke.
David Goodeill, the karaoke host and security guard, said he nicknamed her "Snoozie Susie" after catching her napping after a drink.
Friends hosted a memorial for her at Casey's on Tuesday night and sang karaoke songs in her honor.
She arrived at the bar about 11 p.m. Saturday, paid the $3 cover and stayed until closing, though the bartender stopped serving her about midnight, Goodeill said. A local band she loved, Protocol, was playing. Martin said she called him at closing time to ask for a ride, but he couldn't make it. Police think she was walking to a place she was staying when she was struck between 3:30 a.m. and 4 a.m.
"It's just tearing me up inside," Martin said.
The Littells said they need the driver to come forward to find closure.
But they find strength in their Catholic faith and in their daughter's memory.
"I know what she would say if she was here," Gene Littell said. "She'd say, 'Dad, it's OK. I can handle it.' "
---