News > Spokane
Work force must decide whether to negotiate retirement
Mon., Feb. 9, 2009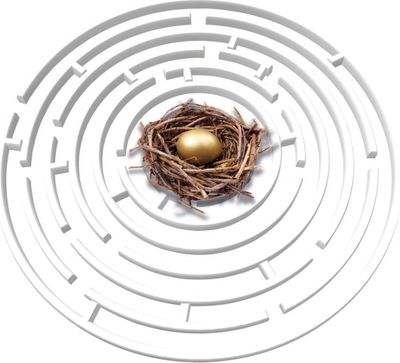 A lot of people are rethinking retirement.
Workers of all ages have seen their 401(k) plans and other retirement investments shrink dramatically in the past year. But the stock market's performance and the broader recession are taking the most immediate toll on those who are just retiring or about to.
That means that more and more workers are pushing back their retirement or returning to work after finding out they weren't in as good of shape as they thought. A new AARP survey of Washington residents found that 36 percent of working voters of all ages said they considered delaying their target for retirement in the past year; among respondents older than 50, that figure was 55 percent.
Retirement decisions are complicated and unique, and you should consult with financial pros before making big decisions. But here are a few things to keep in mind as you look ahead to your post-work life:
Q: Workers within a couple years of retirement are looking at big losses in investment funds without much time to recover. What should they do?
A: The first step is to make sure you've got a clear, realistic plan for how much money you'll need. Some people shoot for replacing 60 percent to 80 percent of their income; others say that retirees often find themselves spending closer to 100 percent, because they underestimate new spending that will arise. You can calculate your retirement needs online at moneycentral.msn.com/retire/planner.aspx or www.aarp.org/money and look under the header "financial calculators."
Even for those who are about to retire or already retired, most financial experts recommend against pulling all your money out of the market, tempting as it may be. But make sure, in consultation with a financial planner, that you're not too heavily invested in riskier stocks versus more conservative investments.
Q: What about those who are closer than five years to their projected retirement – or even retired already?
A: If you're closer than that, and not sure you can afford to retire, then you've got to consider ways to make or save money: Can you cut back on daily expenses or put off any big planned purchases? Can you keep working, or phase in retirement by working part time? Or, if you've retired, return to the work force?
Several experts note that working for an additional two years can operate in your favor dramatically: You'll earn more money to salt away for the upcoming retirement, and give yourself time for some recovery in your investment funds. Also, Social Security benefits increase if you keep working, up to age 70.
And in the meantime, be flexible.
"With markets like these, you don't know what year will be the most auspicious to retire," Christine Fahlund, a senior financial planner at T. Rowe Price, told Forbes magazine. "We don't know when rebounds happen. So stay flexible when it comes to your retirement and retirement date. You then won't be as disappointed if you do need to delay it."
Q: Can I live on Social Security?
A: Only with a pretty modest lifestyle. According to the Motley Fool, the average monthly benefit paid to a retired worker in June 2008 was $1,084.47. That's liable to drop – by 2041 Social Security will be paying only 78 percent of scheduled benefits. That would be $845.89, adjusted for inflation, which is less than a full-time minimum-wage job, the Fool says.
Q: What if you need to return to work after being out of the market for years?
A: That can be daunting, but not hopeless. Mara Greene, a 62-year-old Spokane woman who entered the job market recently for the first time in years, said it was "frightening, (but) it's more frightening in the news than in actuality. … There are jobs out there."
Greene is a client of the AARP's WorkSearch program, a federally funded project to train older workers and help them find jobs. People who make it into the program are paid minimum wage while they work temporarily at nonprofits and government agencies. The Spokane office has 140 clients, and a waiting list for positions – but if you can't get into that program, the WorkSource office in Spokane and the Idaho Department of Labor offer resources and job listings.
It can be jarring to return to a job search, and Steve Reitman, project director of WorkSearch in Spokane, said that for many older job-seekers, it's the fundamentals of looking for work that need a little polish.
"My primary advice to anybody who's a mature worker is to make sure your résumé is updated, make sure your skills are up to date," he said. "You've got to be able to compete in the job search."
Local journalism is essential.
Give directly to The Spokesman-Review's Northwest Passages community forums series -- which helps to offset the costs of several reporter and editor positions at the newspaper -- by using the easy options below. Gifts processed in this system are not tax deductible, but are predominately used to help meet the local financial requirements needed to receive national matching-grant funds.
Subscribe to the Coronavirus newsletter
Get the day's latest Coronavirus news delivered to your inbox by subscribing to our newsletter.
---
Subscribe and log in to the Spokesman-Review to read and comment on this story