News > Features
Jazz phenomenon Eldar molds early lessons into style
Fri., Feb. 20, 2009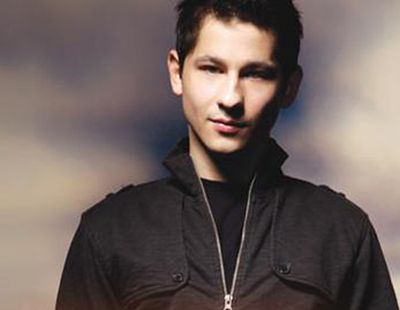 Eldar Djangirov – commonly known as just plain Eldar – grew up on both sides of the track, so to speak, when it comes to music.
From his mother, whom he describes as the quintessential Russian piano teacher, he learned to value the excellence discipline yields. From his father, a collector of jazz on vinyl, Eldar gained an appreciation for in-the-moment genius.
Now the Grammy-nominated jazz artist and piano prodigy incorporates both schools of thought in his approach to composing and performing music.
With last year's "Re-Imagination," Eldar earned a nomination for a Grammy for Best Contemporary Jazz Album before the age of 21.
The jazz piano phenomenon is among the highlights at the 2009 Lionel Hampton International Jazz Festival, which runs Wednesday through Feb. 28 at the University of Idaho in Moscow.
Already deep in the process of the writing the follow-up to "Re-Imagination," Eldar said he has been show-testing new material to get the album ready for fall release.
Somewhere between writing and rehearsing, Eldar slides between the exacting execution he learned from his mother, and knack for nuance he picked up from listening to his dad's Oscar Peterson records.
"After 'Re-Imagination' it took a while to focus and get the priorities straight to match the vision with the music. There was a gap in the writing. During the downtime I was doing research, listening to music for a vocabulary for the new record," Eldar said during a telephone interview from his home in Manhattan.
Once his vision was mapped, Eldar and his band were able to experiment within the scripted boundaries. Instead of things becoming sterile, the repetition of rehearsal is fertile ground for shifts in dynamic.
"The process of learning the extensive compositions propels the tune's evolution," Eldar said. "Because everything is clearly marked, there's a certain flexibility in the phrasing. So it starts with a classical strategy, then it has a great element of jazz in trying to create a liquid moment."
Like "Re-Imagination," Eldar's next studio set points to his past, the influence of his parents, particularly.
Born in Kyrgyzstan in the former Soviet Union, Eldar began playing piano when he was 3 years old, but was discovered at age 9 after performing at a festival in Siberia.
His family moved to Kansas City because of the city's jazz heritage. "I was fortunate to have musical parents. My mother teaches music and she has the understanding of a young human's approach to music. The sensibilities she taught me about touch and the whole physicality of the instrument was perfect," Eldar said.
His mother taught him how to play, but it was what he learned from his father that drove him to the piano.
"The first record I consciously heard as a kid was Oscar Peterson," Eldar said. "When my dad put on an Oscar Peterson record, I was captivated. It was crazy the way he played piano and that is what made me want to play."
Eldar has been a recurring attraction at the Hampton Festival, appearing there for the first time nearly a decade ago, when he was 13 and took first place in a student competition.
The hard-bop, post-bop pianist is scheduled to conduct a masters workshop there this year, leading up to his solo piano performance as a part of the Everybody Dance! theme night at the festival on Feb. 28.
Local journalism is essential.
Give directly to The Spokesman-Review's Northwest Passages community forums series -- which helps to offset the costs of several reporter and editor positions at the newspaper -- by using the easy options below. Gifts processed in this system are not tax deductible, but are predominately used to help meet the local financial requirements needed to receive national matching-grant funds.
Subscribe to the Coronavirus newsletter
Get the day's latest Coronavirus news delivered to your inbox by subscribing to our newsletter.
---
Subscribe and log in to the Spokesman-Review to read and comment on this story