News > Features
Mixed music at the Factory
A little country, some rap and a singing surfer fill the bill
Fri., Feb. 27, 2009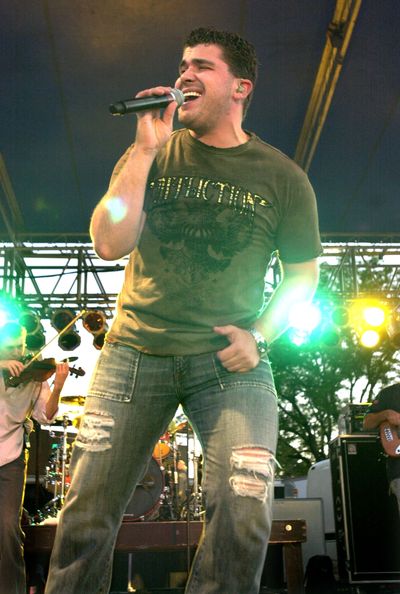 Between an ex-Marine and former "American Idol" contestant, the kings of high society hip-hop, and a singing surfer, there's a mixed menu of music to choose from at The Knitting Factory Concert House over the coming week.
Here's the lowdown:
Serving his country
It's not surprising that it takes military training to survive Simon Cowell, but even after his run on "American Idol," Josh Gracin has made a steady march up the country music charts.
A fourth-place finisher on the second season of "Idol" in 2003, and the first true country crooner on the show, Gracin received his honorable discharge from the United States Marine Corps in 2004 and moved to Tennessee to pursue a career in music.
He landed a deal with Lyric Street Records, and his 2004 self-titled debut produced a No. 1 hit ("Nothin' to Lose") and two more Top 5 singles on Billboard's hot country chart. The album went gold and is flirting with platinum.
Despite two years of delays, Gracin continued to chart by releasing three singles from his sophomore album, "We Weren't Crazy," before it finally was released last April. The title track became his fourth Top 10 single after 40 weeks on the charts.
Gracin appears at a free concert Saturday as the launch party for Spokane's newest country radio station, KEZE-FM's Coyote Country 96.9. Tickets are available only through the station.
Royal highness
After more than a decade on the grind, the Kottonmouth Kings reign supreme as rulers of the rap-rock underground.
By starting its own Suburban Noize record label and sparking a following in both punk and hip-hop circles, the Orange Country septet has become a self-contained countercultural force in independent music.
Over 11 years The Kings have released as many albums, nine of which reached Billboard's Top 200. In 2006 they were named Band of the Year at High Times magazine's Cannabis Cup.
Suburban Noize is home to a solid roster of artists, including Hed PE, X-Clan, Send Dog of Cypress Hill, and Jada Pinkett Smith's band Wicked Wisdom.
The label also signed supergroup La Coka Nostra, which features members of West Coast rap legends House of Pain, nu-metal menaces Limp Bizkit, and New York hardcore rap crews Non Phixion and Lordz of Brooklyn.
La Coka Nostra is touring with Kottonmouth Kings and is on the bill for Sunday's show in Spokane.
Singer-surfer
With his latest album, singer-songwriter and professional surfer Donavon Frankenreiter is riding the wave of momentum he's built since moving from the surfboard to the soundboard a few years ago.
Released last August, "Pass It Around" sees Frankenreiter reaching out of his comfort zone by incorporating electric elements into his acoustic sound, and collaborating with the likes of Mike Daly (Whiskeytown), Grant Lee Phillips and multiple Grammy-winning producer Joe Chiccarelli.
The album contains soul-based ballads, laid-back funky stuff and even Latin influences thanks to punchy sprinklings of mariachi horns.
A cohort of fellow surfer-musician Jack Johnson, Frankenreiter signed with Johnson's Brushfire Records in 2002 and released his self-titled debut in 2004.
Local journalism is essential.
Give directly to The Spokesman-Review's Northwest Passages community forums series -- which helps to offset the costs of several reporter and editor positions at the newspaper -- by using the easy options below. Gifts processed in this system are not tax deductible, but are predominately used to help meet the local financial requirements needed to receive national matching-grant funds.
Subscribe to the Coronavirus newsletter
Get the day's latest Coronavirus news delivered to your inbox by subscribing to our newsletter.
---
Subscribe and log in to the Spokesman-Review to read and comment on this story