Sports
Steelers, Cards not above trick plays
Thu., Jan. 29, 2009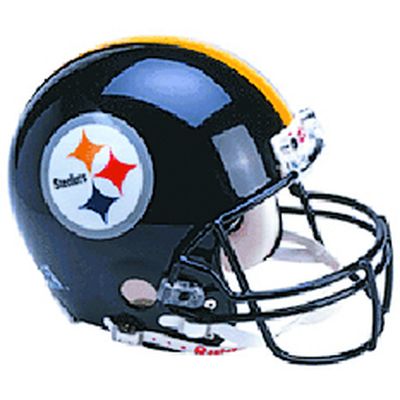 TAMPA, Fla. – Trickery has a place at the Super Bowl, and the Steelers and Cardinals aren't above using it to win.
Yes, both teams' repertoires are spiced with shenanigans. The Steelers prefer to smash opponents into submission, but the biggest play in their most recent Super Bowl victory was an end-around pass for the clinching touchdown.
The Cardinals are comfortable with the unorthodox, too. They used a 62-yard flea-flicker from Kurt Warner to J.J. Arrington, back to Warner, and then downfield to Larry Fitzgerald, for a touchdown in the NFC championship game win over Philadelphia.
"I've used them everywhere I've been," Cardinals offensive coordinator Todd Haley said Wednesday. Everywhere means his stints with the New York Jets, Chicago Bears and Dallas Cowboys. "I think we were almost 100 percent (successful) with trick plays in Dallas.
"These plays are important because the players have fun with them when you practice them. It's not the usual bread and butter."
One key Arizona player would prefer to stick with the tried and true: Warner.
"I want to throw them out every week," Warner said. "As a quarterback, you always want to be in control. With trick plays, you are not in control. They are hit or miss."
But when they hit …
The Steelers, leading the Seahawks 14-10, were at the Seattle 43 with just more than 9 minutes remaining. Offensive coordinator Ken Whisenhunt – yes, the Cardinals' current coach – ordered up a wide-receiver pass.
Ben Roethlisberger handed off to running back Willie Parker, who previously had broken a 75-yard scoring run. So Seattle's secondary was wary of Parker and took the bait.
Then Parker handed off to wideout Antwaan Randle El, a quarterback in college. Randle El ran to his right and hit Hines Ward for the long TD pass. It was the first Super Bowl touchdown pass by a receiver.
"Coach Whis was always good at drawing it up," Roethlisberger said. "If you catch it at the right time, it's kind of a big lift for the offense and the team."
It's particularly effective when the team trying the trickery is one so steeped in the basics of the game: outhitting and outblocking the opponent.
Sometimes a defensive back does almost everything correctly and still gets burned. That happened to Eagles safety Quintin Demps in the NFC title game.
Demps was running downfield covering Fitzgerald when Warner's rainbow set sail. When Demps turned to find the ball, he stumbled and fell.
Fitzgerald, an All-Pro who needs no such aid, caught the pass and trotted into the end zone.
"Usually, people get into a panic mode," said Ike Taylor, Pittsburgh's best cover cornerback. "(Demps) was in position, but then he fell. Guys who can maintain being cool and calm are able to cover plays like that."
Against Atlanta in the wild-card round, Fitzgerald outjumped two defenders to score on a 42-yard flea-flicker from Warner.
The trickery doesn't take up a lot of work time during the week, either. The Steelers will walk through some of them, and offensive coordinator Bruce Arians will pick out two or three that might be used, then get in a few repetitions in practice.
Fitzgerald would pitch in for Boldin
Fitzgerald would look at restructuring his contract if it would help keep fellow Cardinals wide receiver Anquan Boldin on the team.
"Someone asked me a question if I would be willing to do something to help the team, and I said, `No problem,' " Fitzgerald said. "This opportunity right here to be playing deep in the postseason, this is an amazing feeling. I'll do whatever it takes to get back to this point going forward in my career."
Fitzgerald signed a four-year, $40 million contract after the 2007 season, with $30 million guaranteed.
Boldin has two years left on the four-year, $22.75 million contract he signed after the 2005 season. The deal paid him about $4 million this season.
Ward sits
The Pittsburgh Steelers' first Super Bowl practice in Tampa was like every other Wednesday workout all season. Wide receiver Hines Ward was on the sidelines.
Ward is expected to be on the field today, when the Steelers hold their final full-scale practice before appearing in the Super Bowl for the second time in four seasons.
"Hines is playing," Steelers coach Mike Tomlin said. "I'm not worried about him."
Local journalism is essential.
Give directly to The Spokesman-Review's Northwest Passages community forums series -- which helps to offset the costs of several reporter and editor positions at the newspaper -- by using the easy options below. Gifts processed in this system are not tax deductible, but are predominately used to help meet the local financial requirements needed to receive national matching-grant funds.
Subscribe to the sports newsletter
Get the day's top sports headlines and breaking news delivered to your inbox by subscribing here.
---