News > Features
Keep in touch with kids at camp
Mon., July 20, 2009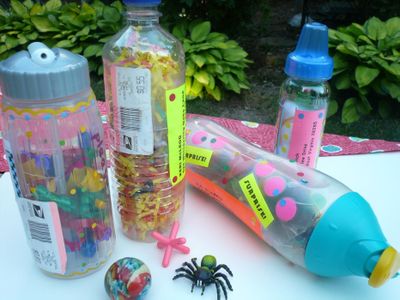 If you are sending your child to summer camp for the first time, you may be experiencing the conflicting emotions reminiscent of that day years ago when the same child boarded the yellow school bus for kindergarten.
It's another one of those "letting go" milestones that catches parents off guard.
While checking off your lists and helping your child pack his duffel bag with the standard camp fare of T-shirts, underwear, swimsuit, pj's, jeans, sneakers, bug spray, a camera, flashlight and extra socks, you may find yourself jolted. "Wait a minute! Is this child really ready for a seven-day, six-night camp experience in the wild?"
Or, perhaps more accurately, are you ready?
That's the moment you'll want to tuck in some addressed envelopes or postcards, stamps and a pen in a little bag hoping he will send back his version of time away.
Even more, it's the campers who love to receive mail and thoughts from home.
Here are some tips for keeping in touch:
•Write and send a note or two to your child's camp two days before he leaves home. Your child will be ecstatic when he hears his name at mail call the first day of camp.
•If your child is a baseball fan, remember to send clippings of box scores of games they are missing.
•Maybe your child is celebrating a birthday while away. Surprise her with extra fun mini gifts packaged in a plastic bottle!
Fill a large, wide-mouthed water bottle with a screw on cap with clever items your child will enjoy: balloons, stickers, mini flashlight, beads, string, rubber balls, lip gloss, rubber spiders and critters to tuck under unsuspecting friends' and counselors' pillows!
For a personal touch, find a photo from a previous birthday and cut it into puzzle shapes for your child to put together.
Tape the lid with packing tape after you have screwed it on tightly to ensure that it stays closed. Label it clearly, have it weighed by your postal clerk for correct postage and send it off.
Extra "greetings in a bottle" ideas:
•Celebrate the birth of a new baby by sending a sturdy plastic baby bottle filled with a card and small items such as a small fork and spoon, bib and pacifier.
•Throwing a backyard party or planning a family reunion? Send a lightweight recycled plastic water bottle filled with confetti and the invitation.
Donna Erickson is the author of several books about family activities and host of a public television series. See more at
www.donnasday.com
.
Local journalism is essential.
Give directly to The Spokesman-Review's Northwest Passages community forums series -- which helps to offset the costs of several reporter and editor positions at the newspaper -- by using the easy options below. Gifts processed in this system are not tax deductible, but are predominately used to help meet the local financial requirements needed to receive national matching-grant funds.
Subscribe to the Coronavirus newsletter
Get the day's latest Coronavirus news delivered to your inbox by subscribing to our newsletter.
---
Subscribe and log in to the Spokesman-Review to read and comment on this story