News > Features
SJO showcases Ellington's brilliance
Carruthers returns to interpret Duke's vocal hits
Fri., March 6, 2009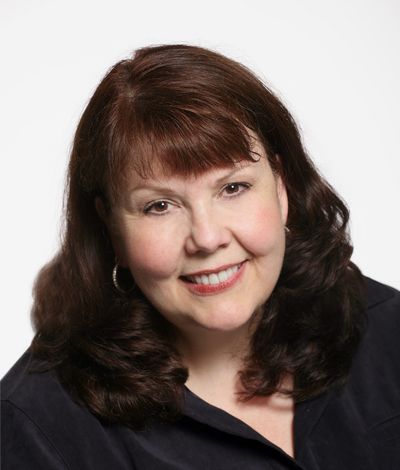 Duke Ellington is more than just a revered former bandleader.
"I've heard musicologists say that Ellington is one of the greatest American composers ever, of any kind," says Dan Keberle, music director of the Spokane Jazz Orchestra. "I agree with that."
On Saturday night at the Bing Crosby Theater, you can listen to the evidence.
The first half of the jazz orchestra's concert will feature Ellington's instrumental music, including some unique pieces that aren't part of the usual repertoire, such as "Harlem Air Shaft" and "Pyramid."
The second half will feature many of his instantly recognized vocal hits, sung by one of the region's best-known Ellington interpreters, Charlotte Carruthers.
Carruthers, the daughter of Spokane jazz legend Arnie Carruthers, learned her Ellington at her father's knee. She used to sit in with him at the old Louis D's in the Davenport Hotel and at the late, lamented Hobart's Jazz Club.
"She sounds so great because she grew up with this music," says Keberle. "She changes little phrases and really makes each song her own."
Carruthers lives in Seattle and performs with a number of groups there, including the Mach One Jazz Orchestra and the Radio Rhythm Orchestra.
She remains a frequent collaborator with the SJO. She recently performed with the group at a Moses Lake concert, and Keberle says he was once again "stunned with her ability to interpret jazz standards."
Saturday's audience can expect to hear such songs as "Take the A Train," "Do Nothin' 'Til You Hear From Me," "Mood Indigo" and "I'm Beginning to See the Light."
Keberle will direct the Carruthers portion of the show, but the first half will be directed by Tom Molter, one of two finalists for the music director's job.
Keberle announced last year that this will be his last season as the group's director. Molter is a composer, arranger, educator and SJO trombonist.
The other finalist, Greg Yasinitsky, will be featured in the orchestra's final concert of the season on May 9.
Saturday's concert will feature another special guest artist: Andrew Repsold, a senior at Ferris High School.
Repsold, a drummer, won the SJO's "Young Jazz Giant" competition and will perform Ellington's drum-centric composition "Caravan" along with the 17-piece orchestra.
Local journalism is essential.
Give directly to The Spokesman-Review's Northwest Passages community forums series -- which helps to offset the costs of several reporter and editor positions at the newspaper -- by using the easy options below. Gifts processed in this system are not tax deductible, but are predominately used to help meet the local financial requirements needed to receive national matching-grant funds.
Subscribe to the Coronavirus newsletter
Get the day's latest Coronavirus news delivered to your inbox by subscribing to our newsletter.
---