News > Features
Fillion's roots kept him clean
Wed., March 18, 2009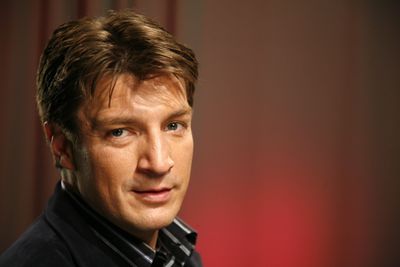 Actors are understandably proud of their pedigrees. And Nathan Fillion is no different.
It's just that Fillion's résumé doesn't include stints with, say, the Royal Shakespeare Company. And the only kind of opera he's performed with is of the "soap" kind.
Fillion played Joey Buchanan on ABC's "One Life to Live" from 1994 to 1997. He's since moved on to such shows as "Firefly," "Desperate Housewives" and now stars in ABC's detective comedy "Castle," which airs Mondays at 10 p.m.
But the 37-year-old says his soap opera work was the most challenging.
"I logged more on-camera hours in my first three years of my career on 'One Life to Live' than I have in the rest of my career put together," Fillion says. "That is the most intense, the absolute fastest, working experience for an actor you can possibly imagine. The training I received prepared me for everything I've done since."
The actors film an episode a day, compared to eight days for one episode of "Castle."
"You'd get to the last part of the day and they'd be like, 'OK, cut this line, this line, everything on this page, this line's cut,' " Fillion says. "And you just look at it and say … 'Got it. Let's go. Let's move.' It was that strong a muscle by the end of three years."
Lohan's no real 'Mean Girl'
A Los Angeles Superior Court judge gave Lindsay Lohan, 22, a pass on Monday when she quashed an arrest warrant that had been issued on Friday for violating terms of her probation.
Lohan's attorney, Shawn Chapman Holley, argued to Judge Marsha N. Revel that the "Mean Girl" star had not violated her probation on various 2007 counts of being under the influence of cocaine, DUI and reckless driving.
Twins have that certain Sheen
"Two and a Half Men" star Charlie Sheen and his wife Brooke Mueller Sheen celebrated the birth of twin boys, Bob and Max, on Saturday night in Los Angeles. The twins are the first children for the couple, married last May. Sheen shares custody of two young daughters with ex-wife Denise Richards and has an older daughter with a former girlfriend.
One more time: Free O.J.!
O.J. Simpson still has fans. The brother of the football star's ex-girlfriend, Christine Prody, is soliciting money to appeal Simpson's conviction on kidnapping and armed-robbery charges. Barrett Prody, 35, has created a nonprofit corporation and a Web site to raise money. "I hope to help out someone who has gotten to be a good friend," Prody said.
Woe be the 'Watchmen'
Who watches the "Watchmen"? Far fewer than last week. Disney's "Race to Witch Mountain," which stars Dwayne Johnson, raced to No. 1 at this past weekend's box office with $25 million in ticket sales. In second was the R-rated superhero epic "Watchmen," which earned $18.1 million – a drop of 67 percent from last weekend's $55.2 million debut.
The birthday bunch
Actor Peter Graves is 83. Country singer Charley Pride is 71. Actor Kevin Dobson ("Knots Landing") is 66. Singer Irene Cara is 50. Singer-actress Vanessa Williams is 46. Guitarist Jerry Cantrell (Alice in Chains) is 43. Rapper-actress Queen Latifah is 39. Comedian Dane Cook is 37. Singer Devin Lima is 32.
Local journalism is essential.
Give directly to The Spokesman-Review's Northwest Passages community forums series -- which helps to offset the costs of several reporter and editor positions at the newspaper -- by using the easy options below. Gifts processed in this system are not tax deductible, but are predominately used to help meet the local financial requirements needed to receive national matching-grant funds.
Subscribe to the Coronavirus newsletter
Get the day's latest Coronavirus news delivered to your inbox by subscribing to our newsletter.
---