News > Features
'Cupid' gets a second shot on ABC
Tue., March 31, 2009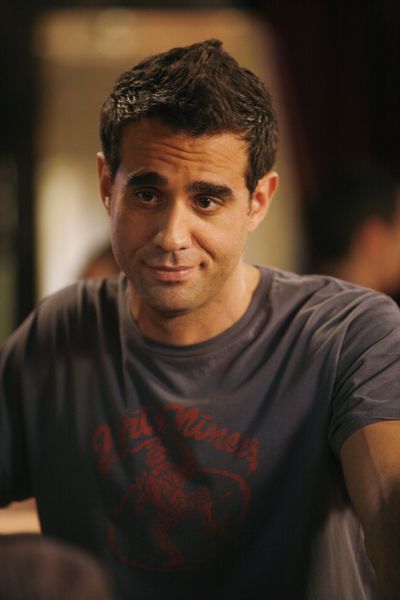 Love sometimes gets a second chance, but failed TV series rarely do. "Cupid" has become one of those rare exceptions.
ABC is resurrecting the romantic comedy that lasted 14 episodes on its schedule in 1998-'99. It premieres tonight in a plum 10 p.m. time slot following the network's biggest hit, "Dancing With the Stars."
Yet it's not the same series that its fans may fondly remember, and not only because original stars Jeremy Piven and Paula Marshall are not available this time.
ABC had been kicking around ideas with Rob Thomas, the original series creator who had gone on to other projects like "Veronica Mars."
The network executives said they were thinking about something like "Cupid," when the light bulb went on over their heads: Why not just do "Cupid" again?
"A lot of people feel like there must be some sort of stigma attached," says Kim Rozenfeld, ABC's senior vice president of current programming. "If you tried and didn't succeed, you shouldn't touch it again."
There was plenty of affection for "Cupid" within ABC a decade ago, he said. But it was a time the network lacked focus and was groping for an identity.
ABC may not explicitly say so, but it's now a network that targets female viewers and hopes they bring their boyfriends or husbands along. A story involving a man who envisions himself as a modern-day Cupid despite others thinking he's insane fits the mission perfectly.
Thomas believes the initial series failed because of scheduling. It first aired Saturdays at 10 p.m., precisely when the young singles who might be attracted to the story are likely out doing something else.
He pleaded for something better, and finally it was moved to a weeknight – Thursday, at a time NBC's "must-see TV" had a stranglehold on viewers.
"We got demolished," Thomas says.
The first "Cupid" exists only in memories, never getting a DVD release even though it was Piven's first starring TV role before later achieving fame on "Entourage."
The new version stars Bobby Cannavale ("Will & Grace") as Trevor Pierce, who believes he's the Roman god of love and claims he's been sent to New York to bring 100 couples together before he can return to Mount Olympus.
His foil is psychiatrist and self-help author Claire McCrae, played by Sarah Paulson. She believes there's a science to love, while Pierce believes in magic.
Besides the new cast, Thomas says "Cupid" 2.0 has, at ABC's insistence, a greater emphasis on the couple that Pierce and McCrae are trying to bring together each episode.
His original model was a series like "Moonlighting," where each week's detective case was secondary to the relationship between the two lead characters.
The first series "would have three-and-a-half page scenes of Trevor and Claire bickering," Thomas says. "Now you never have that.
"I think there's a belief that people don't have the patience for that. I'm not sure I subscribe to that belief."
Rozenfeld says he disagrees with the idea that the series now emphasizes the romance of the week instead of the lead characters.
"I think there is equal focus," he says.
Since TV dramas have less content and more room for commercials than they did a decade ago, it's a challenge to get viewers emotionally invested in characters, Rozenfeld says.
Seven episodes of the new "Cupid" were filmed. Thomas says he thinks the later episodes are the best, including one story where a 15-year-old boy tries to set up his mother with his boxing coach, since he learned the coach was his biological father through a sperm donation.
He also says he believes the timing is better for the show, in terms of public interest in escapist fare.
Whether it has any future depends on whether the series takes advantage of its time slot.
Local journalism is essential.
Give directly to The Spokesman-Review's Northwest Passages community forums series -- which helps to offset the costs of several reporter and editor positions at the newspaper -- by using the easy options below. Gifts processed in this system are not tax deductible, but are predominately used to help meet the local financial requirements needed to receive national matching-grant funds.
Subscribe to the Coronavirus newsletter
Get the day's latest Coronavirus news delivered to your inbox by subscribing to our newsletter.
---