News > Features
Erica Wheeler performs Saturday in Sandpoint
Fri., May 1, 2009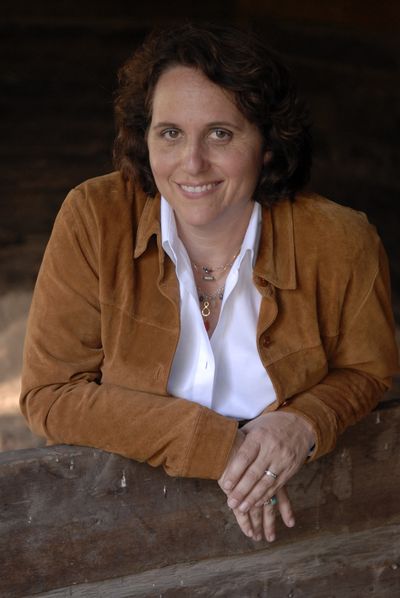 Ever since she was a little girl, Erica Wheeler has been what you might call earthbound.
Growing up in the suburbs of Washington, D.C., Wheeler watched with wonder the squirrels that would play in the vacant lots next door. She was so tightly tied to the land by the time she got to college that she was headed for a career as a wildlife field biologist.
After taking a class on American landscape writers – whose words bring natural places to life – Wheeler came to the conclusion that she could make a deeper impact on the scientific world through music.
"It was then that I realized that I wasn't so scientific. It became evident that how we feel and communicate is just as effective as the scientific data," the Massachusetts singer-songwriter said during a telephone interview.
So she put down her microscope, picked up a guitar and joined the chorus of New England's acoustic music revival in the 1990s, focusing on writing music that connects people with place.
"Every recommendation a scientist makes on what to do so habitat can flourish doesn't matter when the land gets developed anyway, even though you can prove it's not the best thing to do," Wheeler said.
"The arts always inspire us to act on what we may know is scientifically true. They go hand-in-hand."
Six albums later, Wheeler's music has come full circle with her academic background, as she conducts landscape writing workshops while touring her latest release, "Good Summer Rain." It was sponsored in part by the Trust for Public Land, a national nonprofit land conservation organization.
Her songs – even her love songs – long for more green space in the face of urban sprawl, without sounding like a town zoning meeting set to music.
Wheeler's rootsy Americana country style and cinematic lyrical activism evoke elements of Shawn Colvin and Mary Chapin Carpenter, while drawing inspiration from writers such as Annie Dillard and Aldo Leopold.
"Good Summer Rain" was named for the shrinking farmland in the valley where she lives and the farmers who regretted selling their property.
"With the rush, rush of daily life, urban environment feels like our feet aren't even on the ground anymore," Wheeler said.
"Even something as small as a horticulture park brings me back to the center, and people don't know they need it. It's hard for them to see that they are connected to a sunset or a lilac tree in grandma's backyard."
Local journalism is essential.
Give directly to The Spokesman-Review's Northwest Passages community forums series -- which helps to offset the costs of several reporter and editor positions at the newspaper -- by using the easy options below. Gifts processed in this system are not tax deductible, but are predominately used to help meet the local financial requirements needed to receive national matching-grant funds.
Subscribe to the Coronavirus newsletter
Get the day's latest Coronavirus news delivered to your inbox by subscribing to our newsletter.
---
Subscribe and log in to the Spokesman-Review to read and comment on this story