News > Idaho Voices
Screenwriter to share essentials at workshop
He says emotion, original perspective are keys to success
Sun., May 10, 2009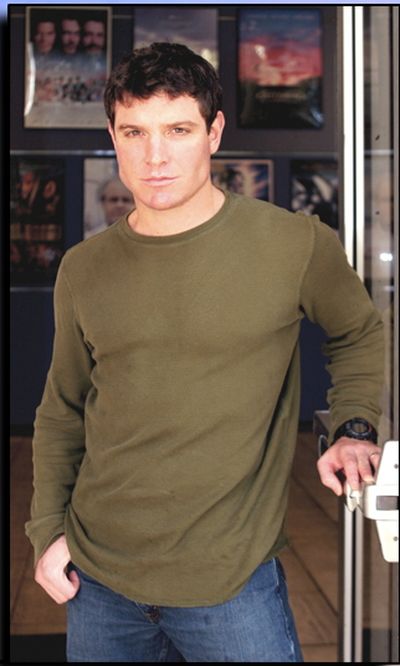 There's never been a better time to be a screenwriter, said Paul Castro, a rising star in the field.
"If you have talent and a story," he said, "it's economy-proof."
Castro will be in Coeur d'Alene on Wednesday to share his expertise and advice on writing and selling screenplays through his workshop, "Screenwriting Essentials for your Successful Movie."
Those attending will hear the same instruction Castro gives students at the UCLA School of Theater, Film and Television: the importance of writing with emotion; the significance of your distinctive perspective; the value of maintaining your integrity; and the business of screenwriting.
Castro, who wrote the original screenplay for the movie "August Rush," is eager to share the tips and trade secrets he discovered while living and working in Los Angeles. He'll also discuss the advantages of living outside Los Angeles, for those writing more than 1,200 miles away from the heart of the entertainment industry.
"I believe everything has an energy," said Castro, 34. "That energy," he said, "triggers new thoughts, new emotions and new attitudes." It is that new attitude that gives Hollywood outsiders an edge, he said.
Castro says he finds scripts from places outside L.A. refreshing. "Greenwood, S.C., folks like sweet tea with 10 teaspoons of sugar; and they say 'bless her little heart' when talking behind someone else's back," he said. "I didn't know that."
It is those little touches, said Castro, that make for unique stories.
"When you live in the Pacific Northwest, or more specifically the Idaho Panhandle, you have a much different perspective, a unique point of view," he said. "As a screenwriter, that unique point of view is really your best friend."
Being able to make others feel emotion is essential, said Castro, who cashed in on his ability to create powerful emotion with a three-movie, million-dollar deal just weeks before he graduated top in his class from UCLA.
"If you can write something that's going to evoke emotion, that's going to make somebody feel something," said Castro, then it'll find a home in Hollywood. "They don't just buy scripts," he said. "They buy emotion."
One of the biggest mistakes screenwriters can make, Castro said, is to write for the sell rather than writing "a soulful story pulled from the depths of their greatest pains." Counter to popular opinion, his advice is to "ask yourself what you are interested in selling, rather than what they are looking to buy."
Castro has a number of projects in the works. He is working on a television series and a movie based on the tumultuous world he discovered while working for seven years as a crisis counselor for the Suicide Prevention Center of Los Angeles. He is partnering with a friend on that project.
"I am also trying to get a project off the ground, a movie starring Oscar-winner Shirley MacLaine," he said.
It also looks like "Terrence Howard will be starring," in a third high-profile project Castro is working on, he said.
The importance of integrity is woven throughout Castro's work, his teachings and his life.
"If you want to write your soulful story – something substantial, something poignant, something with meaning – you must write in alignment with your core values," he said.
Castro plans to give more workshops in the area, in hopes of returning "the avalanche of generosity" the people of Sandpoint, and Idaho in general, have shown him and his wife.
His book, "If God Were a Screenwriter: Value-based Screenwriting for an Enlightened Career," is expected to hit bookstores in 2010.
Castro and his wife found Sandpoint while looking for a log home in Montana.
"Sandpoint is one of those magical places that just lifts your spirit, lightens your soul, by its sheer presence," he said.
"My lovely wife and I utterly feel an energy, an unadulterated beauty, every time we cross over that long bridge into Sandpoint. Nature there is a maternal smile that welcomes you with open arms."
Local journalism is essential.
Give directly to The Spokesman-Review's Northwest Passages community forums series -- which helps to offset the costs of several reporter and editor positions at the newspaper -- by using the easy options below. Gifts processed in this system are not tax deductible, but are predominately used to help meet the local financial requirements needed to receive national matching-grant funds.
Subscribe to the Coronavirus newsletter
Get the day's latest Coronavirus news delivered to your inbox by subscribing to our newsletter.
---