News > Features
Practical joking country-pop star Taylor Swift sells out Spokane Arena
Thu., May 14, 2009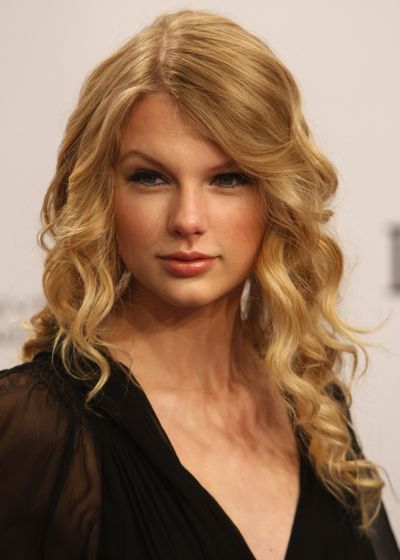 Between selling out tours in a flash, doing back-to-back-to-back press interviews, and Tweeting, MySpacing and Facebooking seemingly every detail in between, it's all the country-pop sensation Taylor Swift can do to keep up with one of her favorite pastimes: playing practical jokes on her friends.
Swift and her main cohort and tour buddy Kellie Pickler made time to punk Brad Paisley on their recent tour together.
"We messed him up good," Swift, who comes to the Spokane Arena for a sold-out show tonight, said during a telephone interview.
"We were on tour with him in his hometown and it was during one his acoustic songs. We knew he was going to be stuck on stage so we convinced this guy to dress up as a farmer and bring a bunch of chickens onstage during his set and he couldn't do anything about it. We walked out in overalls."
Another time, she said, they surprised him by dressing up like Chewbaccas.
Somehow, the 19-year-old singer-songwriter still has time to focus on the important things in life since exploding onto the scene in 2006 with her hit "Tim McGraw," which peaked at No. 6 on the Billboard country chart.
She wrote the song as a freshman in high school about a guy she was dating who was going off to college.
Since then, Swift's list of accomplishments in a few short years is staggering.
Her debut self-titled album went four times platinum. Her sophomore release, last year's "Fearless," debuted at No. 1 on the Billboard album chart. Her career record sales have passed the 7 million mark and Swift has celebrated four No. 1 singles.
Swift, last year's top-selling recording artist of any genre, became the youngest person to single-handedly write and sing a No. 1 country single ("Our Song"). She is the first female solo artist in country music history to write or co-write every song on a platinum-selling debut.
She was named Favorite Female Country Artist at the American Music Awards, Top New Female Vocalist by the Academy of Country Music, and won the 2008 CMT Awards for Video of the Year and Female Video of the Year.
With so much happening so fast, Swift said she is keeping everything in perspective by focusing forward.
"It's more than I expected," she said while preparing for a recent show in Florida. "It blows my mind, or at least it would if I had time to think about it.
"But I don't take it one bit for granted. I have to do everything I can to stay relevant. I have to stay on top of all the Internet trends and still be careful to minimize oversaturation so my fans don't get sick of me."
Fans getting sick of her seems to be the least of Swift's problems. Her current (and first headlining) tour is consistently selling out large venues across the nation.
At Swift's request, the lowest-price tickets for her tour were kept at $20 each.
"With everything that's happening with the economy I didn't want it to be a big issue for families to go," she said. "I owe my fans everything so I want to spend the rest of my career saying thank you."
With the persona of an all-American girl next door, Swift doesn't think she's in any danger of pulling a Britney Spears or a Lindsay Lohan. She simply doesn't have the time.
"None of that has ever been a temptation for me," she said. "I've never lied to my parents. I'm not into partying.
"There's too much going for me to be distracted by that. My way of rebelling is through telling the truth with the words in my songs."
Local journalism is essential.
Give directly to The Spokesman-Review's Northwest Passages community forums series -- which helps to offset the costs of several reporter and editor positions at the newspaper -- by using the easy options below. Gifts processed in this system are not tax deductible, but are predominately used to help meet the local financial requirements needed to receive national matching-grant funds.
Subscribe to the Coronavirus newsletter
Get the day's latest Coronavirus news delivered to your inbox by subscribing to our newsletter.
---