News > Features
Her angels aren't the 'Charlie's' type
Sun., May 17, 2009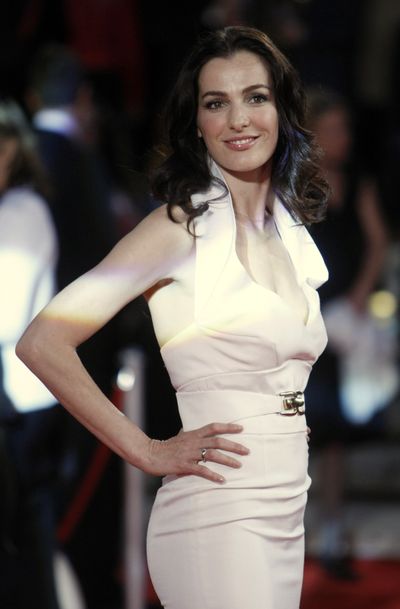 To be a strong woman, one has to kick butt with flair of a Vegas dancer, wisecrack menacingly and wriggle seductively like a Dallas Cowboys cheerleader.
At least, that would be the wisdom espoused by Hollywood blockbusters like "Charlie's Angels" and "Transformers."
Israeli actress Ayelet Zurer subscribes to a more complicated vision of female strength – one that she brings to her first could-be blockbuster, Ron Howard's new "Angels & Demons"
Zurer, 39 – sometimes referred to as the Julia Roberts of Israel – burst into American consciousness four years ago as the luminously beautiful pregnant wife of the Israeli terrorist-hunter portrayed by Eric Bana in Steven Spielberg's "Munich."
Then she turned around to play a fierce, seductive terrorist herself in "Vantage Point."
Now she steps up as Tom Hanks' brainy cohort, truth-seeking Italian physicist Vittoria Vetra, in the follow-up to Howard's "The Da Vinci Code."
According to Howard, Zurer beat out eight other actresses who screen-tested with Hanks.
"There's something very unselfconscious and honest and earthy about Ayelet," the director says, "and yet she has the capacity to deal with the scientific jargon in a way that felt honest, and she felt comfortable with it."
Says Zurer: "I think 'driven' would be the right term for Vittoria. She's used to saying what's on her mind."
Zurer's Czech mother lived through World War II by hiding out in a convent. In the '50s, she immigrated to Israel and married Zurer's father, a government worker who painted on the side.
"Everybody expected me to do something with painting," she says, until genes overtook her.
"What happened was I became this pretty girl from a non-pretty girl and was dragged into doing all kinds of things on stage," she says. "I found it to be really fun but never thought I'd pursue it because I was too shy."
At 21, she went to Japan to try modeling, a stint that lasted only a month because she hated sushi, ate only hamburgers and grew two dress sizes.
Zurer studied acting in New York before returning to Israel, where she won the 2003 equivalent of an Oscar for her performance as a woman who lost her husband in a terrorist attack in "Nina's Tragedies."
As a bleary-eyed new mother, she got a call from a casting director who wanted her to audition the very next day for a famous American director – and declined until she learned it was Spielberg and the project was "Munich."
"My feeling, it was an homage to (Spielberg's wife, actress Kate Capshaw)," Zurer says of her character. "He truly loves her, and he wanted a woman who would be real but also supportive of her husband, not a woman who just stays behind and cries and nags him to come back."
The birthday bunch
Actor Dennis Hopper is 73. Singer Taj Mahal is 67. Actor Bill Paxton is 54. Comedian Bob Saget is 53. Singer Enya is 48. Host Craig Ferguson ("The Late Late Show") is 47. Musician Trent Reznor (Nine Inch Nails) is 44. Actor Hill Harper is 43. Singer Jordan Knight (New Kids on the Block) is 39. Actor Sendhil Ramamurthy ("Heroes") is 35.
Local journalism is essential.
Give directly to The Spokesman-Review's Northwest Passages community forums series -- which helps to offset the costs of several reporter and editor positions at the newspaper -- by using the easy options below. Gifts processed in this system are not tax deductible, but are predominately used to help meet the local financial requirements needed to receive national matching-grant funds.
Subscribe to the Coronavirus newsletter
Get the day's latest Coronavirus news delivered to your inbox by subscribing to our newsletter.
---