News > Features
You don't mess with McGraw
Tue., Sept. 1, 2009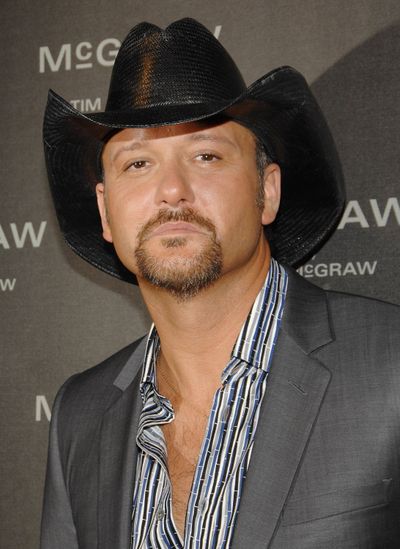 Tim McGraw isn't looking for trouble at concerts, but there are some things he just won't ignore.
"It's all about enjoying yourself and not messing with other people's fun," the 42-year-old country singer says.
"And certainly I don't think you should be abusive to women. I think that's No. 1 right there."
McGraw has thrown out disruptive fans from at least two of his concerts in the past year and a half, most recently in July. Video of the incidents taken by fans went viral on the Internet.
At one concert, he stops in the middle of singing "Indian Outlaw," calls for security and pulls a guy on stage by his shirt so guards can haul him away.
His protectiveness may come from being a father of three girls, or maybe just from the way he was raised.
McGraw's new cologne, "Southern Blend," is marketed to "the true Southern gentleman." He says that means the scent is "respectful."
"I mean it's not offensive. It's not in your face. It's not super strong," he says. "It has just the right weight to it.
"And I think that's what a Southern gentleman has. He just does the right thing."
McGraw made sure his wife, Faith Hill, and three daughters liked the cologne: "It's gotta be approved by the women in my life before anything can work out for me. So they definitely have the final word."
In addition to the cologne, McGraw is co-starring with Sandra Bullock in the upcoming film "The Blind Side," and is coming out with a new album, "Southern Voice," in October.
He credits Hill with helping him balance all his projects: "She kept me on task."
The birthday bunch
Comedian-actress Lily Tomlin is 70. Singer Archie Bell (Archie Bell and the Drells) is 65. Singer Barry Gibb (the Bee Gees) is 63. Talk show host Dr. Phil McGraw is 59. Singer Gloria Estefan is 52. Singer-guitarist Grant Lee Phillips ("Gilmore Girls") is 46. Actor Ricardo Antonio Chavira ("Desperate Housewives") is 38. Actor Scott Speedman ("Felicity") is 34.
Local journalism is essential.
Give directly to The Spokesman-Review's Northwest Passages community forums series -- which helps to offset the costs of several reporter and editor positions at the newspaper -- by using the easy options below. Gifts processed in this system are not tax deductible, but are predominately used to help meet the local financial requirements needed to receive national matching-grant funds.
Subscribe to the Coronavirus newsletter
Get the day's latest Coronavirus news delivered to your inbox by subscribing to our newsletter.
---
Subscribe and log in to the Spokesman-Review to read and comment on this story