News > Features
Modest Mouse stays the course
Fri., Sept. 4, 2009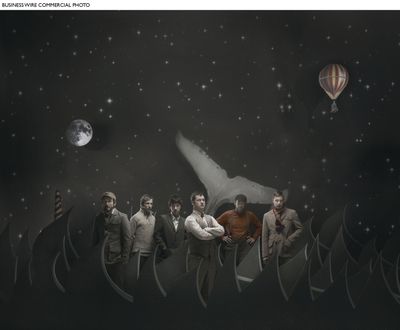 "No One's First and You're Next" is not really a new album from Modest Mouse.
With songs as old as nine years old, collected on a record sifted from B-side-ish obscurities and alternates, it's a close capture of Issaquah's finest at high stride. But it's not truly new material.
Released early last month, "No One's First" outlines Modest Mouse's Epic Records debut, "The Moon & Antarctica," 2004's "Good News for People Who Love Bad News" and 2007's "We Were Dead Before The Ship Even Sank" – the three albums that helped Modest Mouse define the oxymoronic classification called corporate-indie music.
Essentially the Epic outtakes from Modest Mouse, "No One's First" is the major label version of 1999's "Building Something Out of Nothing," the last album from Modest Mouse as a true indie-band.
Modest Mouse completely freaked out the hipster laws of physics when the band signed to Epic Records to release 2000's "The Moon & Antarctica," balancing the delicate line in the commercialization of the indie aesthetic, while gaining mainstream acceptance through radio, commercials and television.
"No One's First" details the clash of abrasive growls and lovely falsetto vocals delivering terse verses and ranting hooks as they spill over a canvas that dances between lo-fi superanthems, twangy bops, pretty slowburners and psychedelic warbles.
There are backward guitar riffs, EQ-ed inside out over acoustic reprises that slant against Dixieland swing and fall-apart guitar rockers – everything about Modest Mouse that manages to break the rules.
If anything, this collection shows Modest Mouse continuing its tradition of contradiction as this latest rendering is more pop, also more country (lots of banjo), more indie and more peculiar, without ever being too much of any of those aspects.
And while frontman Isaac Brock's signature lisp, esoteric songwriting and paradoxical lyricism abounds, "No One's First" also catches Modest Mouse at the arrival of its best-jelled lineup, highlighted by former guitarist for The Smiths, Johnny Marr, multi-instrumentalist Tom Peloso and two drummers, Jeremiah Green and Joe Plummer, which came together for Modest Mouse's No. 1 album, "We Were Dead …"
In short, "No One's First" is Isaac Brock flexing his chops at his peak in popularity with the precise ensemble for the job.
Local journalism is essential.
Give directly to The Spokesman-Review's Northwest Passages community forums series -- which helps to offset the costs of several reporter and editor positions at the newspaper -- by using the easy options below. Gifts processed in this system are not tax deductible, but are predominately used to help meet the local financial requirements needed to receive national matching-grant funds.
Subscribe to the Coronavirus newsletter
Get the day's latest Coronavirus news delivered to your inbox by subscribing to our newsletter.
---