News > Nation/World
Nephew rules out run for Kennedy Senate seat
Tue., Sept. 8, 2009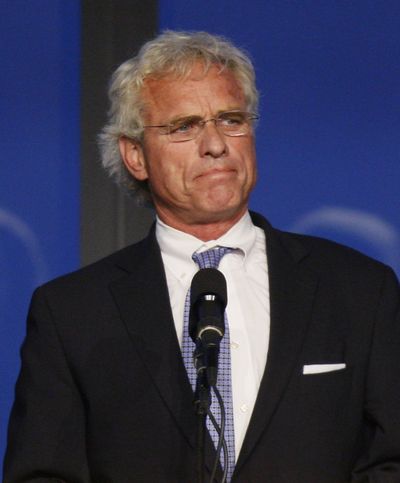 BOSTON – Former Rep. Joseph P. Kennedy II, the eldest son of Robert F. Kennedy, announced Monday he would not run for the U.S. Senate seat held for nearly 50 years by his late uncle, Edward M. Kennedy. The decision was certain to widen the race for the Democratic nomination.
In a statement, the former six-term congressman said he cares about those seeking decent housing, fair wages and health care. But he added, "The best way for me to contribute to those causes is by continuing my work at Citizens Energy Corp."
The nonprofit organization provides free heating oil to the poor, but Kennedy likely would have faced campaign questions about fuel it received from Venezuelan President Hugo Chavez – a persistent U.S. critic.
The decision surrenders a seat the Kennedy family has held for all but two years since 1953, when John F. Kennedy moved from the U.S. House to the Senate, before being elected president in 1960. It became vacant Aug. 25, when Edward Kennedy died of brain cancer at age 77. He was first elected to the Senate in 1962.
It also removes an excuse for three veteran Massachusetts congressmen – Reps. Michael Capuano, Edward J. Markey and John Tierney – who have said they are considering campaigns but would not run against a member of the Kennedy family. The senator's widow, Vicki, had previously ruled out a campaign.
Local journalism is essential.
Give directly to The Spokesman-Review's Northwest Passages community forums series -- which helps to offset the costs of several reporter and editor positions at the newspaper -- by using the easy options below. Gifts processed in this system are not tax deductible, but are predominately used to help meet the local financial requirements needed to receive national matching-grant funds.
Subscribe to the Coronavirus newsletter
Get the day's latest Coronavirus news delivered to your inbox by subscribing to our newsletter.
---