News > Nation/World
Tech charged in Yale killing
Fri., Sept. 18, 2009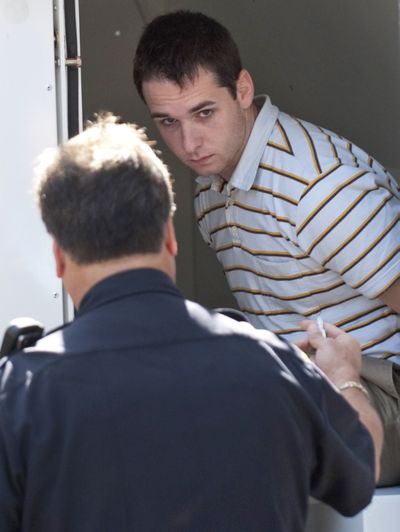 NEW HAVEN, Conn. – As police charged a Yale animal lab technician with murdering a graduate student who worked in his building, a portrait began to emerge Thursday of an unpleasant stickler for the rules who often clashed with researchers and considered the mice cages his personal fiefdom.
Police charged 24-year-old Raymond Clark III with murder, arresting him at a motel a day after taking hair, fingernail and saliva samples to compare with evidence from the grisly crime scene at Yale's medical school. Bond was set at $3 million for Clark.
The muscular former high school baseball and football player is charged in the death of 24-year-old Annie Le, a pharmacology doctoral student at Yale who vanished Sept. 8. Her body was discovered five days later stuffed into a utility compartment behind a wall in the basement of the building where she and Clark worked.
Co-workers told police that Clark was a "control freak" who viewed the laboratory and its mice as his territory, according to a law enforcement official who spoke to the Associated Press on condition of anonymity because the investigation is ongoing.
At a news conference Thursday, New Haven Police Chief James Lewis called Le's death a case of workplace violence.
Local journalism is essential.
Give directly to The Spokesman-Review's Northwest Passages community forums series -- which helps to offset the costs of several reporter and editor positions at the newspaper -- by using the easy options below. Gifts processed in this system are not tax deductible, but are predominately used to help meet the local financial requirements needed to receive national matching-grant funds.
Subscribe to the Coronavirus newsletter
Get the day's latest Coronavirus news delivered to your inbox by subscribing to our newsletter.
---