News > Features
The song remains the same
Tue., Sept. 22, 2009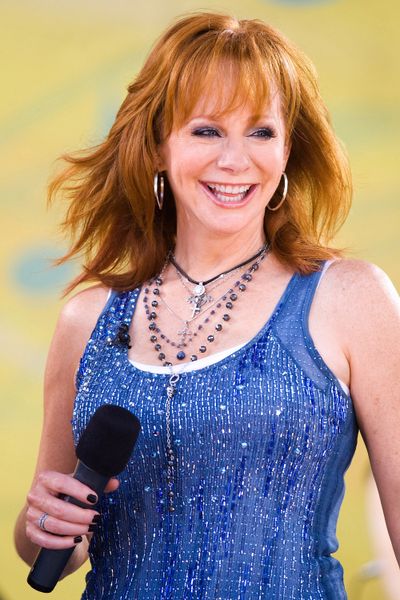 Reba McEntire is in a new yet strangely familiar place.
She's on a brand new record label, Valory, and her first solo studio album in six years, "Keep On Loving You," debuted at No. 1 on Billboard's country chart.
McEntire is no stranger to the top spot. She's sold more than 55 million albums and garnered 33 No. 1 hits.
She's also no stranger to the people at Valory, including president/CEO Scott Borchetta. He was a top executive at McEntire's old label, MCA Nashville, in the 1990s.
"I know a lot of their ways of doing things," McEntire says. "And so it was just kinda like a family reunion, getting back together again and getting to work with Scott and his team. We're having a wonderful time."
Borchetta also famously launched Taylor Swift's career through Valory's sister label, Big Machine Records.
"I'd love to sing with Taylor," says McEntire. "She's a wonderful gal, and as young as she is, she's got a wonderful head on her shoulders with business sense. She's a great writer, a great performer. Boy, the sky's the limit for Taylor."
One thing McEntire, 54, shares on her new album is life experience. She co-wrote the song "She's Turning 50 Today."
"We changed a little bit, especially on the second verse, because I wanted it to be more personal," she says. "I did have a divorce in 1987 when I left Oklahoma and came to Nashville. So, I wanted it to be a little bit more personal."
McEntire is fully committed to music again after spending the last eight years acting and doing other projects. She performed on Broadway in "Annie Get Your Gun" and starred in her self-titled TV comedy series.
"Right now, I really want to focus on my music and promote this album and see what the fans think about it," she says.
The birthday bunch
Actor Paul Le Mat is 63. Actress Shari Belafonte is 55. Singer Debby Boone is 53. Singer Joan Jett is 51. Opera singer Andrea Bocelli is 51. Actress Catherine Oxenberg is 48. Actor Scott Baio is 48.
Local journalism is essential.
Give directly to The Spokesman-Review's Northwest Passages community forums series -- which helps to offset the costs of several reporter and editor positions at the newspaper -- by using the easy options below. Gifts processed in this system are not tax deductible, but are predominately used to help meet the local financial requirements needed to receive national matching-grant funds.
Subscribe to the Coronavirus newsletter
Get the day's latest Coronavirus news delivered to your inbox by subscribing to our newsletter.
---