News > Features
Better be heard and not seen?
Wed., Sept. 23, 2009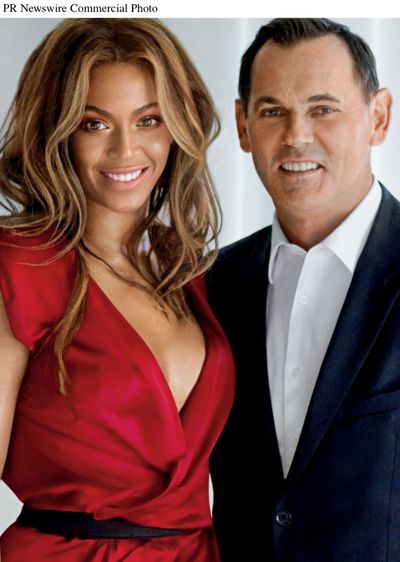 Beyonce Knowles says she'll perform in Malaysia next month, two years after canceling a show in the Muslim-majority country after protesters threatened to disrupt the concert because of her sexy image and clothing.
Knowles said on her Web site that she will take the stage at a stadium in Kuala Lumpur, Malaysia's biggest city, on Oct. 25.
She canceled a planned concert two years ago following protest threats by Malaysia's opposition Islamic party. Instead she went to Indonesia, which has less stringent rules.
Female performers in Malaysia are required to cover up from the shoulders to knees with no cleavage showing.
Artists such as Avril Lavigne and Gwen Stefani have done so for performances in Malaysia under similar protest threats by conservative Muslims.
Sabki Yusof, youth vice head of the Pan-Malaysian Islamic Party, said the party will send a protest note to the government over Beyonce's concert.
"We are not against entertainment as long as it is within the framework of our culture and our religion," Sabki said. "We are against Western sexy performances. We don't think our people need that."
Cue the closing theme
Pianist Art Ferrante, who teamed with Lou Teicher to record a series of 1960s easy-listening hits based on movie theme songs, has died of natural causes at his South Florida home. He was 88.
The duo performed together for 40 years after meeting as children at the Juilliard School in New York, recording versions of themes including "Exodus," "The Apartment," "Lawrence of Arabia" and "Cleopatra."
Teicher died in 2008 at age 83.
The birthday bunch
Actor Mickey Rooney is 89. Singer Julio Iglesias is 66. Actor Paul Petersen ("The Donna Reed Show") is 64. Singer Bruce Springsteen is 60. Actor Jason Alexander is 50. Actor Chi McBride is 48. Actress Elizabeth Pena is 48. Singer Ani DiFranco is 39. Rapper/producer Jermaine Dupri is 37.
Local journalism is essential.
Give directly to The Spokesman-Review's Northwest Passages community forums series -- which helps to offset the costs of several reporter and editor positions at the newspaper -- by using the easy options below. Gifts processed in this system are not tax deductible, but are predominately used to help meet the local financial requirements needed to receive national matching-grant funds.
Subscribe to the Coronavirus newsletter
Get the day's latest Coronavirus news delivered to your inbox by subscribing to our newsletter.
---