Sports
Jenks called a punk in Twitter posts
Thu., Dec. 30, 2010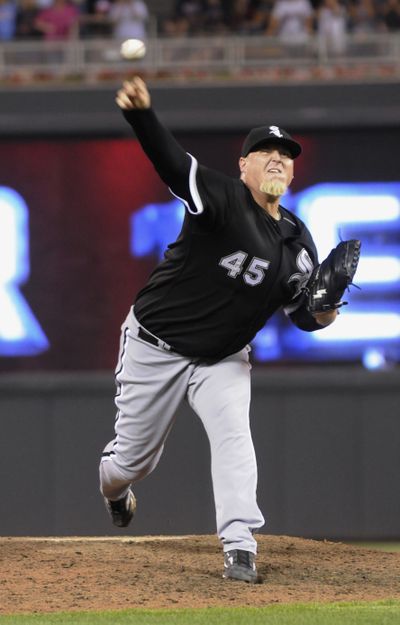 CHICAGO – One of Ozzie Guillen's sons is firing back at former White Sox closer Bobby Jenks for comments made about the Chicago manager.
Jenks, who signed a two-year deal with Boston last week, expressed disappointment to MLB.com that the White Sox decided not to re-sign him. He told the website he was "looking forward to playing for a manager who knows how to run a bullpen."
Oney Guillen called Jenks a "punk" in a series of Twitter posts.
In one, he wrote that Jenks should "be a man and tell the manager or the coaching staff how u feel or the organization when u were with the sox not when u leave." In another, he wrote that Jenks "cried in the managers office (because) u have problems now u go and talk bad about the sox after they protected u for 7 years ungrateful."
Local journalism is essential.
Give directly to The Spokesman-Review's Northwest Passages community forums series -- which helps to offset the costs of several reporter and editor positions at the newspaper -- by using the easy options below. Gifts processed in this system are not tax deductible, but are predominately used to help meet the local financial requirements needed to receive national matching-grant funds.
Subscribe to the sports newsletter
Get the day's top sports headlines and breaking news delivered to your inbox by subscribing here.
---