News > Business
Delta CEO: Feds should do better
Anderson upset over threat to Flight 253
Sat., Jan. 2, 2010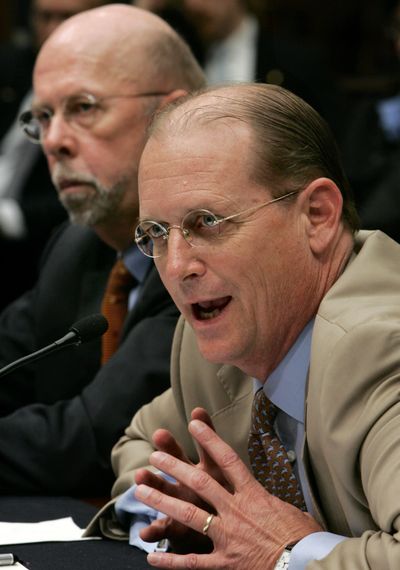 ATLANTA – Delta Air Lines' chief is upset the 278 passengers and 11 crew members aboard Flight 253 were put at risk by a suspected terrorist despite the carrier's compliance with government security measures.
CEO Richard Anderson told employees in a recorded message Thursday that airlines have done everything the government has asked since 9/11 to follow advanced passenger notification requirements and heightened screening measures.
He said that should have brought a better result than the peril those aboard the Christmas flight from Amsterdam to Detroit faced. Delta will insist Washington do a better job.
"Having this occur again is disappointing to all of us," Anderson said. He added, "You can be certain we will make our points very clearly in Washington."
According to authorities, a Nigerian man who said he was an agent for al-Qaida tried and failed to blow up the Northwest Airlines flight as it prepared to land.
Delta owns Northwest.
Anderson said the crew aboard the flight will receive commendations from the airline next week "for their diligence and the work they did to make sure everybody got to Detroit safely." He did not elaborate. Delta is offering travel credits to the passengers on the flight.
The Transportation Security Administration, formed after the Sept. 11, 2001, terror attacks to oversee the security of the nation's transportation systems, said in a statement Friday that following the recent attempted attack it implemented additional security measures domestically and on international flights to the U.S. to protect the traveling public. It said U.S. officials are heading to several international airports next week to meet with their counterparts there and review security procedures for flights bound for the U.S.
Local journalism is essential.
Give directly to The Spokesman-Review's Northwest Passages community forums series -- which helps to offset the costs of several reporter and editor positions at the newspaper -- by using the easy options below. Gifts processed in this system are not tax deductible, but are predominately used to help meet the local financial requirements needed to receive national matching-grant funds.
Subscribe to the Coronavirus newsletter
Get the day's latest Coronavirus news delivered to your inbox by subscribing to our newsletter.
---