News > Features
'Knights of Badassdom' brings in familiar faces
Sun., July 18, 2010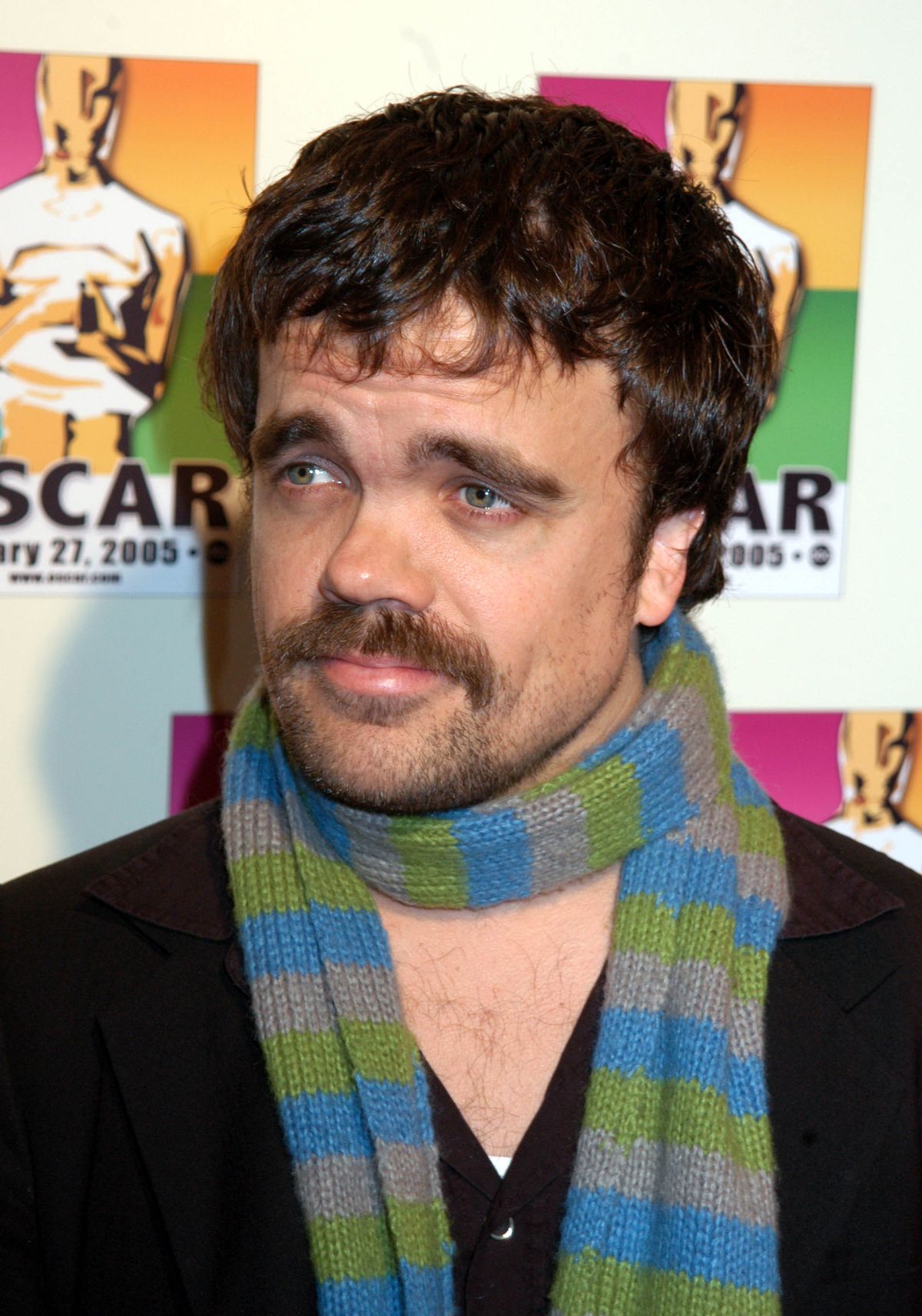 Peter Dinklage (Associated Press)
'Knights of Badassdom," a comedy/horror movie, began shooting in Spokane last week and we can now give you a definitive list of the cast members.
There are no box-office stars, but plenty of actors you might recognize:
• Peter Dinklage, familiar from both movies ("The Station Agent") and TV ("30 Rock").
• Steve Zahn, who plays the wild-and-crazy Davis McAlary in HBO's outstanding series about New Orleans, "Treme." You might also remember him from "Sunshine Cleaning" and "Happy, Texas."
• Ryan Kwanten, who plays Jason Stackhouse in the HBO series "True Blood."
• Summer Glau, who played Cameron Phillips in "Terminator: The Sarah Connor Chronicles" and River Tam in "Firefly."
• Danny Pudi, who plays Abed Nadir in the sitcom "Community."
• Douglas Tait, who was in the 2009 "Star Trek" film and a long list of TV dramas and soaps.
• Jimmi Simpson, who was in "Date Night," "The Invention of Lying" and "It's Always Sunny in Philadelphia."
• Michael Gladis, who plays Paul Kinsey in the Emmy-winning "Mad Men."
The movie will also feature plenty of local and regional actors. About half the roles were cast out of L.A.; the other half were cast locally.
It will also use an extraordinary number of local extras, about 800.
"Knights of Badassdom" is directed by Joe Lynch ("Wrong Turn 2: Dead End"). It's about a bunch of LARPers – live action role players of the Dungeons and Dragons variety – who are "plunged into a surreal adventure" while out in the woods: A demon is summoned from the underworld.
A CdA cabaret
A group of performers from the Coeur d'Alene Summer Theatre, including the excellent Jadd Davis, have put together a show called "Cabaret by the Lake," which will take place July 27, 8 p.m. at Bakery by the Lake, 601 E. Front St. in Coeur d'Alene.
The cast will perform a selection of cabaret-style songs in a parkside setting. Bakery items and beverages will be available.
The show is free, but donations will be accepted to benefit the theater.
A carillon constitutional
Here's something you can do this evening to fill your spirit and your ears.
The 49-bell carillon at the Cathedral of St. John the Evangelist (12th Avenue and Grand Boulevard) will ring out between 7 and 8 p.m., for those who want to walk the labyrinth, a pattern on canvas which aids meditation. It's free.
'The Devil and Billy Markham'
If you want a comedy/theatrical experience outside the routine, be sure to check out "The Devil and Billy Markham," a one-man show from Portland, starring Jonah Weston, Tuesday at 7:30 p.m. at the Icon Underground, 317 Sherman Ave., Coeur d'Alene.
Weston's hourlong performance is based on an epic six-part poem by the late, great Shel Silverstein, about a country singer who makes a bet with the devil for his own soul.
This show had a successful run at the Curious Comedy Theatre in Portland this spring. The Oregonian called it "funny and whimsical" and said that Weston is like "one of those great tavern storytellers" who "just stepped in for a drink."
Now he's taking it on the road to his hometown. Weston's from Coeur d'Alene and honed his theater skills on a number of local stages.
Tickets are $15 at the door. It's for mature audiences only; the original poem, after all, first appeared in Playboy in 1979.
Big Head Todd, free
Big Head Todd and the Monsters, the Colorado-bred rock band, will play Pavillion Park in Liberty Lake on Saturday from 6 to 8:30 p.m.
The band had several chart singles in the '90s ("Bittersweet," "Broken Hearted Savior" and "Resignation Superman") and has just released a new album, "Rocksteady."
The price is certainly attractive. It's free.
Just bring your blanket and head to the park.
'42nd Street'
The Northern Quest Resort & Casino books the occasional musical-comedy touring show, and the latest will be the classic star-is-born musical, "42nd Street."
This will be done cabaret-style in the casino's Pend Oreille Pavilion, Wednesday at 7:30 p.m., Thursday at 3 and 7:30 p.m., and Friday and Saturday at 8:30 p.m.
Tickets are $40, available through the casino box office (509-481-6700) or TicketsWest outlets (800-325-SEAT, www.ticketswest.com).
Advance Brickman notice
Fans of pianist Jim Brickman will want to get this date on their holiday calendars: Dec. 28, 7:30 p.m.
That's when Brickman will bring his annual holiday concert to the INB Performing Arts Center.
Tickets range from $32 to $75, on sale Sept. 10 through TicketsWest.
Local journalism is essential.
Give directly to The Spokesman-Review's Northwest Passages community forums series -- which helps to offset the costs of several reporter and editor positions at the newspaper -- by using the easy options below. Gifts processed in this system are not tax deductible, but are predominately used to help meet the local financial requirements needed to receive national matching-grant funds.
Subscribe now to get breaking news alerts in your email inbox
Get breaking news delivered to your inbox as it happens.
---