North Idaho murder-for-hire case reset
Attorney accused in plot against wife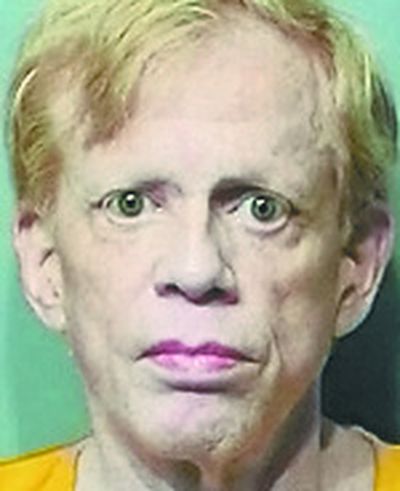 The attorney who unsuccessfully defended the Aryan Nations in the landmark 2000 case that bankrupted the racist organization was due to appear Monday in U.S. District Court in Coeur d'Alene on charges that he hired a hit man to kill his wife and mother-in-law.
However, Edgar Steele's initial appearance was delayed until today after the U.S. attorney's office in the federal courthouse in Coeur d'Alene received a letter containing a suspicious white powder and was evacuated. Federal offices in Spokane and Bellevue received similar deliveries, and investigators concluded the powder is not dangerous.
Steele, 64, was arrested Friday at his Sagle, Idaho, home following an investigation last week conducted by the North Idaho Violent Crime Task Force, said Traci Whelan, an assistant U.S. attorney.
The man Steele allegedly hired to murder the women met with the FBI on Wednesday and told agents about the plot. The man said Steele had discussed a list of people he wanted dead, including his wife and her mother.
A probable-cause affidavit said the witness was supposed to kill the women Friday in a car crash meant to look like an accident, the newspaper reported. Agents concealed a device on the informant and recorded Steele planning the murders, the affidavit said.
Steele has been charged with using interstate facilities for murder-for-hire. The maximum penalty is 10 years in prison, possibly accompanied by a fine. If personal injury had resulted, the penalty rises to a maximum of 20 years; if someone had died, the crime is punishable by death or life imprisonment.
Steele represented the Aryan Nations and its founder, Richard Butler, in the case that returned a $6.3 million verdict bankrupting the organization. In 2004, Steele was a featured speaker at a gathering of people who believe the Holocaust never occurred. He called the claim that six million Jews died in World War II at the hands of Adolf Hitler a "pattern of lies."
Steele regularly espouses anti-Semitic and racist views on his website, ConspiracyPenPal.com. On May 21, for example, he mused about whether he should finish writing a book about "Jews and their role in the destruction of Western civilization, the spectacle of which is now on view throughout the world."
He also called for guillotines to be erected across the country "as the French did two centuries ago, with the bankers, politicians and other establishment mainstays being cycled through them." He finishes the entry by saying, "so many to offend, so little time and with such vitriol that has built up within me of late. What should I do?"
The Associated Press contributed to this report.
---