News > Idaho
Judge orders Steele held after witness intimidation alleged
Tue., June 22, 2010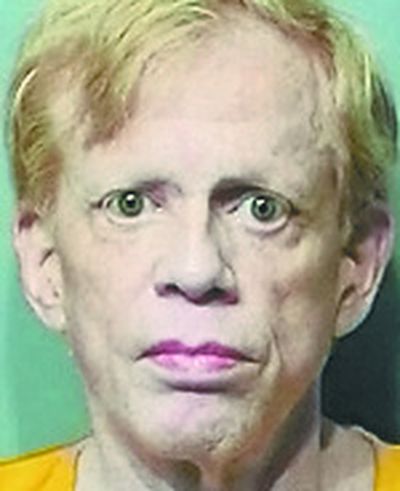 Federal murder-for-hire suspect Edgar Steele will stay in jail pending trial after a judge found he had attempted to intimidate potential witnesses in the case – his wife and son. In a detention hearing Tuesday, federal prosecutors played two tapes of phone conversations Steele had with his wife, Cyndi, and his son, Rex, while being held at Kootenai County Jail on June 13. On the tapes, Steele warns his wife that she will be contacted by government officials the following morning and will be asked to authenticate his voice on recordings that he tells her are doctored to sound as if he's hiring a hit man to kill her. He pleads with her to say that it's not his voice she hears on the tapes. Steele tells her she has to say, "No, that is not my husband's voice," then he adds: "Like a rhinoceros in the road, you have to stand your ground and refuse to say anything but that." If she doesn't, he says, she will have to explain to their children why her testimony put him in prison for 20 to 25 years. He swears to her the tapes are not real and that they were manufactured by federal officials determined to ensure he goes to jail. "This is going to be a 'Mission: Impossible,' world-class-level production," he tells his wife. "I love you dearly. I would never be so stupid as to hire somebody else to kill anybody, for Christ sake, least of all you. You've gotta do this." Steele tells his wife the government plot against him is "coming from the very top level" and says "they are after me." He then compares his case to that of Matt Hale, who founded a group formerly known as World Church of the Creator and was sentenced in 2005 to 40 years in prison for soliciting an undercover FBI informant to kill a federal judge. While in jail on June 13, Steele made a call to his 22-year-old son, Rex, around 8:20 p.m., then managed to get through to his wife around 8:31 p.m., FBI agent Michael Sotka testified. When Steele spoke to his son, he urged him to persuade his mother to say it's not Steele's voice on the recordings. "Make sure your mother understands my life is in her hands," he says, asking Rex Steele to drive to his mother's house and talk to her. "I'm counting on you, big guy. I love you very much. Right now, it's up to you." His son responds: "I understand, Dad." Defense attorney Roger Peven said Steele is 65 (jail records show he's 64) and has no criminal record. Peven said Steele posed no danger to anyone and should be released pending trial, with conditions imposed to ensure he'd be monitored. However, U.S. Magistrate Candy Dale said sufficient evidence had been presented to show that Steele posed a serious risk of intimidating witnesses or obstructing justice. To prove he needed to be detained, the government had to show Steele either posed a flight risk or was a danger to the community. Referring to the tapes, she said, "I don't know how this court or any person could take that as anything other than an attempt to intimidate." Steele's home was raided June 11 and he was taken into custody after an informant told the FBI that Steele had hired him to kill his wife and mother-in-law. The alleged hit man-turned-informant, Larry Fairfax, was ordered held without bail Monday after auto shop employees on June 15 found a pipe bomb attached to a car brought in by Cyndi Steele. Steele's trial has been scheduled for Aug. 9 before federal Judge B. Lynn Winmill. Steele now is being held at Spokane County Jail, in part because of the need to keep him and Fairfax separate, court officials said. Steele is charged with using interstate commerce in the commission of murder for hire. Fairfax, who had apparently known Steele for several years, said he was to be paid $25,000 to make the murder appear to be a car accident. If Steele collected on an insurance policy, Fairfax would have received an additional $100,000, court documents show. Steele is best known for his unsuccessful defense of the Aryan Nations in the landmark 2000 case that bankrupted the white supremacist group.
Local journalism is essential.
Give directly to The Spokesman-Review's Northwest Passages community forums series -- which helps to offset the costs of several reporter and editor positions at the newspaper -- by using the easy options below. Gifts processed in this system are not tax deductible, but are predominately used to help meet the local financial requirements needed to receive national matching-grant funds.
Subscribe now to get breaking news alerts in your email inbox
Get breaking news delivered to your inbox as it happens.
---