News > Spokane
Informant ordered held without bond
Fairfax accused of planting bomb on car
Tue., June 22, 2010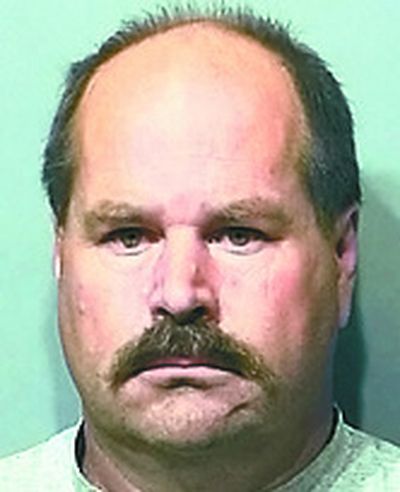 A suspected hitman-turned-informant who federal investigators say didn't tell them he'd already planted a bomb on the car of a murder-plot target was ordered held without bail on Monday.
U.S Magistrate Candy Dale called her decision to keep Larry A. Fairfax, 49, behind bars "very difficult" but said he was a danger to the community.
The Sagle, Idaho, man has been in jail since June 15 after auto shop employees found a pipe bomb attached to a car brought in by Edgar Steele's wife, Cyndi Steele. Fairfax had told investigators the week before that he'd been hired by Steele to kill Steele's wife and mother-in-law but didn't tell investigators about the pipe bomb, federal agents testified on Monday.
The hearing included testimony from Fairfax's 26-year-old son, his wife of 31 years, and a retired judge and lawyer who called Fairfax "about the hardest working guy I know."
Dale said Fairfax didn't appear to be a flight risk but questioned the community's safety if he was free, noting he didn't tell his wife about the plot and didn't mention $10,000 in silver coins Steele gave him when he accepted the job. Fairfax said he traveled to Oregon to make sure the pipe bomb was off Cyndi Steele's car. But he told his wife he was just checking to see if Cyndi Steele was seeing another man, as he claimed Edgar Steele suspected, according to court testimony.
Dale said she had concerns there may be "other matters that Mr. Fairfax has not shared."
Fairfax, who has no criminal history, faces two felony charges related to the explosive.
Fairfax said he'd placed the bomb under the car May 30 but rigged it so it didn't explode.
"The fact of the matter is this defendant stopped a murder," said John Miller, Fairfax's public defender.
Edgar Steele, known for his unsuccessful defense of the Aryan Nations in a lawsuit that bankrupted the group, is in custody at the Spokane County Jail; he's due in court this morning for a hearing to determine if he'll remain there without bail.
The case began June 9 when Fairfax told FBI Special Agent Mike Sotka he'd been hired by Steele, whom he said he'd known for 20 years, to kill Steele's wife and mother-in-law. He said he'd already been paid $10,000 in silver coins, received $400 for travel expenses to Oregon, where Steele's mother-in-law lives, and was to receive $25,000 for the murders, then $100,000 if an auto insurance claim paid off.
The FBI covertly monitored two meetings between Fairfax and Steele, then raided Steele's home on Talache Road, about 10 miles southeast of Sandpoint, on June 11. Steele pleaded not guilty June 15 to use of interstate commerce for the commission of murder for hire.
Fairfax was not facing a criminal investigation until the pipe bomb was discovered.
Assistant U.S. Attorney Traci Whelan said the device "had all the components that are needed for a bomb to go off."
"He took a gamble," Whelan said. "He created a tremendous risk not only to Mrs. Steele but to the entire community."
Miller said his client thought the bomb was off the car.
"I don't think we need to punish him for not telling the whole story when the device didn't explode," Miller said.
Sotka and Todd Smith, a federal agent with the Bureau of Alcohol, Tobacco, Firearms and Explosives, told the judge the plot likely would not have been uncovered had it not been for Fairfax. But they questioned Fairfax's assertion that placing tape over the pipe bomb's fuse would keep it from exploding.
A Spokane County bomb technician called the 12-inch bomb "one of the biggest pipe bombs that he could remember, and they deal with this more frequently than we would like," Smith said.
Smith said he's investigated two homicides by pipe bomb, "and they were no where near as large as this pipe bomb."
Local journalism is essential.
Give directly to The Spokesman-Review's Northwest Passages community forums series -- which helps to offset the costs of several reporter and editor positions at the newspaper -- by using the easy options below. Gifts processed in this system are not tax deductible, but are predominately used to help meet the local financial requirements needed to receive national matching-grant funds.
Subscribe now to get breaking news alerts in your email inbox
Get breaking news delivered to your inbox as it happens.
---