Bomb found on SUV registered to suspect
Steele pleads not guilty in plot against wife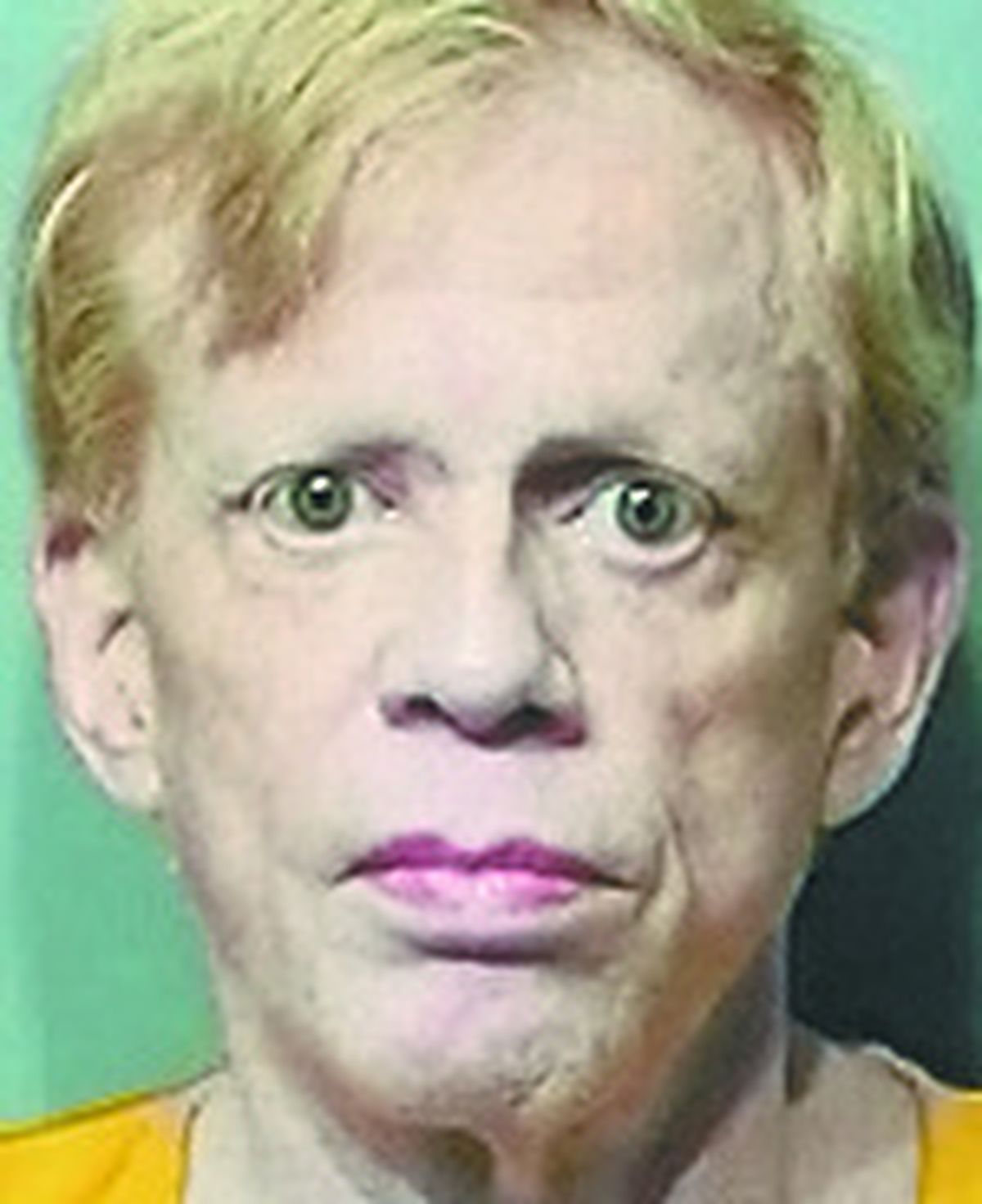 Coeur d'Alene auto shop employees found a pipe bomb attached to an SUV belonging to the alleged victim in a murder plot Tuesday, just hours before her husband pleaded not guilty to a murder-for-hire charge in federal court.
Police confirmed that the device removed Tuesday from a car registered to Edgar J. Steele, who has been in custody since Friday, was explosive and required detonation by a Spokane bomb squad.
The discovery came just hours before Steele, 64, acted as his own attorney during a 45-minute hearing in U.S. District Court attended by his wife and son.
Steele, known for his unsuccessful defense of the Aryan Nations in the landmark 2000 case that bankrupted the racist group, pleaded with U.S. District Court Judge Candy Dale to release him from jail before next week's bail hearing to tend to his clients and "put my affairs in order."
"I'm certainly no threat to witnesses or jurors and there's no evidence – absolutely no evidence – to support that," Steele said.
But Assistant U.S. Attorney Traci Whelan told Dale that developments "within the last few hours" show Steele is "a substantial risk to the public," and the judge ordered Steele held pending next week's hearing.
Whelan was referring to the discovery of a bomb on the black 2004 Mitsubishi Endeavor Limited registered to Steele that a woman drove to the Fast Lane Quick Lube at West Bosanko Avenue and U.S. Highway 95 in Coeur d'Alene, about 12:30 p.m. That same car was targeted in an alleged murder plot authorities say was planned for last Friday. Steele's wife was the SUV's primary driver, according to court documents.
A worker saw what appeared to be a pipe bomb attached to the bottom of the car, removed the vehicle from the shop bay and called police, prompting an evacuation of nearby businesses and a closure of U.S. 95.
A bomb squad unit from Spokane detonated the device, said Lt. Jay Heintz of the Coeur d'Alene Police Department. It was deemed to be explosive, but Heintz provided no additional details.
Police also were looking at another car parked at the lube shop that may contain evidence, Heintz said.
The bomb was a 1-foot piece of galvanized pipe with cap screws, with two fuses attached to the exhaust system, shop employees said.
Workers said they were more stunned than shaken when they discovered it during a routine chassis inspection, which comes with an oil change.
"Usually, we find things like sticks," said technician Josh Young, who first spotted the device. "We're talking Coeur d'Alene, Idaho. Nothing ever happens like this."
Co-worker Charles Tyron said, "We were all down there gawking at it."
Young said, "I brought her (the driver) down to show it to her. She was surprised to see it. She made comments about death threats. Her family had some issue."
Tyron said the car's driver was "lucky it didn't get hot enough to ignite."
Steele's wife and son were at the federal courthouse in Coeur d'Alene about 4:30 p.m. for his first court appearance, where he asked to be released while awaiting a bail hearing scheduled for next Tuesday. The judge declined and ordered Steele not to contact his mother-in-law and wife.
Steele called the order "an unconscionable" assault on his marriage and asked Dale to consult Steele's wife and son before ruling, saying they "are in no danger from me.
"They know me far better than the U.S. government does," Steele said. "The United States government is doing everything in its power to try to drive a wedge between me and my wife."
Steele's wife and son, who appeared to be in his early 20s, declined interviews but spoke with Whelan at the hearing and communicated with Steele before the no-contact order.
Steele's wife cried after the hearing and slammed her hand against a wall outside the courtroom.
"I need to be allowed to talk to my husband – I need to not be stripped of my car," she said to court officials.
She met with federal authorities in the U.S. attorney's office before being escorted from the building. Authorities said she wasn't in protective custody early that afternoon, but it's unclear if that changed after the bomb was discovered.
Steele was scheduled to appear in court Monday, but the hearing was delayed after the U.S. attorney's office in the federal courthouse in Coeur d'Alene received a letter containing a suspicious white powder and was evacuated. There's no indication the powder is connected to Steele's case.
Steele is charged with use of interstate commerce in the commission of murder for hire; the man he allegedly hired told the FBI of the plot, according to a probable cause affidavit.
The informant had known Steele for several years and said he heard him talk six months ago about people he wanted to kill, including his wife and mother-in-law, who lives in Oregon. The informant said he was to be paid $25,000 to make the murders appear to be automobile accidents. If Steele collected on an insurance policy, the informant would receive an additional $100,000, according to the affidavit.
The informant met with Steele in a FBI-monitored meeting last Wednesday at Steele's home at 1569 Talache Road, about 10 miles south of Sandpoint near Shepherd Lake. The murders were planned for Friday; Steele said "that if the black Endeavor were to leave he guaranteed that his wife would be driving it," according to affidavit.
Steele gave the informant $400 to cover travel expenses to Oregon, which the informant gave to the FBI, according to the affidavit.
The informant met with Steele again on Thursday, this time wearing a recording device. The affidavit says Steele told the informant "he would receive payment when confirmation of death was received and Edgar Steele was not considered a suspect."
Becky Kramer, Carolyn Lamberson and Sara Leaming contributed to this report.
---