News > Spokane
Hoopfest shots not 'surprising'
But manager says park preps for major issues
Tue., June 29, 2010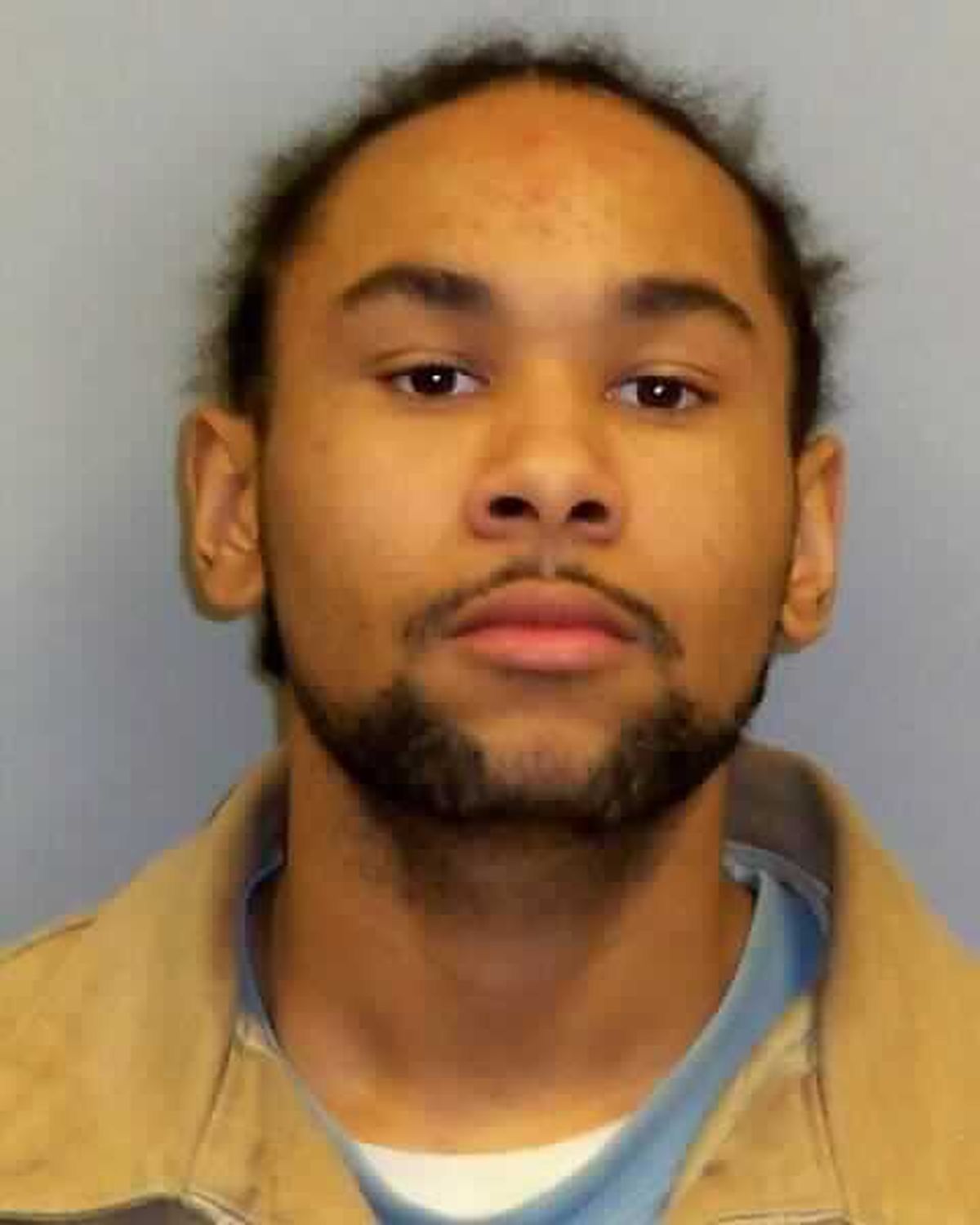 Marquis Johnson (Washington Department of Corrections)
The gang-related gunfire that left three bystanders wounded this weekend at Hoopfest was disturbing but not unexpected, authorities said Monday, adding that while security plans are being reviewed for Riverfront Park's July 4th celebration the quick police response to Saturday's violence should build community confidence.
"We've traditionally been prepared for major issues down here," said Craig Butz, Riverfront Park manager. "In the unfortunate event something does happen I think they'd be in a position to respond very quickly."
Officers had the suspects in Saturday's shooting subdued within seconds. An off-duty detective witnessed the melee and stayed on the phone with 911 as she followed the suspects and as nearby on-duty officers swarmed the scene.
"It's not necessarily surprising, unfortunately," Officer Jennifer DeRuwe, spokeswoman for the Spokane Police Department, said of the Hoopfest gunfire. "We're lucky that no lives were lost. Obviously these guys have no concern for the safety of others."
Suspected gunman Miguel C. Garcia, 19, is to appear in court today on assault charges. He remains in jail with 19-year-old Adam Doe, who's accused of unlawfully possessing the gun used in the shooting. Doe already is facing trial in September on assault charges for a gang-related stabbing outside a downtown Spokane nightclub in October, but was allowed to leave jail.
Two suspects, Tyrone Carell, 21, and Kalen Bedford, 19, are out of jail after being cited for misdemeanor disorderly conduct. Carell was released from prison in February after serving about 15 months for four counts of second-degree assault.
A third man, Marquis Johnson, remains in custody on a probation violation. Johnson was released from prison June 7; he'd been there since April 2007 for two second-degree assault convictions stemming from a shooting in 2006 that didn't injure anyone.
Saturday's incident began when the men confronted a group of rival gang members sitting by a flower planter near a water fountain, according to witness reports included in a probable cause affidavit prepared by police.
A 17-year-old boy told police that one of the men who confronted the group said "we are going to do this," pulled a gun and "fired two or three shots."
Two of those shots hit best friends Lexus T. Harding, 19, and Kara L. Meyer, 22.
A third bullet grazed Eric B. Androes. None of the victims knew the suspects or was involved in the confrontation, police said.
"We were just talking and all of sudden this guy fell in front of us," Harding said. The two moved about 10 feet away. "Then I looked over and I was like 'Oh my gosh he has a gun,' " Harding said. "That's when the gunshots went off."
Harding was shot in the lower right leg; Meyer was shot in her left foot. Both were released from Providence Sacred Heart Medical Center Saturday night and are recovering well.
They're thankful for the support they've received but remain spooked by the incident.
"You would never expect something like that to happen in broad daylight at a huge event like that," Harding said.
The shooting occurred a few feet from off-duty Spokane police Detective Stacey Carr, who told investigators she "sensed a commotion" and saw a man later identified as Garcia holding a gun and pointing toward a crowd.
"The defendant swung his hand back around to the north and his hand passed in front of her face," according to a probable cause affidavit. "As it did so, she saw what appeared to be a tiny two-barreled gun." Carr called 911 and followed the men.
Carr pointed the men out to an officer who approached Doe and saw him throw a silver gun onto Howard Street. Doe first denied tossing the gun but said he'd thrown the weapon and his cell phone after police said they had video of the shooting, according to the affidavit. Detectives seized the gun as evidence.
Police say Doe begged them not to take him to jail because he'd already been released from there on the condition he didn't possess firearms. In a separate interview with police, suspected triggerman Garcia told detectives Doe was the shooter.
Garcia has a previous conviction for second-degree assault, which means he's prohibited from possessing weapons.
Doe does not have a felony conviction, but he's charged with two counts of first-degree assault and one count of riot for an Oct. 28 stabbing outside Club Uno, 515 W. Sprague Ave., that injured Kenneth R. Budik and Charles L. Lucious. Budik was a victim in a shooting in 2007 that killed gang member Adama Walton.
A no-bail warrant was issued Monday for Doe for violating his release conditions in the Uno stabbing. He remains in jail on charges of unlawful possession of a firearm. He also faces a third-degree assault charge after allegedly removing a handgun from his pocket and tossing it in the street when approached by police Saturday. Garcia is jailed on three counts of first-degree assault.
Both men are to appear in Spokane County District Court today.
Local journalism is essential.
Give directly to The Spokesman-Review's Northwest Passages community forums series -- which helps to offset the costs of several reporter and editor positions at the newspaper -- by using the easy options below. Gifts processed in this system are not tax deductible, but are predominately used to help meet the local financial requirements needed to receive national matching-grant funds.
Subscribe now to get breaking news alerts in your email inbox
Get breaking news delivered to your inbox as it happens.
---