News > Idaho
Ward's statements have familiar ring
Fri., May 14, 2010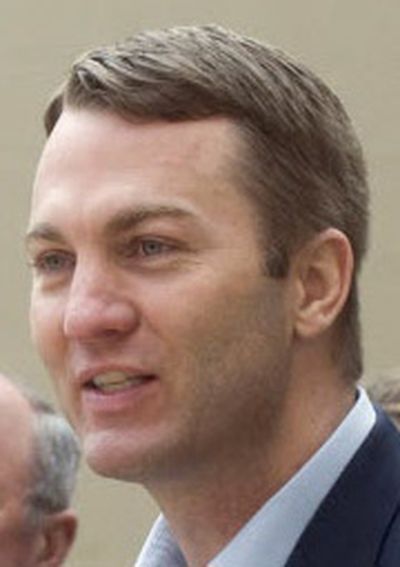 BOISE – Five of the 10 position statements Idaho congressional candidate Vaughn Ward has touted as his own on a campaign website are word-for-word identical to statements on other candidates' and congressmen's sites.
The apparent duplications included a reference to "my roadmap legislation," which actually was introduced by U.S. Rep. Paul Ryan of Wisconsin, whose campaign website contains an identical paragraph.
Others include Ward's statement on tax relief, which is a repeat of a statement on the campaign website of third-term U.S. Rep. Geoff Davis, R-Kentucky.
Half of his statement on health care matches a Jan. 7, 2009, Wall Street Journal article by U.S. Rep. Tom Price, R-Georgia. And his entire statement on "Definition of Marriage/Family Issues" matches a statement posted on the website of U.S. Sen. Jim DeMint, R-S.C., with such minor changes as substituting "I believe" for "Sen. Jim DeMint believes."
Within a half-hour after a reporter called Ward's campaign Thursday with questions about the position statements, all links to them on his campaign website were disabled. Ryan O'Barto, Ward's campaign spokesman, initially blamed the campaign's Web vendor for the duplications. "Our Web vendor just posted the wrong thing," O'Barto told The Spokesman-Review. "The new issues will be up today, and what it should have been. It was just a technical error."
Ward, in an interview, said, "You're looking at something that is completely raw. You're looking at clippings of ideas that were spliced into there, it was being edited. But the people that were editing it put in the wrong stuff."
He added, "It's being fixed, the content's moving over, the right stuff's getting on there."
On the website, original position statements on business tax incentives, limited government, guns, abortion and immigration were intermixed with the duplicative statements on tax relief, jobs, trade, health care and marriage. Asked who made the small changes – such as substituting "people of Idaho" for "people of Wisconsin's 2nd District" in the jobs statement, and subbing "I will fight against" for "I have fought against" in a trade statement that otherwise matches one from Wisconsin Rep. Ryan, Ward had no firm answer.
"I don't know how that occurred," he said. "I have a team of people, these are all volunteers, people take a look at stuff," he said. "I say, 'Hey, guys, how does this sound to you? How does this grab you?' "
He added that he's "always reading different thoughts out there, from Newt Gingrich to the Heritage Foundation, a whole slew of people that I take a look at all the time."
Asked if the statements on his website for the past months actually represented his positions, Ward said they did in content. "This is about style vs. content," he said. "I mean, how many ways can you say, 'I support Second Amendment rights?' How many ways can I say, 'I support returning jobs back to small business and cutting waste and over-regulation?' "
Ward said he hasn't read Rep. Ryan's "Roadmap for America's Future" legislation, versions of which Ryan proposed both in 2008 and again this year. In Ward's statement on trade, which includes the reference to "my roadmap legislation," the first two sentences match statements on the website of Sen. Ben Nelson, D-Nebraska, while the rest matches Ryan's campaign website, including this sentence: "My roadmap legislation would level the playing field for American-made goods and services in the international marketplace."
"Obviously I don't have any legislation," Ward said. "That was in a draft status."
Ward also said he's not necessarily a backer of 2009 legislation to establish "tax-exempt individual development accounts," though that concept was touted in his tax relief statement. He said he wasn't familiar with the bill.
In Ward's issue statement on jobs and small business, one sentence matches the website of GOP congressional challenger Sean Duffy of Wisconsin, who's running for the seat being vacated by retiring 7th District Democratic Rep. David Obey; while nearly all of the rest matches a jobs statement on the website of Wisconsin 2nd District GOP congressional challenger Chad Lee.
Local journalism is essential.
Give directly to The Spokesman-Review's Northwest Passages community forums series -- which helps to offset the costs of several reporter and editor positions at the newspaper -- by using the easy options below. Gifts processed in this system are not tax deductible, but are predominately used to help meet the local financial requirements needed to receive national matching-grant funds.
Subscribe now to get breaking news alerts in your email inbox
Get breaking news delivered to your inbox as it happens.
---