News > Features
Clear the digital clutter for efficiency
Each day we're bombarded with new technology
Sat., May 15, 2010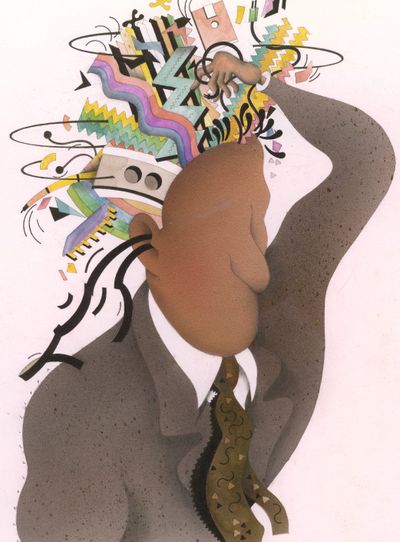 We've got multiple e-mail accounts, social networks, media streams, blogs, websites, electronic calendars, instant messages, phone contacts, online bills, passwords coming out of our ears and screen after screen after screen of computer stuff to back up, share and sync.
That doesn't include the virtual reams floating in the ether, enough to fill the Library of Congress more than 40,000 times, says Douglas C. Merrill.
"We're drowning in information," says Merrill, former chief information officer for Google.
Merrill struggled with dyslexia as a kid, so de-cluttering – digital and otherwise – is a huge priority for him.
So much so, that he's written a book on the subject with James Martin, "Getting Organized in the Google Era" (Broadway Business, 272 pages, $23).
We all know about clutter offline, but our digital selves have filled up in a huge way, too. We're suffering, but we can't dig out or keep up with rapidly changing and proliferating tools.
"I have several e-mail accounts. I have several websites. I'm constantly behind returning phone calls. It's a good day if the number of unread messages is below 200," says Berit Brogaard, a St. Louis college professor and single mom.
She relies on a few canned responses that she rolls out when she's swamped, like this one for close friends:
"Hey there! Miss you. I am insanely busy. Sorry for being so lame. Will fill you in soon."
Merrill offers these tips:
Search, don't file: Abandon the notion of "filing" and "folders" as a way to alleviate anxiety over a messy computer desktop, Merrill says.
"The problem is we can never find the information we've stored, so we wind up with folders and folders we don't know what to do with," he says.
"Search is the new organization. Search can set us free from the clutter of our imperfect minds."
Desktop search tools don't have to be fancy or expensive. They're everywhere, including in Windows and operating systems for Macs and other computers.
Tools like Google Desktop or Spotlight allow you to search with the same ease you enjoy for the Web. Quicksilver is popular with geeks.
Some paper's OK: You'd think Mr. Google would have no use for paper. Not true.
"I think paper's great for certain things," Merrill says. "It's still important."
He uses huge sticky sheets plastered on walls when he's brainstorming a big idea. They're easy to move around as his thoughts firm up.
Merrill also uses paper for legal and tax documents that could be scanned into electronic files, to be retrieved and printed on demand when lawyers and accountants require a hard copy.
Evaluate digital tools versus paper, or digital as a backup to hard copy when trying to decide.
Passwords: For the truly nervous, storing numerous login names and passwords can be done on paper. But since it's recommended that passwords change substantially at least every six months, that could be time-consuming.
Merrill suggests e-mailing yourself password hints. Plenty of software power and browser tools are available for sorting dozens of passwords.
The important thing, he says, is to actually change passwords and make the changes substantial.
Social networks: Twitter, Facebook and other social networks have become a business tool for many, but remain entertainment or a way to stay in touch for others.
Either way, many interfaces – like Tweetdeck – exist to integrate our busy social network lives that often have us posting frequent updates or sifting through the output of others.
One that Merrill likes, mostly for Twitter, is Brizzly. It offers support for viewing pictures online, expanding links that have been shortened, for people with multiple Twitter accounts, and includes some features for Facebook as well.
Local journalism is essential.
Give directly to The Spokesman-Review's Northwest Passages community forums series -- which helps to offset the costs of several reporter and editor positions at the newspaper -- by using the easy options below. Gifts processed in this system are not tax deductible, but are predominately used to help meet the local financial requirements needed to receive national matching-grant funds.
Subscribe to the Coronavirus newsletter
Get the day's latest Coronavirus news delivered to your inbox by subscribing to our newsletter.
---
Subscribe and log in to the Spokesman-Review to read and comment on this story