News > Idaho
Silver Valley awaiting news of 53-year-old trapped by cave-in
Concern for miner fills community
Mon., April 18, 2011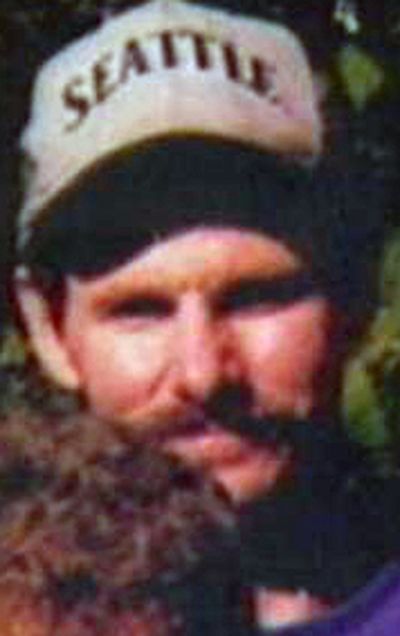 By Sunday night, rescue teams had labored for more than two days to free a miner trapped by a cave-in at the Lucky Friday Mine.
But they still hadn't reached Larry "Pete" Marek.
As the hours tick away, concern grows in Idaho's Silver Valley, where generations of families have worked in the mines.
Marek, 53, was trapped more than a mile underground when the ceiling of his work area, or stope, collapsed Friday evening. Marek's brother – his mining partner – escaped unharmed. The two men were separated by the debris and Pete Marek hasn't been heard from since.
"It's the only thing people have talked about since Friday night," said Jessica Davis, a bartender at the Osburn Club.
By Sunday evening, more than 230 people had joined a Facebook group urging others to join and offer prayers for Marek's safe recovery.
The group included people from across the region and from all over the United States. The messages left on the prayer circle were short: "Keeping Larry in our prayers," said one. "Bring him out safely," read another.
Family members have requested privacy, declining to speak publicly about the situation.
While local residents are hungry for information, few details are available. Hecla Mining officials said Sunday that rescue crews have cleared about 32 feet of rock from the debris path, which is contained in a 75-foot space. They hoped the arrival of a remote-controlled "mucker" from the East Coast would speed up rescue efforts. A mucker is similar to a front-end loader.
In the smoky atmosphere of the Osburn Club, three retired miners hashed over what they knew, comparing Friday's accident to other memories of collapses and falling rock.
Zane Smith, 59, was buried in rock three times when he worked in Colorado's uranium mines. Surviving a rockfall, he said, depends on access to air and water, the weight of the rock pressing down, and the extent of the injuries.
Smith said that during one of the rescue efforts, he spent 16 hours underneath a rock pile. He broke a leg, elbow and toe and spent two years recovering.
Another time, Smith's mining partner spotted his arm sticking out of the debris.
"I spent about an hour sucking my arm pit," Smith said. But his upraised arm created an air pocket by his head, allowing Smith to breathe.
In 1998, a worker at the Galena Mine was buried in rock, but survived until he was rescued because of an air pocket beneath his chest.
Hecla chartered a plane to deliver the remote-controlled mucker, which arrived late Saturday at the Coeur d'Alene Airport. The heavy equipment was being taken apart so it would fit inside the Lucky Friday's shaft. Once it's underground, the mucker will be reassembled and put to use.
The remote-control feature reduces the risk to rescue workers and cuts down on the need to secure unstable, overhead rock, said Melanie Hennessey, Hecla's vice president of investor relations.
Rescue efforts had been slowed by the necessity of installing supporting timbers. From Saturday afternoon to Sunday morning, crews progressed about seven feet. Two teams are working 12-hour shifts on rescue efforts.
The size of the rock that fell has also slowed debris removal, according to the Mine Safety and Health Administration, which has five inspectors onsite.
The Lucky Friday remains closed while crews work to get Marek out.
Staff writer Tom Sowa contributed to this report.
Local journalism is essential.
Give directly to The Spokesman-Review's Northwest Passages community forums series -- which helps to offset the costs of several reporter and editor positions at the newspaper -- by using the easy options below. Gifts processed in this system are not tax deductible, but are predominately used to help meet the local financial requirements needed to receive national matching-grant funds.
Subscribe to the Coronavirus newsletter
Get the day's latest Coronavirus news delivered to your inbox by subscribing to our newsletter.
---