Reaching the goal
Freeman boys basketball coach is seeing his vision pay off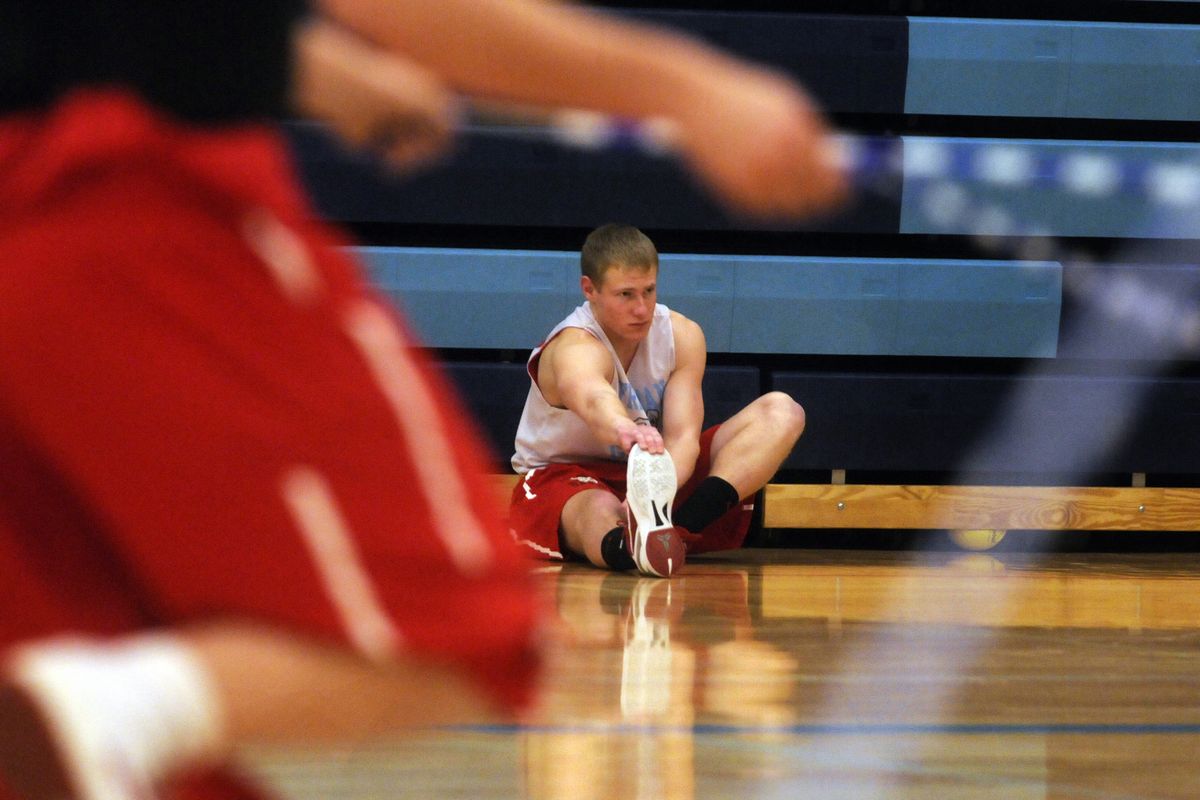 After a year on the job, John Graham sees the learning curve approach its apex.
The second-year Freeman High School boys basketball coach brought a new approach to the Scotties a year ago. The excitement his style of play injected into the program was immediate. Learning to play it has taken a while.
"The guys were bouncing off the walls when I told them how I like to play basketball," Graham said with a laugh. "Then they realized just how hard they had to work in order to make it work."
After several seasons as an assistant to Sam Brasch at Community Colleges of Spokane and 11 more as Jamie Nilles' assistant at West Valley, Graham's approach to high school basketball is sophisticated.
"At West Valley, we basically ran a college offense with a high school program," he said. "It's not about teaching kids how to run plays; it's about teaching them how to play basketball.
"That's different from what's been done at Freeman before. They've been running a set offense, a half-court offense – and there's nothing wrong with that. But when a set offense breaks down, you end up with guys standing around waiting for someone else to come set a pick or make a back-cut for them. I want players to understand the game and know how to attack the basket no matter what the defense does."
That translates into an offense that likes to run and score in transition, and an offense where everyone has the green light to shoot.
"I rarely get mad at anyone for shooting the ball," Graham said. "My philosophy is that anyone who works hard on defense and does the things defensively that we ask players to do, will never be a selfish player on offense."
Graham was hired late in the summer of 2010, meaning he had very little time to introduce either himself or his offense during the summer league/tournament season. Last year his varsity was 5-5 in the Northeast A League and was 9-12 overall.
Freeman earned a nice win Tuesday night, knocking off Medical Lake, 80-49, for the team's second win in six non-conference games. Its first win was a come-from-behind victory over visiting Lake Roosevelt, 56-54.
The Scotties' four losses have come against quality opposition: Kellogg, Northwest Christian, Colfax and Cheney. Still ahead on the non-league schedule are Deer Park, Priest River and Lakeland. Freeman opens the NEA season Jan. 3 against Chewelah.
"You want to play the best available competition you can find, but it is a fine line," Graham said. "You want to play the kind of competition that makes you a better team, but at the same time you need to collect some wins so your players don't get down.
"Our game with Medical Lake was very good for us. We started putting together some good, long stretches where we played well, and that's been key for us. The guys are really beginning to understand what we want to do and it's starting to come together."
Senior Mitch Vander Linden already has three games with 20 or more points, with 26 coming against the Cardinals.
Freeman is a great fit for Graham's approach to high school basketball, he said.
"I love to see multi-sport athletes and that's big here at Freeman," he said. "I think kids develop best when they play several sports and I really don't like it that kids feel they have to start to specialize in high school.
"I was one of those kids who benefited from playing two sports. I wanted to be a college football player, but I developed more in basketball and wound up playing college basketball – I would have missed out on all of that had I only played football. And there were a couple players while I was at West Valley who had the same thing happen. Craig McIntyre wanted to play college basketball and didn't really develop as a football player until his senior year and he went on to have a great college football career. Same with Tyler Hobbs – he wound up playing football and winning a national championship.
"Any more, I think I see more college football scouts in the stands for basketball games than I do basketball scouts."
Graham said he's ready to provide something the Scotties' program has lacked in recent years: stability.
"Last year's seniors were playing under their third coach in four years," he said. "I'm the fourth coach this program has had in the last five years. That's a difficult situation for any program to get through. When there's always a new guy running the varsity program, it's hard to develop any continuity. We're trying to do the things you need to do to make a program grow and thrive: get the young kids interested in the program and get them into the little kids' leagues, get the middle school kids involved."
---