Formal holiday lunch is longstanding EV tradition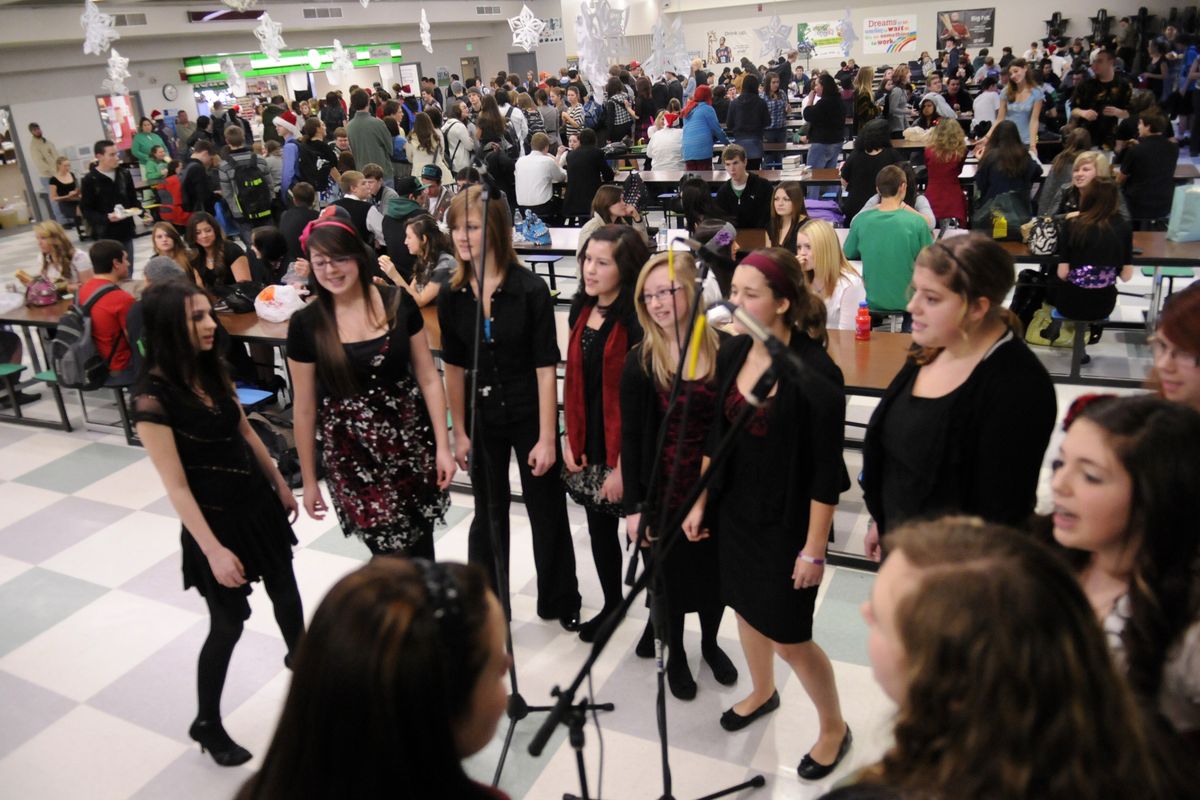 It's been a tradition at East Valley High School – no one is quite sure for how long – to host a holiday lunch the last day of school before the winter break.
"I've been here 20-some years and they've been doing it since I've been here," said kitchen manager Barb Harvey.
The kitchen staff starts cooking turkeys on Monday before the big day. They mash potatoes, make gravy, bake pumpkin bars and so much more in preparation.
At the Dec. 21 lunch, there were seven women in the kitchen and more than 20 students serving. The school invites the district administration, school board, parents and community members to join them for $3.
"Our lunch ladies do an outstanding job," said Superintendent John Glenewinkel.
History teacher Lori Jacobsen said students from the AP European history class, all sophomores, and some ASB officers organize the seating. They take a short class on how to wait tables properly and etiquette.
"It's all done formally," Jacobsen said. "I think it's just sort of a spirit-building activity. It's a celebration."
The students even get into the formal spirit. The girls who served wore holiday dresses, and some boys wore suits and ties to dine.
"I like to dress up," said Alec Jespersen, a junior. "I use every excuse I can to dress up."
The school's jazz band and choir performed, and the Strolling Strings serenaded guests with big-band favorites while they moved among the tables.
School board members left their seats to snap a few pictures of the performances.
"This is my fourth or fifth (lunch)," said school board member Mitch Jensen. "As long as I've been on the board. It's excellent."
Board members talked about the food and the great job the student servers were doing.
"They're so professional," said school board member Heidi Gillingham. "I love it."
Sophomore Taylor Gay came to the lunch sporting a Santa hat. He said he liked to sit with a large group of friends to have a good time before the winter break.
Lily Evans, another sophomore, said she was helping manage student servers. She got involved with the holiday lunch through ASB. She said it's been a stressful couple of weeks preparing, decorating and putting the finishing touches on the event, but it was all worth it.
"It's really fun," she said.
---