Sports
WSU's Thompson always had NBA pedigree
Fri., July 1, 2011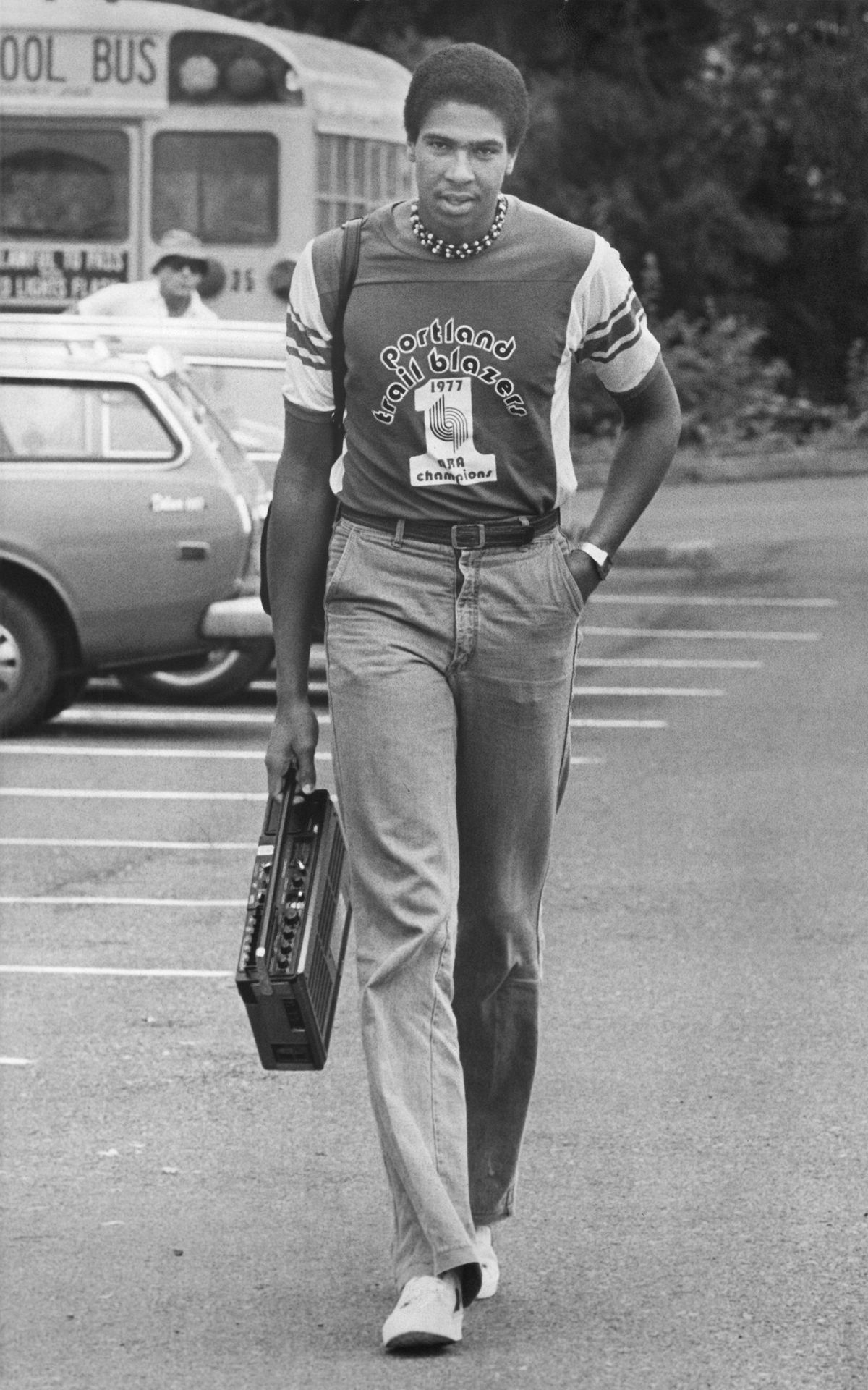 Klay Thompson's father, Mychal, was the first overall pick of the 1978 NBA draft by the Portland Trail Blazers. (Associated Press)
OAKLAND, Calif. – Golden State Warriors top draft pick Klay Thompson had your average, run-of-the-mill childhood.
He'd hang out at the house of Hall-of-Famer Clyde Drexler. Kobe Bryant would give him basketball advice. He played video games with Rasheed Wallace.
"He even would trash talk at me," Thompson said. "Rasheed got frustrated when an 11-year-old would beat him."
Yeah, the usual kid stuff.
"I was very blessed to have NBA roots," he added.
The son of a former No. 1 overall draft pick, Thompson basically was an NBA brat. But his membership wasn't officially stamped until the 6-foot-7 pure shooter out of Washington State was taken with the 11th overall selection last week and found himself shaking hands with Commissioner David Stern.
And thanks to his pedigree, Thompson knows that the real work has just begun.
"I've been watching guys like Kobe and LeBron (James) up close for years, seeing how they carry themselves," Thompson said at a San Francisco restaurant. "I've seen their practice habits and what they do to prepare. I've got an edge because I've been around the league my whole life."
Thompson, 21, was savoring the moment this week on a whirlwind Bay Area introductory tour of interviews and photo shoots. He knows how much different it was when Portland made his father, Mychal Thompson, the top pick in 1978.
"They flew me in to New York and I met in a private room that was about the size of a closet with the commissioner, Larry O'Brien," said Mychal Thompson, now a Lakers broadcaster. "They took a Polaroid picture and that was it."
His son is getting the red-carpet treatment because the Warriors believe Thompson can step right into their rotation. It remains an open question whether star shooting guard Monta Ellis will be traded for much-needed size and rebounding. But if he does stay, the trio of Stephen Curry, Ellis and Thompson should be fun to watch.
"That would be one of the most explosive backcourts in the league," Thompson said. "I know I can give Steph and Monta a break when they come out, and the pace of the game won't drop."
He grew up in Portland and then Orange County, the middle child of three athletic boys. (Mychel just finished his Pepperdine basketball career and likely will play overseas while youngest brother Trayce, a 2009 second-round baseball selection, is an outfielder with the Chicago White Sox's Class A team in Kannapolis, N.C.)
Sports were in their genes. Yes, Mychal Thompson played 12 NBA seasons and won two titles with the Showtime Lakers of the 1980s. But everyone in the family claims the kids' ability really comes from mother Julie, who once was a USF volleyball setter.
"Our dad used to just loaf down the court," joked the new Warrior. "We got our height thanks to him. But our athleticism came from mom."
What also came from dad was vocal encouragement – although a young Klay didn't always want to hear it.
"When I was a kid, there were times when I thought, 'Dad just needs to shut up,' " he said. "He'd even talk about football and baseball, and I was thinking, 'You never even played these sports.' But I was just being stubborn. I was frustrated because he always was right."
The height from his father arrived late. Thompson didn't sprout until his junior year of high school, and by that time West Coast college powers had focused elsewhere. Washington State was the only Pacific-10 Conference school to offer him a scholarship.
Feeling overlooked, he made the Cougars look brilliant. As a junior last season, he averaged 21.6 points, 5.2 rebounds and 3.7 assists. For his career, he shot 39 percent from 3-point range.
But there's a flip side to the fame of being basketball royalty, and Thompson experienced that in March. He made news with his arrest for misdemeanor marijuana possession – leading to a suspension for his final home game.
Mychal Thompson, who happened to be filling in as a talk-radio show co-host that day, excoriated his son on the air.
"I thought he was better than that," he told listeners. "I want to hug my son and I want to punch his lights out. Or do both. I'm just so mad. Maybe he's too old to be spanked, just turning 21 a month ago, but I sure feel like spanking him."
This week, Mychal Thompson talked with pride about how his son addressed the incident honestly with teams during the draft process.
"Teams do their homework," the younger Thompson added. "They want high-character guys. I tried to show them that I did a good job handling it. I didn't try to blame it on anybody else. I learned from it. I do know I'm better than that."
Now, Thompson wants to show he's ready to face players he has long idolized, including Bryant and James.
"It's going to be weird," Thompson said. "When I step on the court against them, I'm going to have to wake up a bit because I'll be in awe. But I've been waiting for this opportunity all my life."
Outside the restaurant, while waiting for a taxi to ferry him to a television studio for the next interview, he was recognized.
"Klay Thompson!" said an obvious Warriors fan, shaking his hand. "Welcome to the Bay Area. We're glad to have you here."
When it comes to the NBA, he's already right at home.
Local journalism is essential.
Give directly to The Spokesman-Review's Northwest Passages community forums series -- which helps to offset the costs of several reporter and editor positions at the newspaper -- by using the easy options below. Gifts processed in this system are not tax deductible, but are predominately used to help meet the local financial requirements needed to receive national matching-grant funds.
Subscribe to the sports newsletter
Get the day's top sports headlines and breaking news delivered to your inbox by subscribing here.
---