News > Features
America's crime stopper
'Most Wanted' ends weekly run after 23 years
Sat., June 18, 2011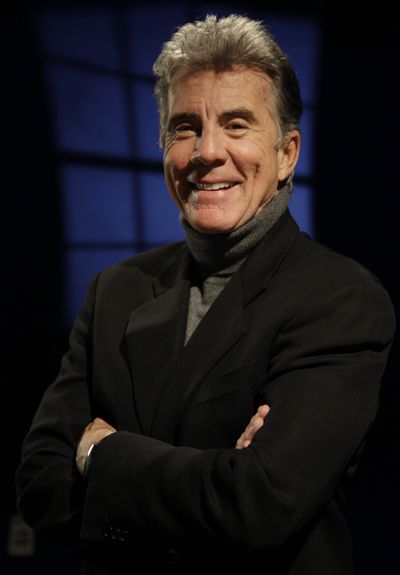 Tonight marks the final weekly airing of "America's Most Wanted" on the Fox network after 23 years and 1,153 fugitives nabbed.
"I don't think it's hit me yet," said John Walsh, the host and driving force of what he turned into a nationwide crime watch. "Saturday when I see the last show – that's gonna be painful."
But that broadcast, which airs at 9 p.m., is billed as the season finale – not the series conclusion – on the "AMW" website.
"I'm fighting hard to keep this franchise going," Walsh said. "It's a television show that gets ratings and saves lives, and we'll find somewhere to keep going. We're not done."
Speaking by phone Thursday morning, he had just arrived back in Washington, D.C., from Brazil, where he was hunting for a pedophile who has been hiding out in Rio de Janeiro for 14 years.
"He's a fake minister who molested tons of boys in Florida," Walsh said. "I was working with Brazilian police, and I think I'll get this guy."
The case will be spotlighted on tonight's show, and, as he spoke, Walsh was headed to "AMW" headquarters to supervise editing the segment.
He said he will make some parting remarks at the end of the show, with the promise, "We're going to land somewhere else."
And after that?
"I'm so used to doing what I've done every day for 23 years that I'm still trying to sort it all out," said Walsh, 65. "But I have many, many offers, a long list I've got to wade through and see where we go from here."
One possibility, he said, is News Corp. sibling Fox News Channel, which that network confirms.
A spokeswoman said Fox News chairman Roger Ailes "has had preliminary discussions with John Walsh and he's a fan of 'America's Most Wanted,' but nothing has been decided."
Walsh said he hopes to have a deal in place, probably with a cable network, within two weeks.
This is the man who mounted a crime-busting crusade in the aftermath of the abduction and murder of his 6-year-old son Adam in 1981. He became an outspoken advocate for tougher laws against sex offenders, more cooperation among law enforcement agencies, and citizen involvement in flushing out fugitives.
His TV show premiered in April 1988 on the fledgling Fox network and, little more than a year later, it was the network's first program to rank No. 1 in viewership in its time slot.
It's been a fixture on the network ever since, and during the 2010-'11 season, was seen by an audience averaging 5 million viewers.
So last month, Walsh said, he was "in shock" on getting the news that "AMW" had been canceled.
The show is too expensive to produce, Fox entertainment head Kevin Reilly explained. The network is planning to air weekly repeats of its prime-time entertainment series in the Saturday slot "AMW" has held for so long.
The show isn't completely disappearing from the network. There will be four, two-hour specials aired next season, Reilly said in making the announcement in May.
So far, Walsh said, there have been no discussions with Fox about how and when the specials will be produced. And they won't preserve the current "AMW" operation, with its 70-plus staff.
"I've got hotline operators, website guys, reporters, writers, graphic artists, engineers – we're a full-blown news operation," he said.
"One of the most painful things I've got to do is cut everybody loose. Now my first priority is to be sure Fox treats these people fairly, which I think they will."
Besides offering the employees what Walsh calls a "really fair" severance package, Fox has agreed to maintain the telephone hotline and website, which are essential for receiving tips from the public about fugitives.
Then Walsh hopes "AMW" will soon be settled in a new TV home.
"It's very simple," he said. "I want to catch bad guys and find missing children – and we're not done."
Local journalism is essential.
Give directly to The Spokesman-Review's Northwest Passages community forums series -- which helps to offset the costs of several reporter and editor positions at the newspaper -- by using the easy options below. Gifts processed in this system are not tax deductible, but are predominately used to help meet the local financial requirements needed to receive national matching-grant funds.
Subscribe now to get breaking news alerts in your email inbox
Get breaking news delivered to your inbox as it happens.
---