Patty Duke directs the show that made her famous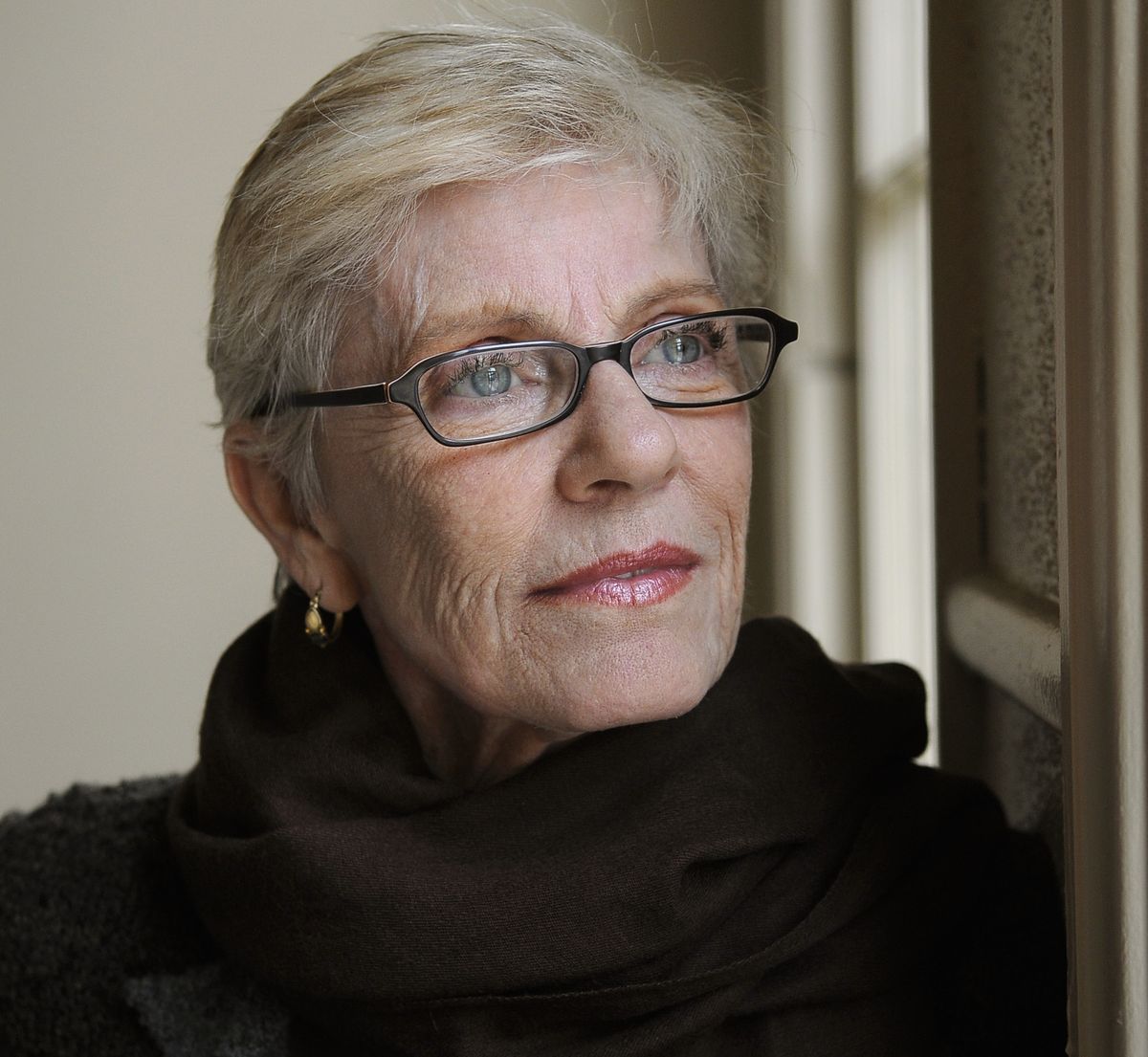 The 14-year-old Patty Duke was inconsolable on the day in 1961 when she filmed the final scene of "The Miracle Worker."
"I was heartbroken, absolutely heartbroken," says Duke, 50 years later. "In fact, I'll tell you a little secret. There is a shot of my face when a chick is being born in my hand. My face and eyes are puffy and red because I had been sobbing for hours."
"The Miracle Worker" had been Duke's life ever since she was 12, when the smash Broadway play opened in 1959. Her co-stars, especially the great Anne Bancroft, had been her family for years.
"I knew my chances of seeing those people again were slim and none," said Duke, who is known by her real name of Anna Pearce to her Coeur d'Alene friends and neighbors.
"Little did I know that I would never leave 'The Miracle Worker.' And it would never leave me."
This week, Duke will pass another milestone in her career-long journey with "The Miracle Worker." For the first time, she is directing this William Gibson play about Helen Keller and her teacher, Annie Sullivan.
Her production, for the Interplayers Professional Theatre, will open Thursday. She has long been a supporter of Interplayers and when artistic director Reed McColm approached her with the idea, she blurted, "Sure!"
"Then on top of the exhilaration, came the fear," she said. "I'm walking in some big shoes here."
Arthur Penn ("Bonnie and Clyde," "Little Big Man") directed both the Broadway and movie versions.
Duke's own credentials with this play can hardly be surpassed. She won an Oscar for her portrayal of Keller and an Emmy for her TV-movie portrayal of Sullivan.
She once spent a day with Keller. She knew and worked with Gibson. The story, in short, "is part of my molecular structure," she said.
Which is another way of saying: She can practically play it in her sleep.
"I've had trouble sleeping for a good part of my life," said Duke. "And what I would always do is start at the very beginning of 'The Miracle Worker' and say all of the lines, all the way through.
"If I got all the way through, it was dawn. But I would usually drift off."
Has she ever directed the show before?
"Not that anybody knew!" Duke replied.
She did only surreptitious directing of Melissa Gilbert (as Helen) during the 1979 TV-movie version – without telling the real director. This is only her second directing credit, the first being a long-ago summer-stock show.
In a way, Duke has been preparing for this job since she was 10. Her managers started making her practice for the role of Helen at home, "stumbling around the house," for a year and half in preparation for the hoped-for auditions.
Every child actress in New York coveted the role. Duke read everything she could about Keller, and discovered Helen's wild-child side.
She won the audition, she believes, because she was one of the few little girls who "was not hesitant at all to smack the grown-up lady."
That was Bancroft, who played Sullivan and who became Duke's mentor and lifelong confidante.
She remembers the day the play opened, during its pre-Broadway run in Philadelphia. The house was packed, but only because a play down the street had canceled a show and offered patrons tickets to this drama instead.
"When it was over, we had 13 curtain calls – with all of those people who didn't even intend to be there," said Duke. "I'm telling you, it was a kick."
By the time the play premiered on Broadway on Oct. 19, 1959, there was a kind of "hyper-energy" in the celebrity-studded crowd. Then the curtain rose and all of the opening-night glitz faded away.
"The power and spirit of those two women (Keller and Sullivan)" took over, Duke said.
"There were 18 curtain calls," she said. "Actually, after about five, we didn't know what to do with ourselves."
Later, an exhilarated, 12-year-old Duke was bouncing up the stairs backstage when one of the cast's old pros, Kathleen Comegys, stopped her and said these words:
"My darling girl, please remember this. It doesn't happen very often."
Duke was now a Broadway star. She still recalls the first time someone recognized her.
"I was on a bus and a lady said, 'Excuse me, little girl, aren't you in a play?' " she said. "And I did my best bashful and said, 'Yes.'
"And she said, 'What play?' and I said, 'The Miracle Worker.' And she said, 'Oh, my goodness, of course, that is you.'
"And now I'm mortified because everybody on the bus is looking at me and they don't know why."
It was the beginning of Duke's difficult, double-edged relationship with fame. She craved the "warmth and glory" but had been ordered by her managers "not to enjoy it."
"I knew I'd better be humble or I'll be in big trouble," said Duke.
She found comfort and understanding from an even bigger Broadway star. Bancroft had become a sensation a year earlier in Gibson's "Two for the Seesaw."
Duke said Bancroft had every right to resent being forced to share the spotlight with an unproven little tyke.
"She handled that with such grace and style," said Duke. "… She channeled it into love for me and caring for me.
"I had a strange background around that time, living with these people who weren't my parents and there was some sort of untoward behavior happening. I never told Annie, and she would be horrified.
"But somehow, instinctively, she knew that I needed someone, not just to fill the gap, but to look up to and emulate."
She and Bancroft became lifelong friends. During rehearsals at Interplayers, Duke sported the charm bracelet that Bancroft gave her – which includes two boxing gloves, representing their fight scene.
Duke also discovered another role model. During the run of the play, she was taken to Keller's home in Connecticut.
"It was one of the most extraordinary days of my life," she said.
She was especially struck by Keller's mischievous sense of humor.
"She said, 'I went to the doctor the other day and he told me I have to cut back on my martinis,' " said Duke, doing an imitation of Keller's distinctive speaking voice.
" 'And I said to the doctor, 'Why? What will happen? I'm 80 years old, I'm deaf and I'm blind!' "
The Broadway show ran for 719 performances and won the Tony Award for Best Play. As soon as it ended, director Penn forged ahead with plans to make the film version.
Yet those plans did not necessarily include Duke. Some people involved in the movie thought she was getting too tall, a little too mature in the face.
"Of course, I didn't know it at the time," she said. "I would have, you know, killed myself.
"I'll never know who it was, but folklore says that a person in the meeting said, 'What? Are we crazy? Move the camera! Make her look smaller!' "
So she got the movie role – and the Oscar.
"Think of how the course of my life would have changed if I had been replaced," she says.
For one thing, she would not have been asked, in 1979, to tackle the role of Sullivan in the TV movie with Gilbert.
"I called Anne (Bancroft) and said, 'I've been offered a chance to play 'Teacher' in a TV movie and she said, 'Well, isn't that great,' " Duke recalled.
"And I said, 'Well, I'm scared.' And she said, 'Of what? Being better?' "
For another thing, Duke probably wouldn't have gone on to direct "The Miracle Worker" at Interplayers.
So now she is directing Sophia Caruso, 9, a fourth-grader at Moran Prairie Elementary School, in the Helen Keller role. And she is directing Sarah Denison, 25, in the Annie Sullivan role.
How has Duke handled that delicate job?
"The girls really seemed to believe me when I said, 'You will hear comparisons. Some of them will be great. Some of them terrible. My advice? Don't read 'em. Don't pay any attention.' "
Duke said she's trying to give them the benefit of everything she learned from Keller, Gibson, Bancroft and Penn. Yet mostly, she is taking to heart the most valuable advice Penn gave her about directing: "Stay out of the way."
Meanwhile, young Sophia said she has found her own recipe for success: "I take her advice and watch her movie every day."
Denison has chosen a different strategy. She has never seen the movie – the film or the TV version – and doesn't intend to. But she has fallen in love with the script.
"You need to come to things on your own terms," said Denison.
That's a concept that Duke, who was confronted by the same issues when she took over Bancroft's role, agrees with completely.
"This is Spokane's production," she said. "This is to exhibit both the power of this play and also these actors, who could work anywhere, in a heartbeat. The Northwest should be so proud to produce these kind of skilled professionals."
Duke might feel a slight twinge of regret about not being up there on stage. But she has found at least one advantage to being a director:
"The fight scenes don't hurt."
---