News > Spokane
Sex offender suspected in Evon Moore homicide
UPDATED: Thu., Sept. 29, 2011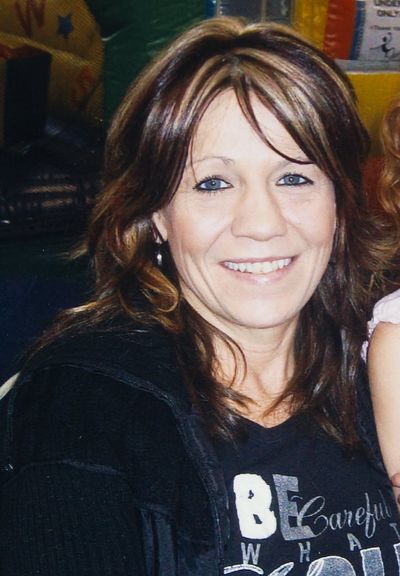 A sex offender arrested on suspicion of rape last week has been identified as a suspect in the homicide of a woman whose body was found near an east Spokane warehouse in August. Derrick Ross Vargas, 24, has not been charged in the death of Evon M. Moore, 48, but detectives have searched his apartment and vehicle, Spokane police Officer Jennifer DeRuwe said Thursday Vargas was released from federal prison on Aug. 2 after serving about four years for a sex crime. Moore's body was found near Riverside Avenue and Ralph Street on Aug. 13. Vargas was arrested Sept. 23 after he was stopped for driving with a broken taillight and a woman jumped out of the truck and yelled, "He raped me!" Vargas was driving a red early '90s Chevrolet pickup. The truck
matches the description of a vehicle caught on surveillance camera
early Aug. 13 in the area where Moore's body was found. Moore was studying at Spokane Community College to be a paralegal. She and her partner advertised on sex trade websites as escorts, but police haven't said how she met Vargas. Moore's daughter, Tarah Krivenko, suspects she met him at a bar or through friends the night before her body was found. Krivenko said she was suspicious when she read of Vargas' rape arrest and noticed the truck matched the description of a vehicle being sought by detectives investigating her mother's homicide. She's awaiting formal charges against Vargas but said she's hopeful she can now "start to heal." Krivenko said she has many unanswered questions about her mother's death that she hopes will soon be answered. She said her mother's face was badly beaten, but the Spokane County Medical Examiner's Office has not yet determined a cause of death. Police also have not said if she was sexually assaulted. Vargas remains in the Spokane County jail on a first-degree rape charge. He's accused of raping a prostitute he picked up on East Sprague Avenue near South Altamont Street late Sept. 22. The woman agreed to go to Vargas' apartment in the 5000 block of East Trent Avenue, where she said Vargas choked her unconscious and raped her. Vargas was sent to federal prison in September 2007 after pleading guilty to sexual abuse of a minor for having a sexual relationship with a 13-year-old girl when he was 19. A plea deal dropped an additional charge of aggravated sexual abuse, which his lawyer said was the result of consensual sex. The allegations were similar to those from Friday; Vargas was accused of raping the woman and choking her unconscious. The case was prosecuted federally because the abuse occurred on the Colville Indian Reservation. He was to be on probation for three years when he left prison Aug. 2.
Local journalism is essential.
Give directly to The Spokesman-Review's Northwest Passages community forums series -- which helps to offset the costs of several reporter and editor positions at the newspaper -- by using the easy options below. Gifts processed in this system are not tax deductible, but are predominately used to help meet the local financial requirements needed to receive national matching-grant funds.
Subscribe to the Coronavirus newsletter
Get the day's latest Coronavirus news delivered to your inbox by subscribing to our newsletter.
---