News > Idaho
Fired Idaho transportation director wins key ruling
Mon., April 2, 2012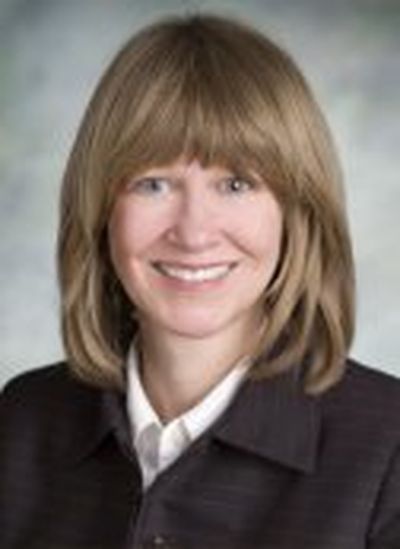 BOISE - U.S. Magistrate Judge Ron Bush has ruled in favor of fired Idaho Transportation Director Pam Lowe on a key point in her wrongful-firing case: That she wasn't an "at-will" employee who could be dismissed without cause. It's a significant win for Lowe, who contends her firing came because she tried to scale back a big contract with a politically well-connected firm; that she was fired without cause and without being allowed a hearing; and that she was discriminated against because she's female. Lowe was the first woman to head the Idaho Transportation Department; she since has been replaced by a man who is being paid $22,000 a year more than she made. The judge's ruling, issued Saturday, opens the way for consideration of the gender-bias and political pressure claims. "I am absolutely elated," Lowe told The Spokesman-Review. "It absolutely vindicated me and what I had been saying, and that is that the board was happy with my work, I had done a good job, I had had nothing but positive comments from the board as well as certainly my formal evaluations, but that the board succumbed to political blackmail and pressure from John McGee when he ran that bill." McGee, then chairman of the Senate Transportation Committee, introduced legislation in 2009 to strip the Idaho Transportation Board of the ability to hire and fire the director, though the bill didn't pass. "He was interested in helping his campaign contributors," Lowe said, "and I didn't want to do what he wanted done with that contract, which was to throw a bunch more money at them that didn't need to happen, and he ran that bill to strip the board of their powers." McGee, who resigned from the Senate this year in the wake of sexual harassment allegations from a female Senate staffer, couldn't immediately be reached for comment. In 2009, a multimillion-dollar contract with two Idaho firms to oversee major bonded highway construction projects across the state was being cut back; the lead firm, URS, formerly Washington Group, was a big donor to Gov. Butch Otter's election campaigns, as well as to McGee's. Lowe said the governor's chief of staff pressured her not to reduce the contract, and McGee's bill was in response to her move. "I had more than one board member tell me that it was McGee and it was blackmail," she said. "They had no reason other than pure politics to terminate me." She added, "It was purely political reasons, and it was certainly not one of the four reasons that the judge has said needed to happen in order for a proper termination to occur." The 1974 law creating the Idaho Transportation Department director's position, says, "The director shall serve at the pleasure of the board and may be removed by the board for inefficiency, neglect of duty, malfeasance or nonfeasance in office." The department didn't cite any of the four reasons from the law in firing Lowe. Instead, the ITD board said in 2009, that Lowe's firing would "help the department continue improving customer service, economy of operations, accountability and our relations with the Legislature." In court documents, the state contended Lowe was fired for not adequately dealing with the Legislature, which it said meant she was doing a poor job despite good reviews for her internal management of the department. In a prepared statement Monday, ITD spokesman Jeff Stratten said, "The department is disappointed in the ruling and will consider an appeal." Bush issued a proposed decision in December, then heard oral arguments and invited further arguments and documentation from both sides. The result was thousands of pages of arguments and documents, including statements from two former governors, three former ITD directors, a former state personnel chief and members of a commission that nearly four decades ago wrote the 1974 law. Though former Govs. Cecil Andrus and Phil Batt both argued that their memory was that the ITD director was to be an "at-will" employee of the ITD, rather than a "classified" state employee with protections against firing, the judge found that a state agency head need not be a classified employee to have protections against firing, and that the 1974 Idaho law enumerated specific protections. The entire process that the state went through in 1974 in reforming the ITD, the judge wrote, was aimed at protecting the transportation department from political pressures. "In so doing, the Legislature unmistakably was seeking to create a decision-making body that would reflect the regional interests competing for transportation projects," he wrote, "but would be a layer removed from the direct political influences that might seek to place a thumb upon such decisions." He noted a comment from then-Sen. Ralph Yarbrough in a reform commission meeting in 1973, that he could "remember before we had the highway board, it was kind of a political issue - if you had enough political muscle, you could get consideration." Lowe's attorney, Erika Birch, said, "He was extremely thorough and thoughtful in his opinion. … I think it's a nice example of how our courts provide checks and balances on the executive branch." Lowe started work a month ago as financial director for the state Department of Transportation in Delaware, but is commuting from her Boise home, after two and a half years of unemployment. In her wrongful firing lawsuit, she's asked for reinstatement in her job, back pay and benefits, and attorney fees and costs as well as damages for emotional distress. The back pay, benefits and attorney fees alone now add up to close to half a million dollars. Lowe said she'd still like her job back. "I certainly want to work, and I'd like to work at the same level I was working at, and I'd like to work in Idaho," she said. Lowe, a professional engineer, was a longtime ITD employee, starting there in 1993 and being named director in January of 2007. She was named the department's first female district engineer in 2000.
Local journalism is essential.
Give directly to The Spokesman-Review's Northwest Passages community forums series -- which helps to offset the costs of several reporter and editor positions at the newspaper -- by using the easy options below. Gifts processed in this system are not tax deductible, but are predominately used to help meet the local financial requirements needed to receive national matching-grant funds.
Subscribe to the Coronavirus newsletter
Get the day's latest Coronavirus news delivered to your inbox by subscribing to our newsletter.
---