Moscow firefighter killed fighting fire near Orofino
Mon., Aug. 13, 2012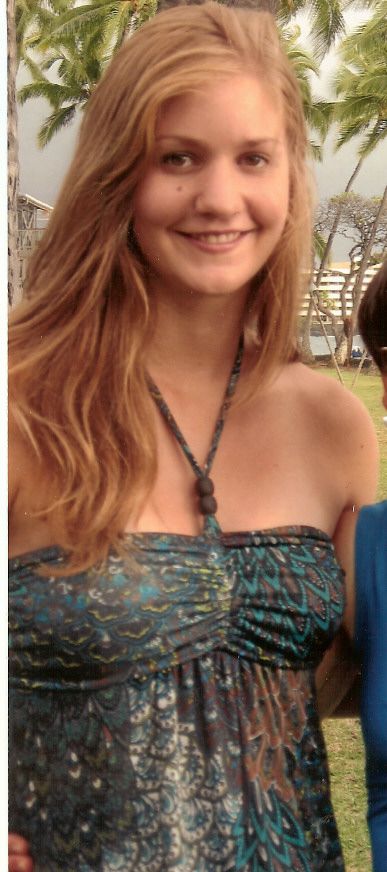 BOISE — A 20-year-old U.S. Forest Service firefighter died after she was struck by a falling tree in north-central Idaho, highlighting the dangerous jobs crews have as at least a dozen blazes continue to burn across the state. Anne Veseth, from Moscow, was killed on Sunday while helping extinguish the 43-acre Steep Corner fire near Orofino. She was killed when one tree fell and crashed into another tree, causing it to topple, too. "The Forest Service is devastated by the loss of one of our own," said Forest Supervisor Rick Brazell, who said his agency is investigating the fatal incident. "We ask the public to join us in keeping the family in their thoughts and prayers." Veseth was a graduate of Moscow High School and a student at Lewis-Clark State College in Lewiston. This was Veseth's second season working as a firefighter. Her older brother is also a wildland firefighter in Idaho. In southern Idaho, some residents of the small southern Idaho town of Hansen were allowed to return home. They'd been ordered to leave late last week as flames from the multiple-blaze Minidoka Complex torched sagebrush and grass nearby. Fire managers announced Monday morning that the evacuation order was lifted after the fire nearest the homes was declared 57 percent contained. So far, the Minidoka Complex has burned more than 144 square miles of land in southern Idaho. That fire is due to be completely contained by next Monday, according to the National Interagency Fire Center in Boise. In many areas of the state, the Idaho Department of Environmental Quality is advising people with respiratory or heart disease, the elderly and children to remain indoors and avoid breathing in smoke that's clogged the skies, amounting to some of the worst summertime air quality since Idaho's last heavy fire year in 2007. However, in Boise, the state's most-populous city with some 500,000 people including the surrounding suburbs, it wasn't smoke from homegrown blazes that was obscuring the foothills just a few miles from downtown completely from view. Instead, meteorologists say regional weather patterns are bringing in smoke from large blazes in California and Oregon to southeastern Idaho. "Most of the smoke is from out of state," said Mike Toole, the regional air shed coordinator at the Idaho Department of Environmental Quality, on Monday. The air quality has been similarly poor in the mountain towns of Stanley and Ketchum in central Idaho. There, smoke from the lightning-caused Halstead blaze that's torched 79 square miles of the Sawtooth National Recreation area, as well as the 46-square-mile Trinity Ridge fire on the Boise National Forest, has been trapped in the valleys by an inversion. An inversion occurs when cold air is trapped in valleys by a layer of warmer air at higher altitudes. Smoke-choked communities get relief when these unhealthy inversions lift, but fire officials say that's a double-edged sword since rising valley temperatures, gusty winds and falling humidity are often accompanied by increased fire activity. "Today's going to be a critical day," Dave Olson, a spokesman for the Boise National Forest, said Monday. "One of the real worrisome factors is spotting, when embers come up and float into the sky. When they land, there's a 100 percent probability they'll ignite" given the dry conditions and high temperatures. On the Salmon-Challis National Forest, for instance, two new lightning-caused fires were detected near the Halstead blaze, including the small Lost Packer Lake Fire burning in tree crowns within the borders of the Frank Church River of No Return Wilderness.
Local journalism is essential.
Give directly to The Spokesman-Review's Northwest Passages community forums series -- which helps to offset the costs of several reporter and editor positions at the newspaper -- by using the easy options below. Gifts processed in this system are not tax deductible, but are predominately used to help meet the local financial requirements needed to receive national matching-grant funds.
Subscribe to the Coronavirus newsletter
Get the day's latest Coronavirus news delivered to your inbox by subscribing to our newsletter.
---
Subscribe and log in to the Spokesman-Review to read and comment on this story