Suspect had left drug treatment facility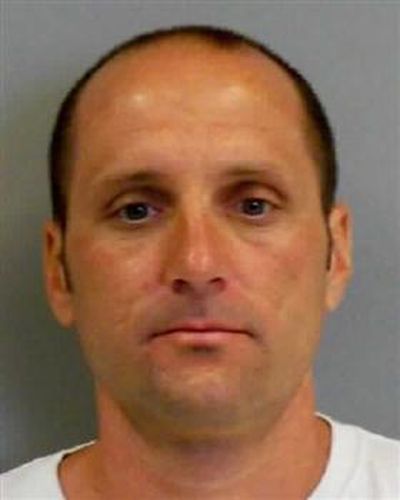 The suspected heroin trafficker believed to have shot two sheriff's deputies before killing himself Tuesday was supposed to be in drug treatment in Spokane Valley but had been missing for at least a week, according to authorities.
U.S. Marshals had been looking for Charles Robert Wallace, 41, since hearing he'd left American Behavior Rehabilitation Services.
It's unclear if deputies knew about Wallace's fugitive status when they contacted him during a traffic stop at North Newport Highway and East Elm Road Tuesday about 4:15 p.m.
Wallace was arrested in Clayton, Wash., on April 24 on a federal charge that accuses him and five others of distributing at least 100 grams of heroin in Spokane from April 2011 to this February.
Federal prosecutors wanted him to stay in jail to await trial, but U.S. Magistrate Cynthia Imbrogno allowed him to leave so he could participate in inpatient treatment for chemical dependency. She signed the order on May 25. Wallace was to report for a status hearing on Monday, but he never showed up.
Imbrogno imposed conditions that prohibited Wallace from committing further crimes, carrying firearms or other weapons. He was not required to post bond.
Wallace's criminal history stretches back to at least 1985 with a felony case in Franklin County.
He was arrested in 2002, and police later obtained a search warrant for his home in the 1200 block of West Alice Avenue. They found two dozen drug and drug paraphernalia items in a basement safe, as well as a cooler full of syringes, a baggy of marijuana, hundreds of small plastic baggies and a Tupperware container with heroin, according to previously published reports. Officers also found heroin the size of a billiard ball, a police scanner, jewelry and more than $1,300 stuffed into toilet paper rolls.
The article from 2002 said Wallace had a criminal record with 25 adult convictions for drugs, burglary, theft, forgery, assault, driving under the influence and attempting to elude police.
In 1997, Wallace fled a traffic stop and led a Washington State Patrol trooper on a high-speed chase in Spokane Valley. The trooper injured his ribs and knees while struggling with Wallace after the chase. Wallace was hospitalized for a possible drug overdose, then arrested on charges of resisting arrest, drug and gun possessions, among other charges.
---