News > Features
Your week
Mon., Nov. 5, 2012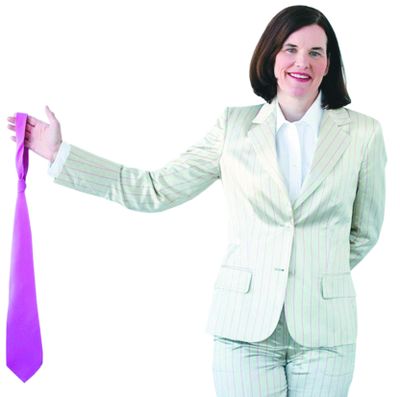 Your Food
Correspondent Rick Bonino rediscovers the joys of clay pot cooking with the Romertopf, a 1970s-era kitchen relic. Also, Hop Jacks opens in North Spokane and Steve and Cannies Seddon of the former Villaggio pizzeria have moved their signature Neapolitan style pizzas to Vintages at 611, where they are the new owners.
Find recipes and news in Wednesday's Food section.
Your fun
On CD
Aerosmith, "Music From Another Dimension"
Kylie Minogue, "The Abbey Road Sessions"
Ne-Yo, "R.E.D."
Third Day, "Miracle"
Dionne Warwick, "Now"
On DVD
"Arthur Christmas"
In theaters
"Skyfall"
On TV
Today: Jonathan Frakes boldy takes "Castle" where it's never gone before: a sci-fi convention. Watch for winks and nods toward Nathan Fillion's "Firefly," and guest stars with sci-fi cred, such as Ed Quinn, Armin Shimerman and Frakes. 10 p.m., ABC.
Tuesday: Jon Stewart will add some laughs to the election results on a live "The Daily Show" in New York. 8 p.m., Comedy Central.
Wednesday: "Scream's" Matthew Lillard mentors a sadistic killer on "Criminal Minds." 9 p.m., CBS.
Thursday: It's a good week to be a geek. LaVar Burton and Wil Wheaton guest star on "Big Bang Theory." 8 p.m., CBS.
Friday: Season 1 of "Call the Midwife" ends with pneumonia and theft accusations. 9 p.m., KSPS.
Saturday: Anne Hathaway and Rihanna guest on "Saturday Night Live." 11:29, NBC.
Sunday: More love for "Firefly" fans: Celebrate the short-lived show's 10th anniversary with "Firefly: Browncoats Unite." Joss Whedon, plus some of the stars and creative team, will share stories. "Firefly" episodes will also air throughout the day. 7 p.m. and 10 p.m., Science Channel.
On stage
Dropkick Murphys, Wednesday, Knitting Factory
Paula Poundstone, Thursday, Bing Crosby Theater
Spokane Symphony, Friday and Saturday (pending contract negotiations), Martin Woldson Theater at the Fox
Scotty McCreery, Friday, Beasley Coliseum, Pullman
Around town
Spokane Tribe's Heritage Day Celebration, Wednesday, Spokane County Fair and Expo Center
Local journalism is essential.
Give directly to The Spokesman-Review's Northwest Passages community forums series -- which helps to offset the costs of several reporter and editor positions at the newspaper -- by using the easy options below. Gifts processed in this system are not tax deductible, but are predominately used to help meet the local financial requirements needed to receive national matching-grant funds.
Subscribe now to get breaking news alerts in your email inbox
Get breaking news delivered to your inbox as it happens.
---